Theres something majestic about the vast expanse of open land filled with nothing but sand. As far as the eye can see all there?is this bleached out land and the vivid sky. Even though I dont consider myself an outdoorsy person, but you have to be blind to not appreciate the beauty of nature here. On a recent trip to Vegas from LA, this beautiful deserted desert provided for a perfect backdrop for whipping out the Camera. Luckily I was wearing one of my favorite pieces from ZARA. An off-shoulder Tunic Dress in this earthy Mustard that complimented the scenery around me.
Since it wasnt the warmest of days (yes it gets a bit chilly in the west coast ), I paired the Tunic with some basic black tights and my thigh high boots from Sam Edelman. I was still sporting the ombre hair, so kept my makeup smokey brown with nude lips.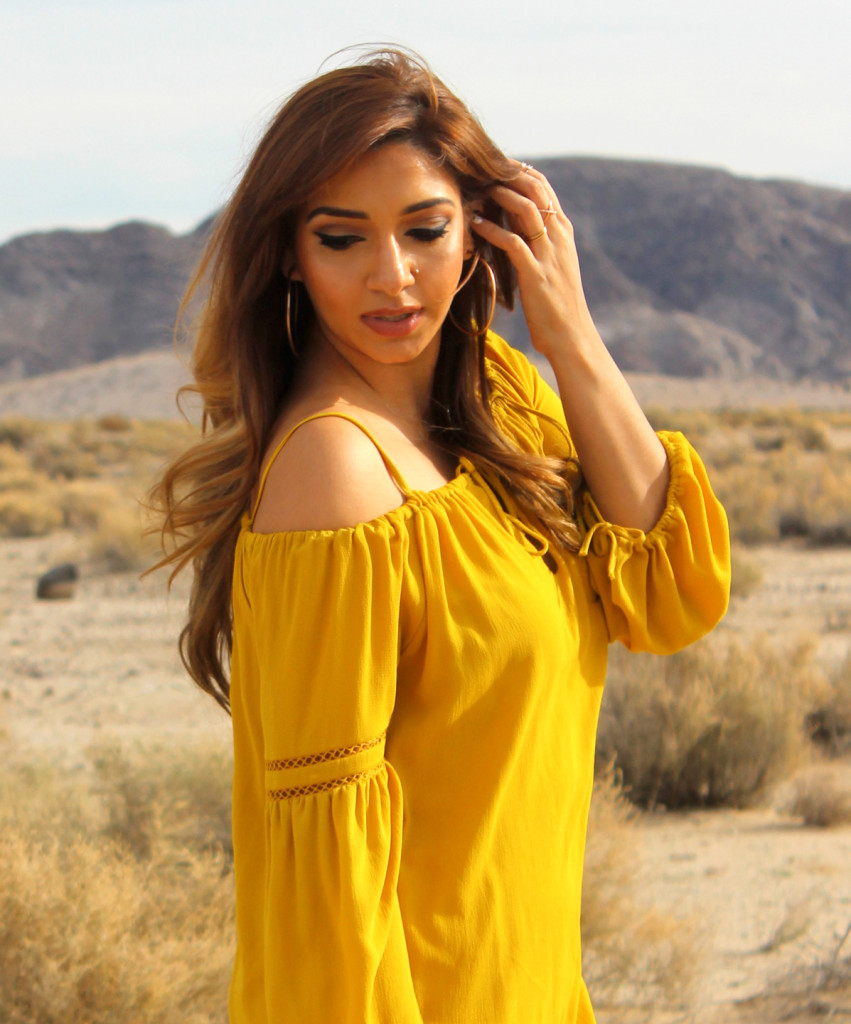 I love this Tunic as it totally took me from Summer to Fall, from being used as a coverup after a dip in the pool to now being worn as a top when the temp is down.