If a style of dress has been around since the Ancient Greek time, you know it has staying power. The Maxi Dress is just that. It has been around of centuries and will be as its versatile and can be modified to suit every body type. Every woman I know ( no matter the age), she owns atleast 5-10 maxis to last her all of the summer season. Its the easy wear that requires a 3 second wardrobe change and you're good to go.
Although Jersey is the most common material reserved for Maxis for its cost effectiveness, ease of care and versatility, a lot of designer are using high-end materials like Chiffon and SILK to give this summer style staple a more upscale look. The one Im wearing is by my fav women's wear designer Diane Von Furstenburg. The creator of the wrap dress; DVF certainly knows how to dress women to best advantage their femininity. Surprisingly the dress is called "Amina" – close enough to my name (AMNA) that I knew I had to have it. You can find it 55% off here.
With a maxi thats worth being worn to an evening soiree, I wanted to compliment it with other luxurious items from my closet. The perfect fit was this VALENTINO Quilted Bag.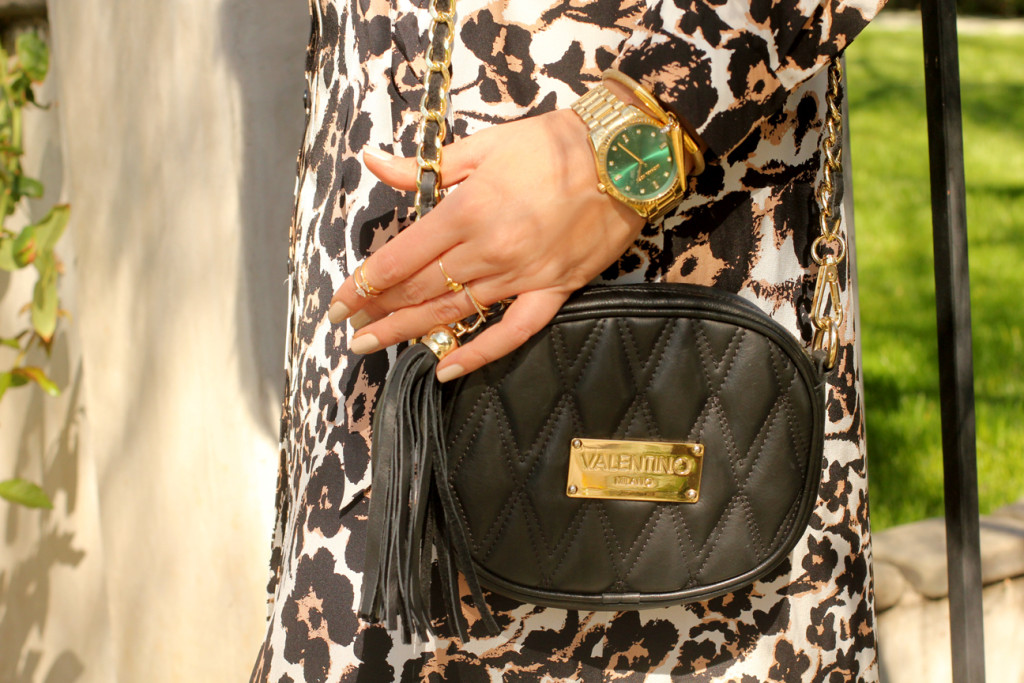 Ive been loving my Calvin Klein Nude Strappy Heels that has literally complimented every single item in my closet.
I kept the Makeup complimentary to the chocolaty tones of the silk dress, so I went with Brown winged eyeliner and pairing it with Nude lips.