Its been an interesting 10 months since I moved from Chicago to LosAngeles in the Hollywood . Apart from leaving behind friends and family, I also left behind this huge network of Pakistani community ?and the festivities full of desi wedding invites and Eid dinners. I miss it for the gossips, the random chitchat and for a chance to wear our beautiful Pakistani clothes – The clothes that come with hefty prices tags but they are so worth the splurge, because you know they are going to be in your closet forever.
I was ecstatic to collaborate with Yoomnas Boutique?to showcase some of their amazing collection that is curated from some of Pakistan and India's top fashion design houses like Elan, HSY, Nickie Nina, and Umsha – whos' fabulous dress Im wearing here. Their collection features the most intricate embroideries, embellishments and heirloom pieces that could easily be passed down to generations. Yoomnas is located in Naperville, Illinois – close to Chicago. They are the perfect place for all your Pakistani Indian apparel & jewelry shopping ! Check out their Facebook page?or follow them on Instagram !
I was also lucky to get to my hands on this stunning necklace from Reema T Designs. This piece is from their Bead collection, which is inspired by the vibrant streets of India – Made of white pearls and Multi colored beads, it can be worn with virtually any Pakistani outfit. Check out their Facebook page or follow them on Instagram !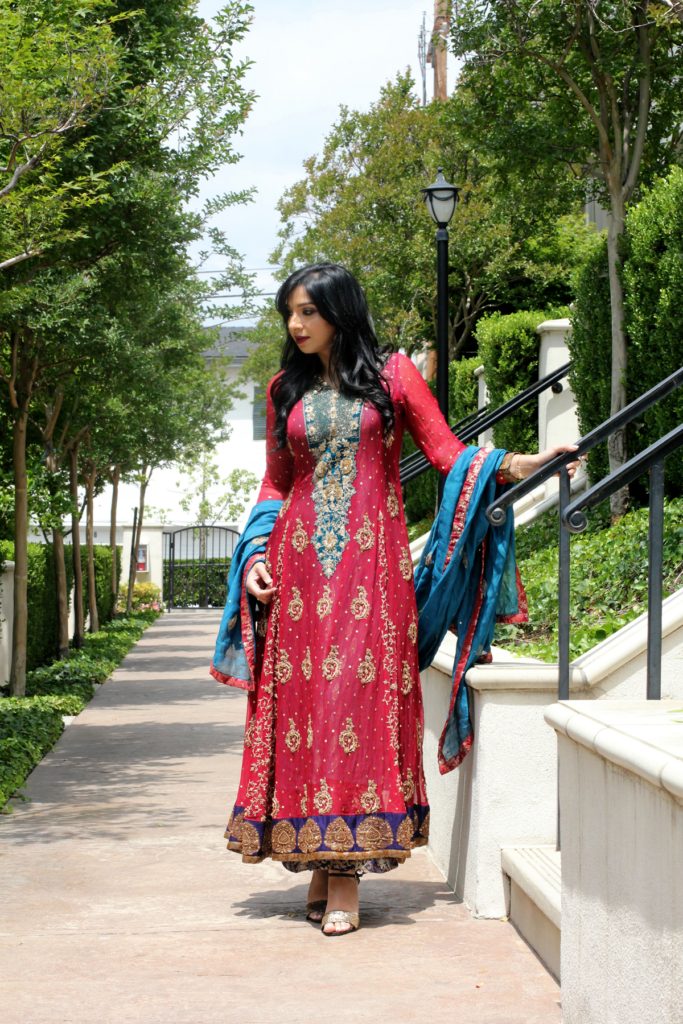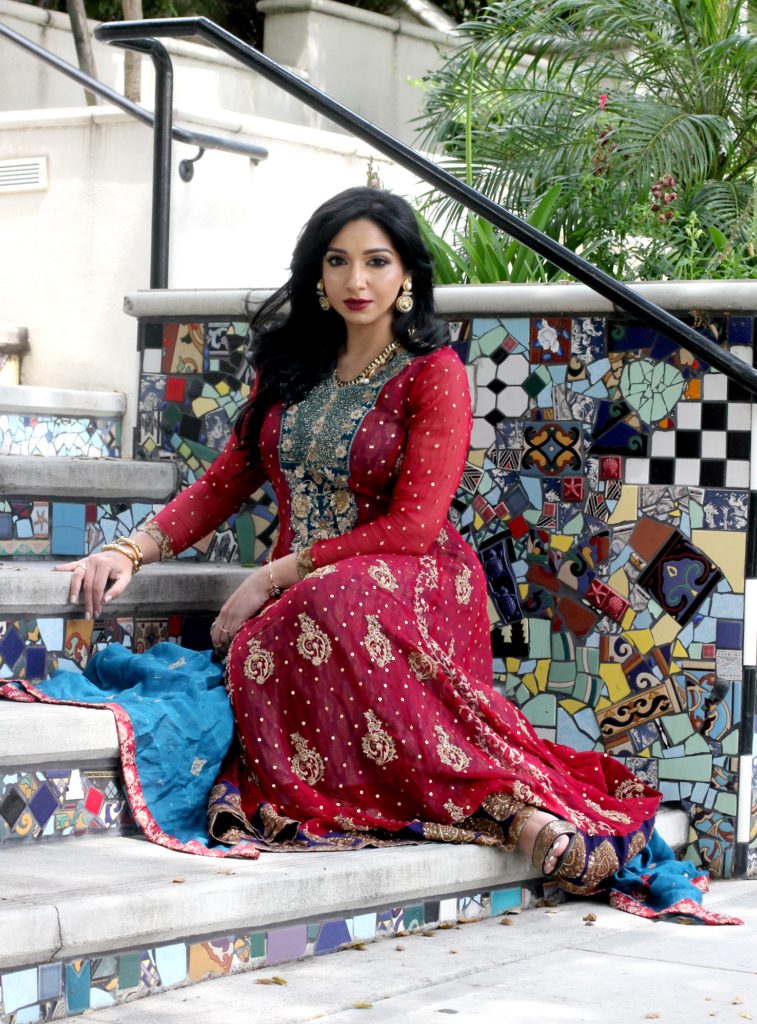 I decided to pair this fabulous dress with some glittery heels from DSW :
For the Makeup, I wanted to match my lips with the fabulous oxblood color of the dress, so I used my newest obsession from BH cosmetics – their liquid long-wearing matte lipstick in Lust. Find it here !