Summer is in full swing?on the West Coast & keeping it cool yet chic is a bit of a struggle. With the temps reaching upwards of 80 degrees, its natural to want to live in your white tank?and flipflops, however the fashion-lover in me cant help but reach for some color & lace. White is an obvious choice for the hot summer days, but a semi-dressed up version of that comfortable tank/tee is a white cotton button down, which is a staple ( or should be) in every closet – both for men & women.
Style tip : Check out men's section for white button downs in 100% cotton with simple details.
I got my hands on this amazing lace skirt by Shop the Mint, which carries American classics for easy wearing and their inventory is updated daily ! So if you haven't yet, do yourself a service and check them + signup for their emails. The prices are phenomenal (only $41 for this one ) and the shipping is super fast.
Pairing my new pieces by Rocksbox to complete the look : Use my code 'browngirlstylesxoxo' for ONE MONTH FREE !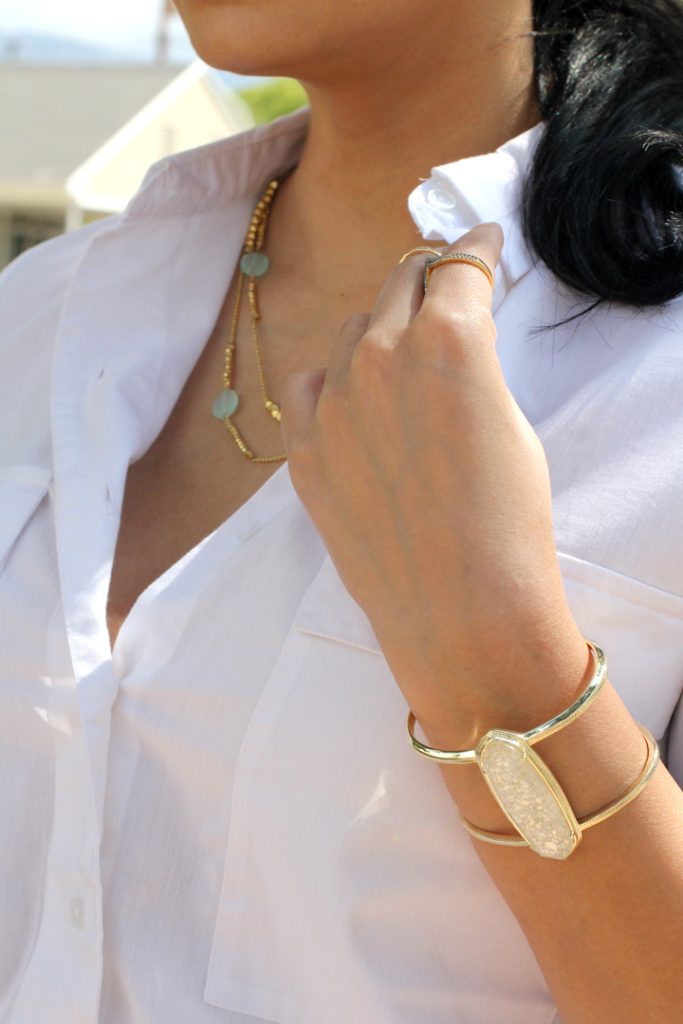 Adding this pop of hot pink lipstick was a last minute addition. Wearing one of my fav shades " Candy yum yum ' by MAC.