I got a ?little taste of Paris right in the heart of Los Angeles last weekend. Hollywood is a fantasy land for many, and CanCan Parleur?fits right into that theme, because as soon as you enter into their Organic Nail Spa, you feel like you have been transported from the busy LA street to a chic 1900s Parisian Saloon. The decor is absolutely awe inspiring, with colorful mural depicting French style Poster art on the wall. The Nail stations are seperated by thick Raw silk curtains, and all the furniture is covered with luxurious brocade and velvet fabric. The spa though tiny, has completely made use of all their footage by arranging Parisian themed decor in layers, so everywhere you look the eye finds something fabulous.
My and my friend Saleha were invited ?to visit the luxury Organic Nail Spa to experience our first Waterless Nail Services. Needless to say, this nail service was unlike any other we'd had before. I was skeptical as first because it felt like I might be sacrificing the 'relaxation' part of the spa experience if there was no bubbly soapy warm water involved. I was wrong! As soon as we sat down for the manicure service we were educated by my fabulous manicurist Paulette why Waterless is better. Apart from the fact that is better for the environment as it saves upto 10 gallons of water for each nail service; the best part is that it makes your nail color?last a lot longer. Dipping your nails prior to an application makes your nailbed waterlogged and susceptible to polish chip as the nail color cant properly adhere to the nails. Im sure im right when I say that girls will do anything to avoid that unsightly chipped nail!
Another piece of information that will always stay with me is regarding the excessive amounts of chemicals that our polish removers, nail colors and even hand scrubs and creams have in them today. There is so much more focus on the ingredients in facial skincare, we forget to think about that our nails and hands deserve the same purity that our faces do. Can Can Parleur only uses all-organic products. Their nail polish removers contain no acetone and their polishes are free of harmful chemicals. So time to indulge in some guilt-free pampering.
Me and Saleha both opted for Gel Nail. I had been busy on Pinterest earlier and found this amazng graphic nail art design that I wanted to try and Saleha went the fancier route with a crystal Nail Jewel on her dark Gel Nails.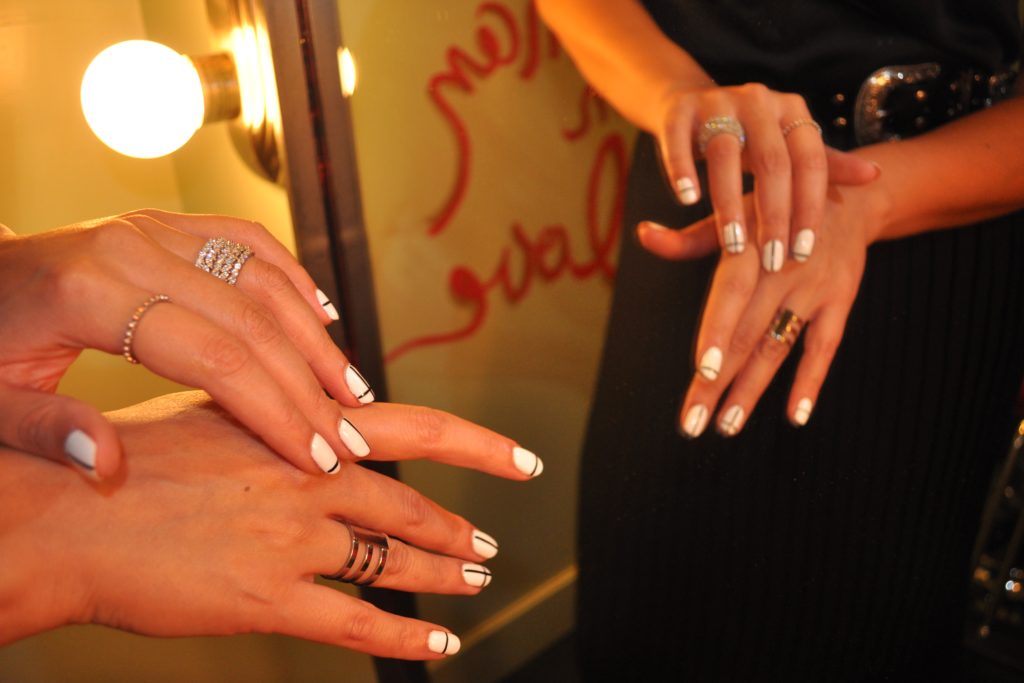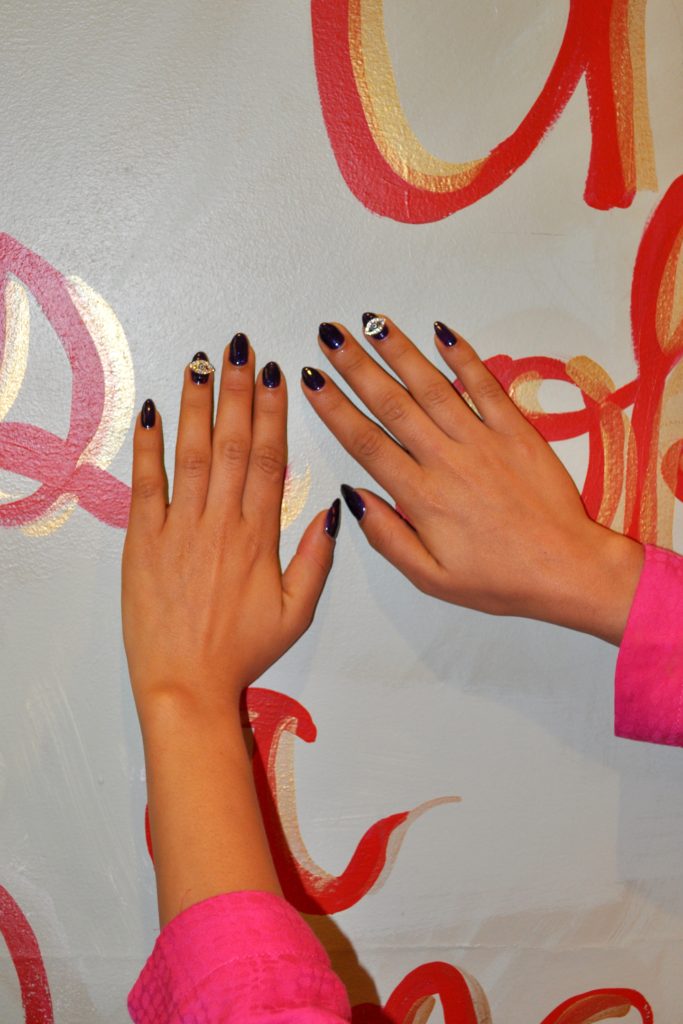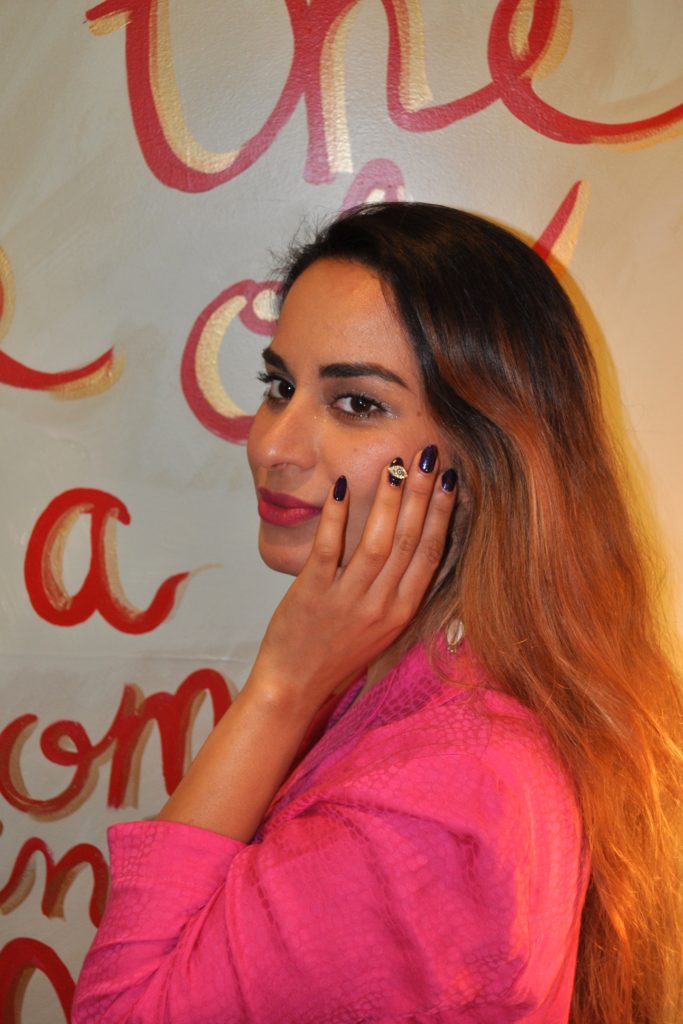 A huge thanks to Can Can Parleur for hosting us and introducing us a fabulous place in LA to host a girls party and get pampered : French style!