The case of "I dont have anything to wear" can be easily cured by stocking up on Maxi Dresses as they are the stylish staple that looks good for almost every occasion, day or evening. Living in California, when the weather gets upwards of 80 degrees, the best thing to wear for an all day weekend excursion is a soft, flowy summer maxi dress that looks sexy but feels as comfortable as like you're in your night jammies. My newest one is from an LA fav brand Tobi – which has its headquarters, design & manufacturing centers on the west coast. They are the brand that understands the california chic yet casual style.
My summer weekends have been dedicated to exploring different parts of LA and beyond to get the full california-livin effect. Its been a bit over a year since I moved from the midwest and the more I explore, the more Im falling in love with California. My newest fav place is Marina Del Rey. The air by the marina is crisp, but the atmosphere resembles of a laid back city by the water.I chose this sexy yet classy MYKONOS TERRACOTTA MAXI DRESS?from Tobi to give a summery fresh contrast to the stunning blues around me.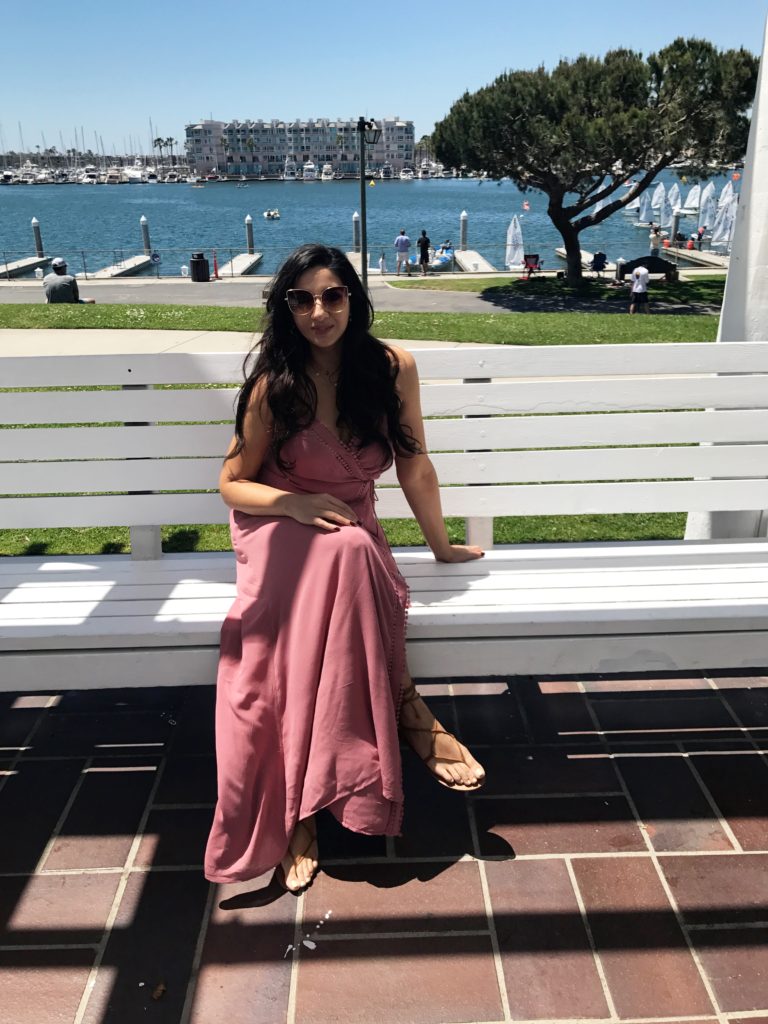 I paired my Easy Breezy Beautiful Maxi with simple nude flats and non fussy jewelry. The hair matched the surrounding with nonchalant wavy locks that swayed with the ocean air.