LA has been my home for the last 2 years, but between trips back to my family in Chicago and vacations to Europe, I feel I had been neglecting City of Angels. So I started googling the places all the lists recommend that need to be visited in Los Angeles ( Yes I actually did that) and one thing that came up in all was the Getty Center. Even though it is only 20 minutes away from North Hollywood (where I live), I was ashamed to admit that I had never been there. After a another quick google about the place, I found out that its open 7 days a week and even has extended hours during the summer + its completely free to enter (win win win).
After a very relaxing 3 minute train ride full of views of the busy 405 hwy below, when you get to the actual museum, first thing you notice at the Getty Center/Museum is its sheer size. The white stone building looks like a magnificent architectural giant that sits atop the hill overlooking our beautiful city. As soon as you get off the train, there are a few directions you can go and start your tour. All you need are comfortable shoes that will keep you walking and exploring. Im glad I stuck with my Target lace up flats that were perfect for the LA heat and looked great with my Endless Rose Dress from Nordstrom.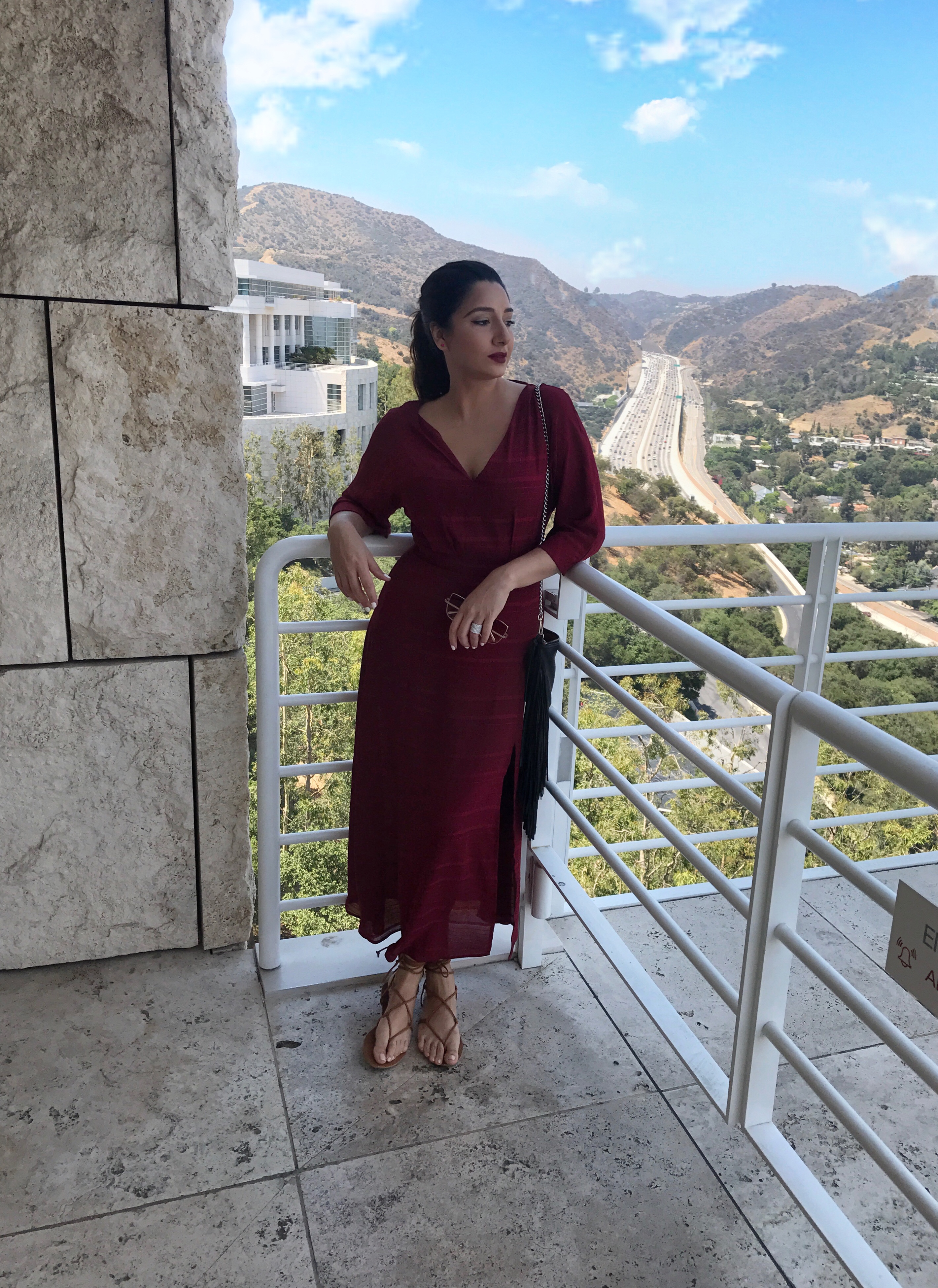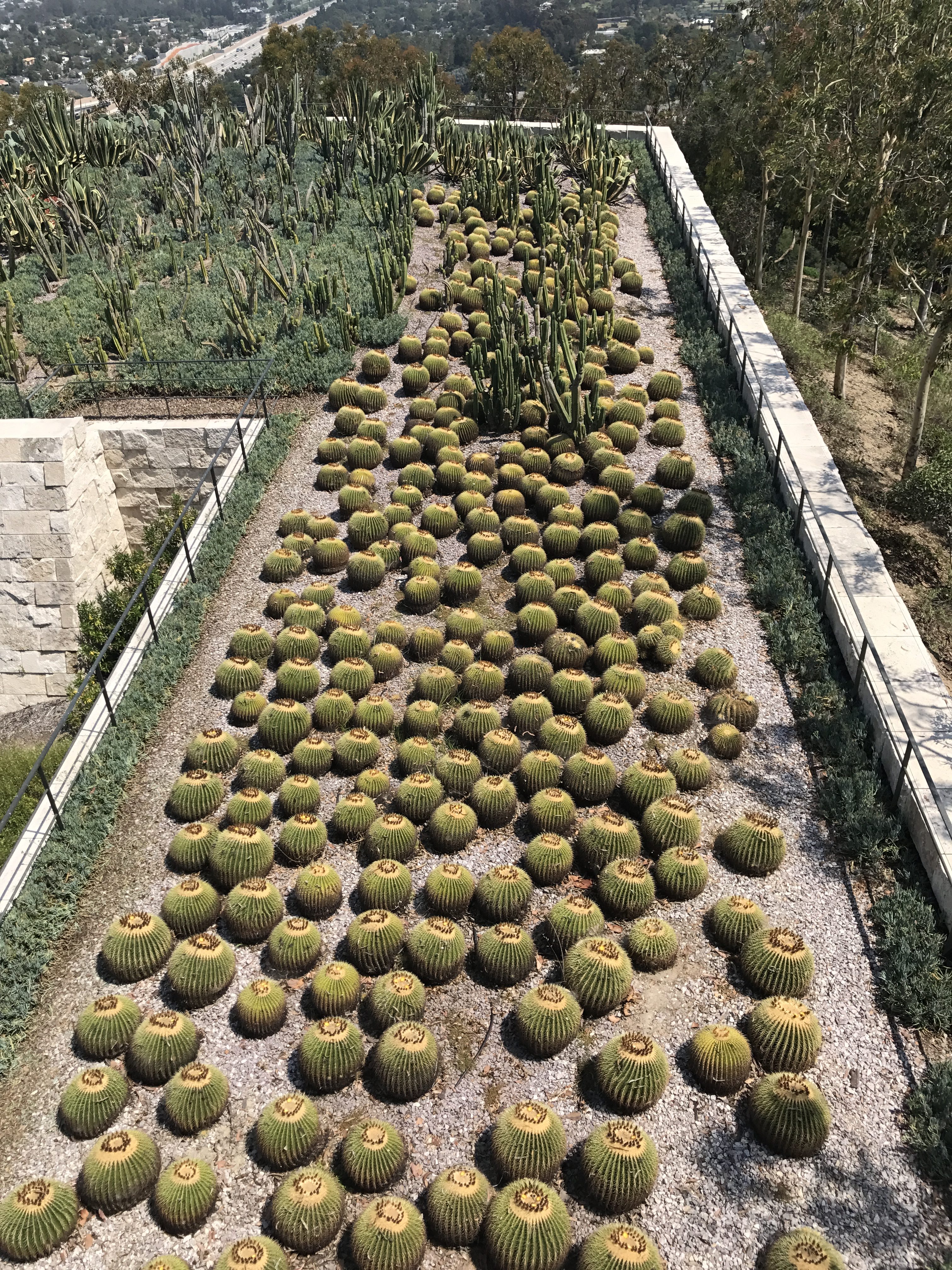 If you are a Nature and City Photography Enthusiast, then this is the place to be with a good camera to capture beautiful sights. Getty Center is also perfect to bring a book and a tumbler of cold coffee to just sit and enjoy the weather, some people watching in a beautiful setting. I know Ill be heading back there soon enough.
One of the prettiest section of the Center is its Garden, and its literally out of a Tim Burton movie. You can view it when you are atop one of the gazillion staircases on the building in its entirety, and then it changes even more dramatically as you walk closer to the labyrinth in the center of it.
Last, but not the least is the actual Museum inside the center that houses hordes of world-class Art. However being in Museums around the world, I really enjoy the Architecture that complements the Artwork as much as the Art itself and Getty Center didnt disappoint !