Capes come in all shapes & sizes, and yes I admit to owning quite a few of em as they feel so cozy when you are engulfed in a comfy fabric, however it can sometimes look a little haphazard and make you seems like you are "engulfed in fabric"- Now thats a fashion Catch 22 !
So my answer to lets-not-look-like-a-hobo option is this Belted Cape by Calvin Klein. This coat caught my eye because of the neutral ash brown color with gorgeous leather details. However the best part was when I put this Cape on and it definitely gave that glamorous Ladylike vibe that felt so reminiscent of the 50s & 60s mod style.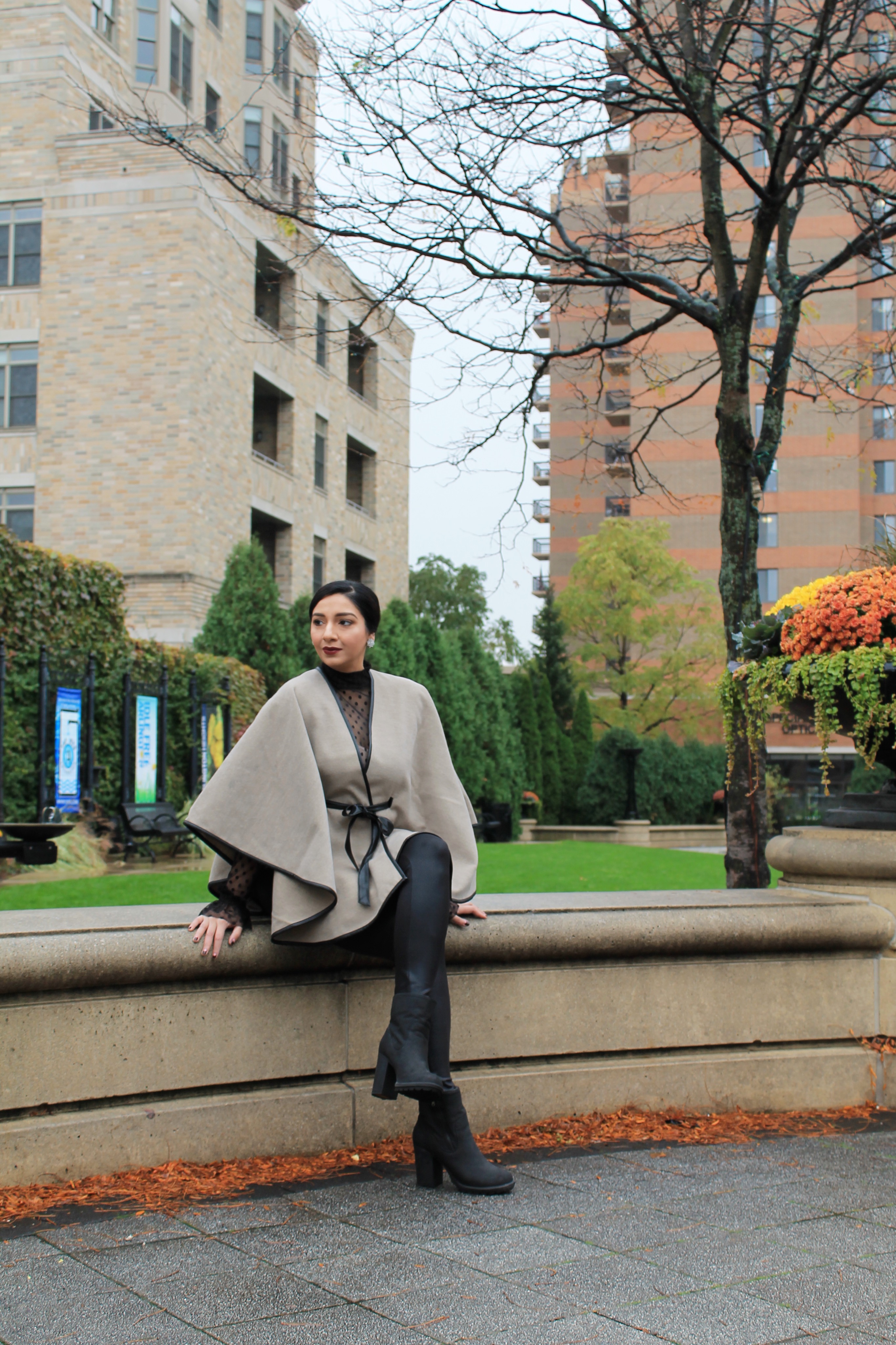 As I wanted to continue with that more formal vibe, I paired my cape with faux leather leggings from Express and a sheer textured top from H&M.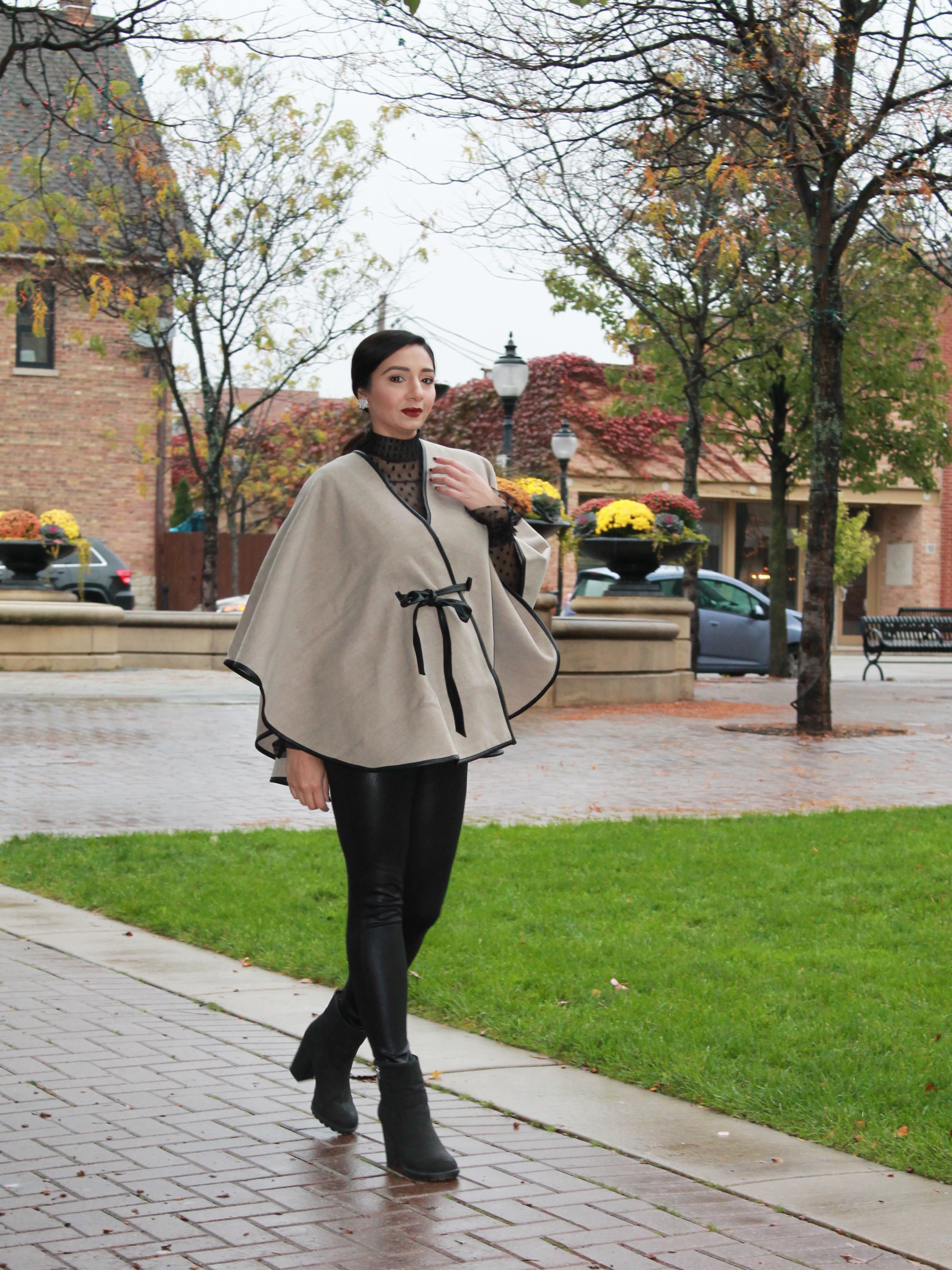 I opted for sleek hair (mostly because I didnt have time to wash & style it – lazy hairstyles are the best sometimes)
The best part of this dressing up was having my little niece Imani be my sidekick ( shes totally stealing the show here though ) We wanted to go somewhere pretty with lots of small-town charm. Downtown Arlington Heights was perfect with pretty storefront windows and lots of gorgeous sidewalk details. The cherry on the top was a splash of rain that made everything new & shiny again!