Everytime I have been gifted a perfume, it has made me smile. Fragrances make the ultimate gift as they represent something beautiful and classy. As they say scent is linked so deeply with memory that the bond can never be broken. So whenever the receiver of your perfume get a whiff of your gift, they will also remember you. So here are a few perfumes that have gotten rave reviews and would make excellent gifts:
Fragrance Family: Florals
Scent Type: Classic Florals
Key Notes: Ragoon Creeper, Tuberose, Jasmine Bud
Fragrance Description: Gucci Gocce di Fiori is the new scent from the Gucci Bloom family celebrating the vitality of Spring. Ethereal and soft like raindrops, Gocce di Fiori is a light, fresh version of the original scent. The fragrance opens fully at once with a trio of highly-concentrated noble ingredients: jasmine bud extract, natural tuberose absolute, and Rangoon creeper—the flower that embodies the Gucci Bloom scent story's concept and name, as it changes color from white to pink, and then finally to red when it blooms.
Fragrance Family: Florals
Scent Type: Warm Florals
Key Notes: Italian Bergamot, Orange Blossom Absolute, Crystal Moss Accord
Fragrance Description: This scent is an ode to Valentino's femininity—a harmony of couture orange blossom absolute and golden gardenia paired with colorful Italian bergamot and mandarin. This perfume is made addictive through an unexpected, cool note of crystal moss accord and vanilla perfume.
KEY NOTES:
Jasmine, saffron, cedarwood, ambergris
ABOUT THE FRAGRANCE:
Luminous and sophisticated, Baccarat Rouge 540 lays on the skin like an amber, floral and woody breeze. A poetic alchemy. A graphic and highly condensed signature.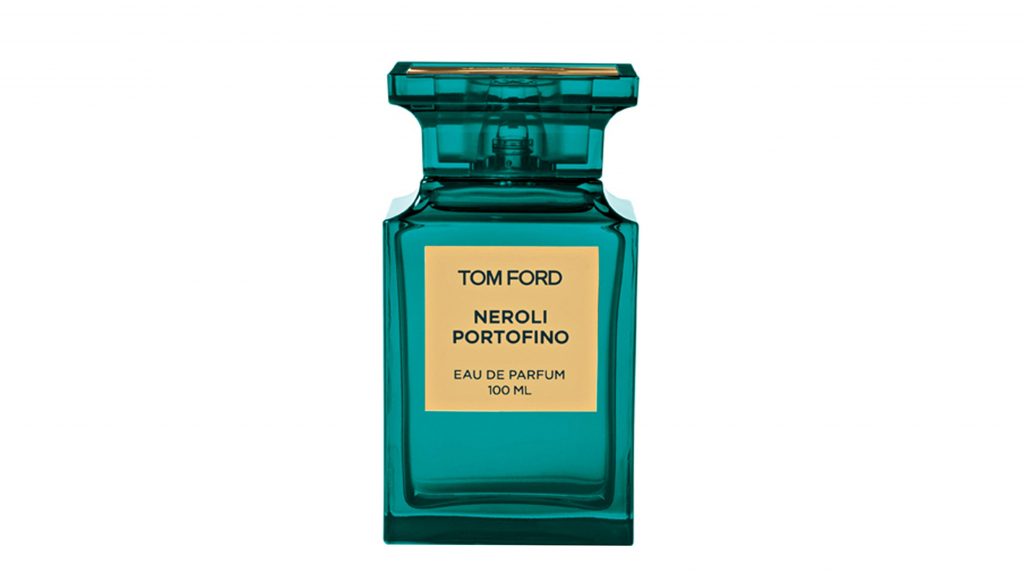 Fragrance Family: Fresh
Scent Type: Fresh Citrus & Fruits
Key Notes: Italian Bergamot, Orange Flower, Lavender
Fragrance Description: Neroli Portofino conjures cool breezes, sparkling water, and lush foliage through crisp citrus oils, floral notes, and amber undertones. Splashy yet substantive, this perfume is a vibrant reinvention of a classic eau de cologne. It's TOM FORD's homage to the Italian Riviera.
Fragrance Family:
Floral
Scent Type:
Warm Floral
Key Notes:
Oakmoss, Freesia, Mirabelle Liquor
About:
Nomade Eau de Parfum is the essence of a free-spirited and confident women, taking inspiration from her experiences and encounters throughout the world and asserting who she is.
The intense mineral character of oakmoss is enveloped in the voluptuous softness of mirabelle plum. From this freshness emanates a bright floral note carried by freesia. Natural ingredients brought into focus by the perfumer Quentin Bisch, revealing accords as exhilarating as the feeling of escape they inspire.
Fragrance Family:
Floral
Scent Type:
Powdery Florals
Key Notes:
Lily of the Valley, Musk
About:
Embrace your beauty and express your femininity with Amazing Grace Eau de Toilette. Philosophy's bestselling, amazingly clean, and beautifully feminine scent features notes of welcoming bergamot to greet the senses, irresistibly soft, clean muguet blossoms, and lasting musk with its classic beauty.
Fragrance Family: Floral
Scent Type: Powdery Floral
Key Notes: Aldehydes, Jasmine, Neroli, Sandalwood
Fragrance Description:
Since its creation in 1921, N°5 has exuded the very essence of femininity: An abstract, mysterious scent, alive with countless subtle facets, radiating an extravagant floral richness. In 1986, Jacques Polge, reinterpreted his predecessor Ernest Beaux's composition to create a fuller, more voluminous version of the now and forever women's fragrance: the Eau de Parfum.
Fragrance Family: Floral
Scent Type: Classic Floral
Key Notes: Orange Blossom, Tuberose, Vanilla
Fragrance Description: This feminine fragrance combines consciously sourced ingredients from around the world in a blend of woody and floral notes. Bergamot meets Egyptian orange blossom in a sparkling start amplified by Indian tuberose and jasmine. At the base, white musk and cedarwood from Virginia combine with vanilla from Madagascar.