As a self-proclaimed skincare addict, I get beyond delighted whenever I am gifted a skincare set as a holiday gift. There is nothing like the joy of opening curated skincare products that are nestled in a festive holiday themed packaging. Im sharing the joy by sharing the best of the best holiday gift sets.
This brightening, firming vitamin C duo gives your skin –and delicate eye area –two reasons to glow on. Includes Biolumin-C Serum (1 oz) and Biolumin-C Eye Serum (0.5 oz).
The ultimate travel-sized skincare gift for magic skin featuring my clay mask, face serum, moisturiser & primer!
This curated collection of travel-size treasures gives the gift of youthful radiance from morning to night. Ideal to treat yourself or a loved one, these little luxuries can be taken anywhere, and provide essential nourishment for all skin types.
Wipe off the day's makeup with E-Rase, and suds away grime and oil with Beste No. 9. Now you're ready to coddle the skin with the perfect nighttime smoothie of T.L.C. Framboos, Lala, and F-Balm to slough away dead cells, replenish lost electrolytes, restore skin's acid mantle, and make it as glowy as can be.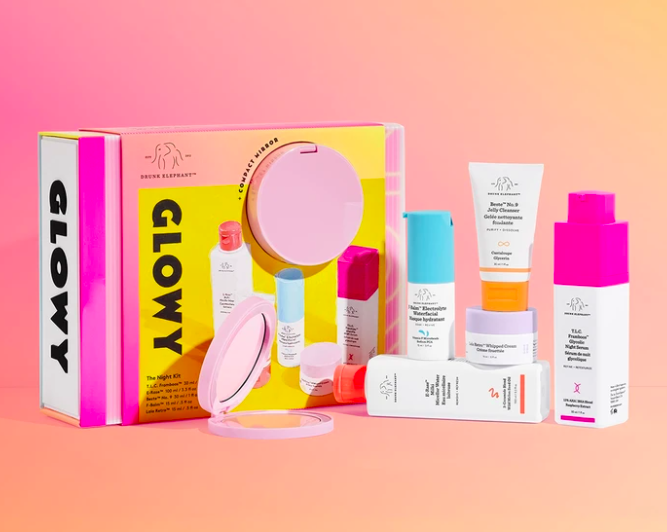 This Anti-Wrinkle Skincare Set features a Serum, Cleanser, a Scrub and Cream de-aging boosters that together help to reduce lines and wrinkles. Our high potency Vitamin A in this set helps to diminish the appearance of fine lines and wrinkles, leaving skin soft, smooth, and supple.
Apply Advanced Génifique to boost radiance and softness. An advanced, anti-aging face serum with bifidus prebiotic that targets the 10 key signs of aging, visibly improving radiance in just 7 daysNext, apply the Advanced Genifique's eye cream. The formula, featuring Advanced Genifique's signature Bifidus extract, helps to strengthen and protect skin's moisture barrier around the delicate eye area. Immediately, the eye area is softer and more hydrated. Over time, the appearance of dark circles are reduced and the eye area is smoother.
Key to hydrated, soft and supple skin comes in this kit containing Pixi's popular moisturizers. Multi-moisturize by layering Hydrating Milky Lotion, a lightweight soothing formula, pHenomenal Gel which balances and Retinol Jasmine Lotion for smoothing.
4-piece, limited-edition Double Serum gift set with wrinkle-fighting formulas for visibly firm, smooth skin.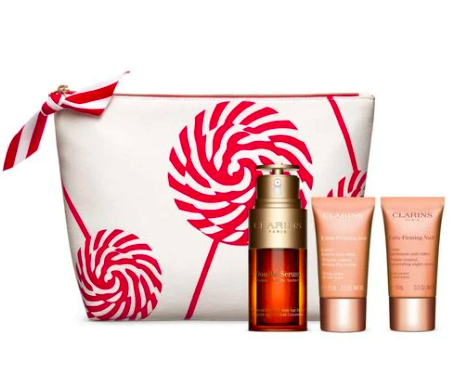 Mask-a-holics, it's time to multi-mask and de-tox™ the look of tired eyes! This 5-piece kit is packed with cult-favorite masks for every skin concern, including a FULL-SIZE Pumpkin Enzyme Mask Enzymatic Dermal Resurfacer, plus Irish Moor Mud Purifying Black Mask, Cucumber Gel Mask Extreme De-Tox™ Hydrator, 24K Gold Mask Pure Luxury Lift & Firm and Cucumber De-Tox® Hydra-Gel Eye Patches.
Dr.Zenovia – CLEAR COMPLEXION RX KIT
his five-piece, limited-edition holiday set includes the complete acne-fighting Clear Complexion Collection. Give yourself (or a friend) the gift of clear skin this holiday season! Infused with powerful, medical-grade blemish-fighting topical ingredients including Benzoyl Peroxide, Glycolic Acid, All-trans-Retinol, medical-grade Aloe Vera, and Dr. Zenovia's proprietary REG-ulate360 Complex ™, the Clear Complexion Collection is scientifically formulated to help address all four causes of acne, including stubborn hormonal acne.
4 perfectly coordinated active agent concentrates in the exclusive BABOR Advent Calendar. The all-round care treatment with valuable ingredients provides an unforgettable feeling on the skin. For radiantly beautiful, youthful looking skin and a relaxed complexion for the Christmas season. 24 expert curated ampoule assortment designed to maximize skin results over 24 days.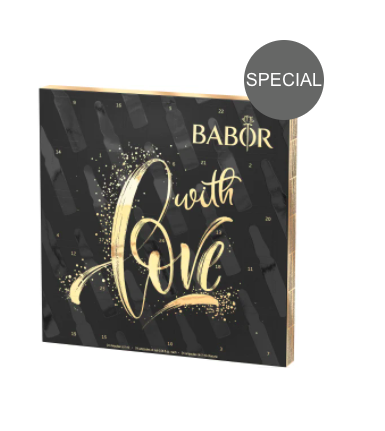 Help unlock your skin's youth potential. Discover these high-performance formulas to deeply nourish skin and reduce the look of lines and wrinkles. Skin feels firmer, its density and elasticity significantly improved.
Limited-time collection in exclusive gift box includes:
Micro Essence Skin Activating Treatment Lotion, .24 oz./7ml (deluxe travel size)
New Advanced Night Repair Synchronized Multi-Recovery Complex, .24 oz./7ml (deluxe travel size)
Revitalizing Supreme+ Global Anti-Aging Cell Power Creme, .5 oz./15ml (deluxe travel size)
Revitalizing Supreme+ Night Intensive Restorative Creme, .5 oz./15ml (deluxe travel size)
Revitalizing Supreme+ Global Anti-Aging Eye Balm, .17 oz./5ml (deluxe travel size)
A curated 7-piece skincare kit including everyday essentials and targeted problem-solvers.
Skincare superstars for healthy-looking skin every day—a frothy face wash, soothing treatment lotion, energizing gel moisturizer and brightening eye cream. Plus: a detoxifying charcoal mask, overnight hydrating mask and spot treatment for extra TLC.
Fine lines and wrinkles are no match for softening squalane and age-fighting bakuchiol. Address signs of aging with a bakuchiol-powered Squalane + Phyto Retinol Serum, which fights fine lines and wrinkles without irritation. Deeply nourish and support skin's moisture barrier with our bestselling Squalane + Omega Repair Cream, and then lock in the hydration with a full-size forever-favorite hydrator, Squalane + Vitamin C Rose Oil.