I wore lots and lots of (faux) fur last year. Mostly because I had a long winter in Chicago. I only brought one piece with me to California, thinking Ill somehow incorporate it into the wardrobe sooner or later. Well "Later" it turned out to be because its spring time in LA and Im just getting to wear this fur.
Since days are already upwards of 70 degrees, I wanted to pair it with something that represented summer as well. What better to do it rather than a jumpsuit – my fav Summer essential. One piece, easy breezy !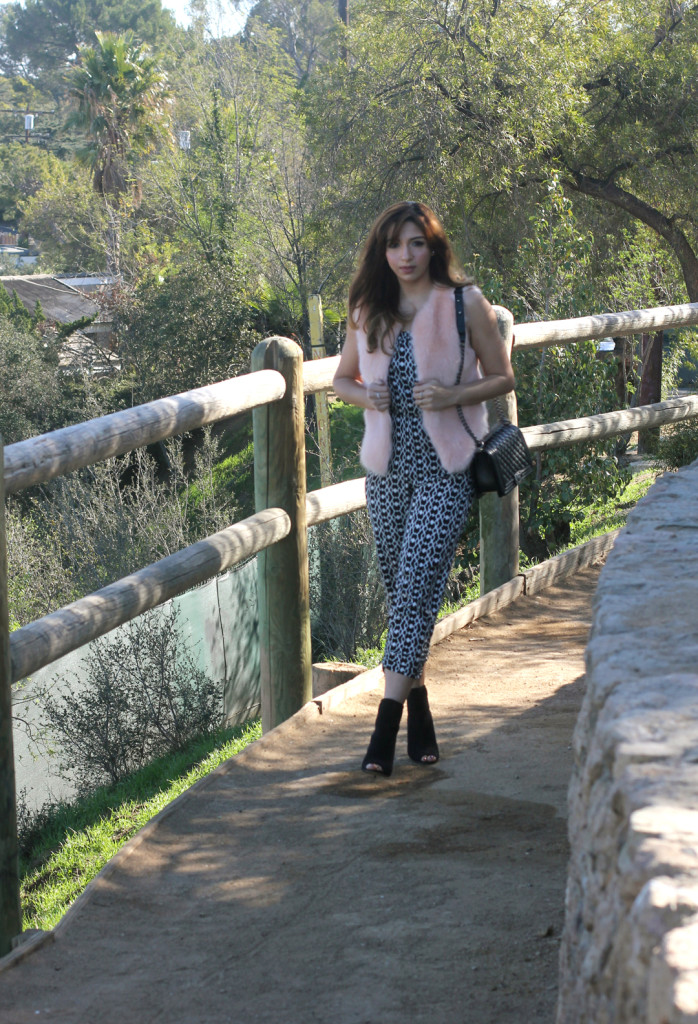 I found this amazing graphic printed strapless jumpsuit at my fav Nordstrom Rack for $22 on sale. Cant get better than that right? It was by SweetPea. I dont know if thats still available, but check out Nordstrom Rack's website and theres plenty of other options.
I kept the makeup very earth toned with a brown smokey eyes and dusty rose lipstick.
Now this blush colored pink faux fur vest is by Topshop. You can find similar ones here.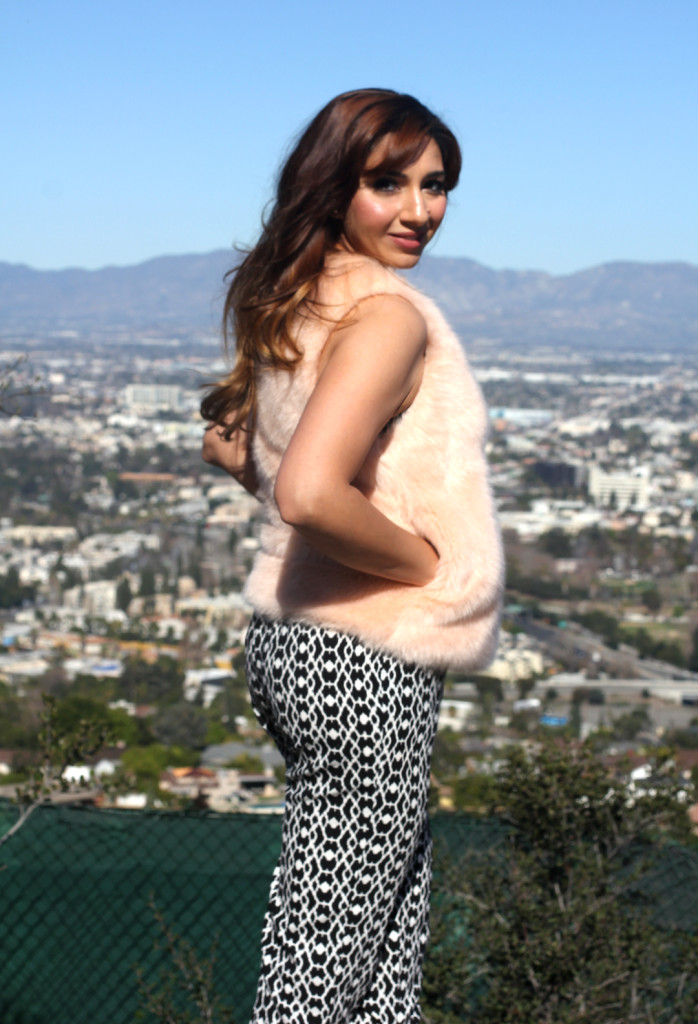 I paired the look with my fav and very coveted Chanel Bag and booties by Chinese Laundry.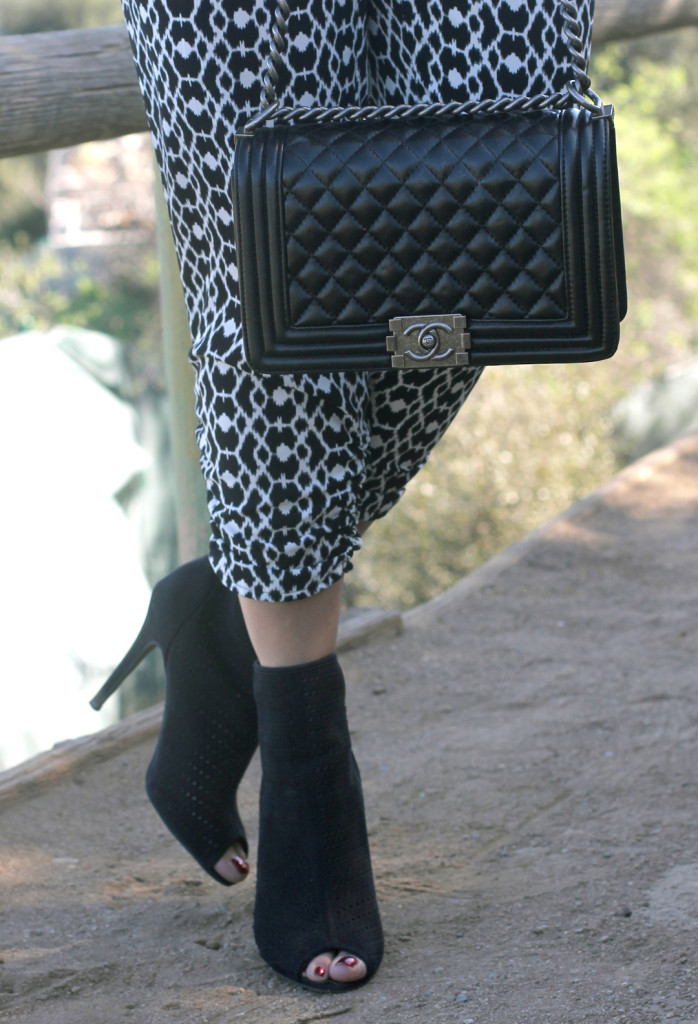 I feel this look can totally take you daytime to nightime with the addition of a few added accessories. Tell me what you think !
Love,
Amna.