Can a fabric make you happy? If its Tulle, then YES it can !
This beautiful happy tulle dress came my way at the most perfect time- Just before Valentine's Day ! – Thankyou EShakti for this fabulous gift !
I dont think I've ever worn tulle before, (atleast after the age of 3), and yes I was nervous to come off as a wanna-be ballerina, but I knew I had to wear this! Reluctant as I was,after this shoot, a new tulle-loving monster has been born. Now I want a tulle skirt in every color. How pretty would a emerald green one look !
This beautiful dress flew with me from LA to Chicago, so I could style style this alongside Imani, (my 18 month niece) who embodies a princess, ballerina and a barbie all in one. Her mom ( my only and fav sister) bought her a matching dress like her Auntie and off we went to "Tulle the Day Away… with my Valentine. Imani?and her brother Musa have shown me what LOVE actually feels like ! Their soulful eyes, the coy smiles, their tiny hand in mine ; nothing feels as beautiful as their presence in my life.?


Even though the Chicago winters are in full bloom, and the wind was pretty chilly, there was no snow on the ground, which translated into wearing my Steve Madden?nude heels without the fear of destroying them!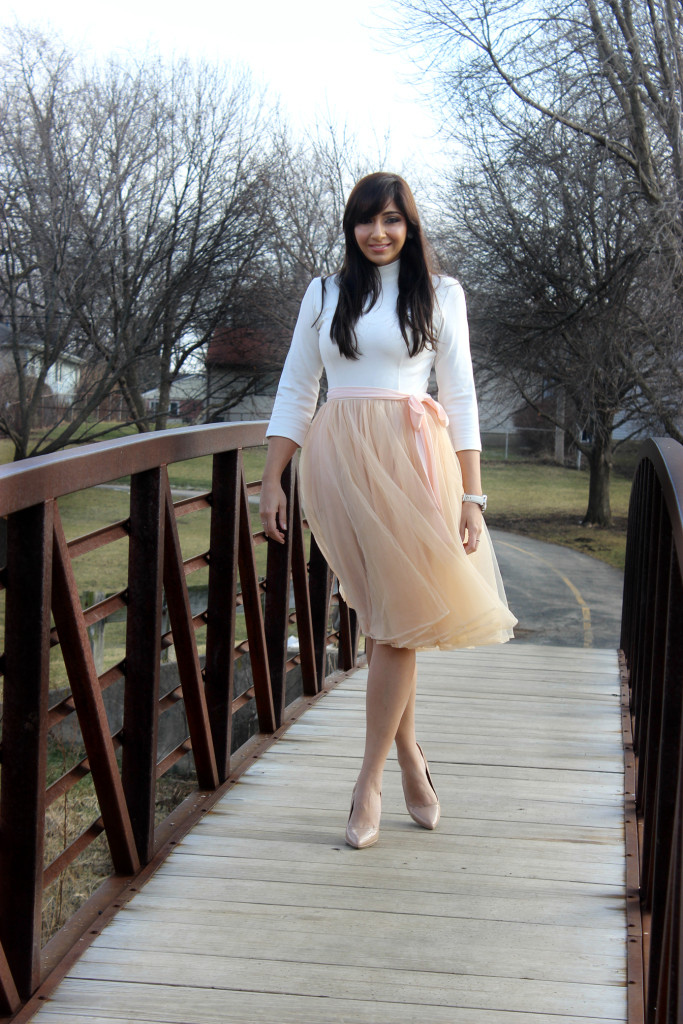 After about 10 minutes, the 30 degree weather caught up with us, and we headed back home to the comfy couch.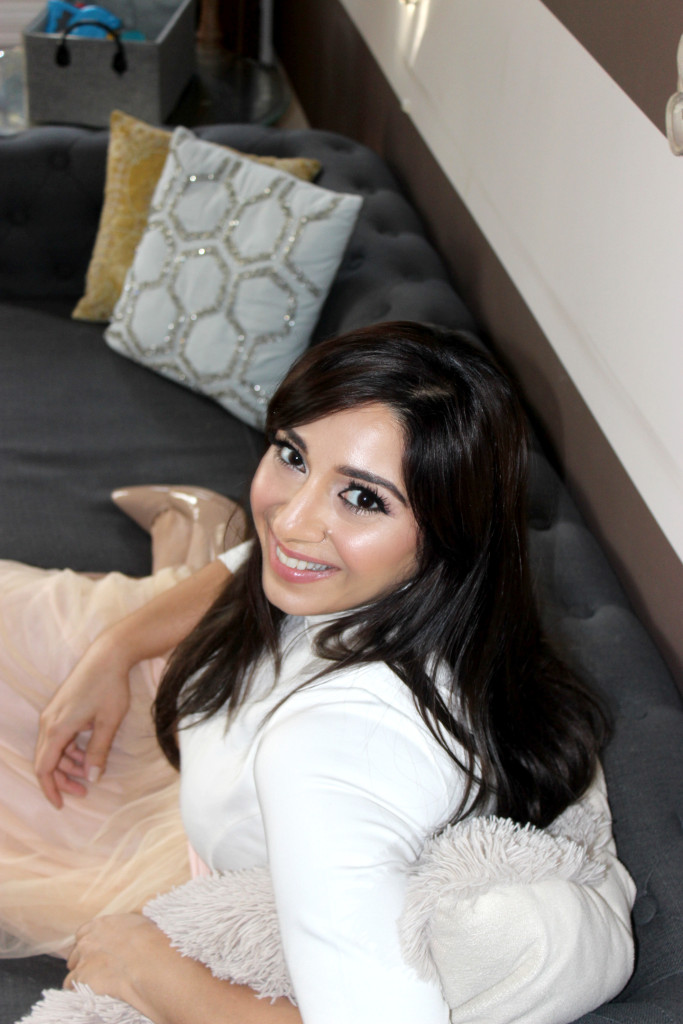 I kept my makeup pretty neutral for this soft flowy dress. I just wanted to emphasize my eyes with some fluttery lashes, and you cant go wrong with my fav pair from House of Lashes called Femme Fatale. They are completely reuseable and last atleast a good 7 wears. Dont wear Mascara on them and gently peel off the glue after each wear. They are only $22 for a 3 pack ! Buy them here !
This is my absolute picture from the shoot ! I miss princess Imaani every single day now that Im not with her. Isnt she just a doll !?
….and she knows it too ! Hence the understanding of selfies, and the conceited smile she has perfected for them !
Even though this Chicago trip was short, but every second was full of joy and sweetness. We did another shoot with the kiddos, which will be up soon !