Not every Spring Outfit needs to be in Pastels with pink roses (although those are SO fun). Heres a somewhat grownup approach to the Spring flair with my Halogen dress from Nordstrom : Black and White printed Chiffon Dress paired with Neutral accessories.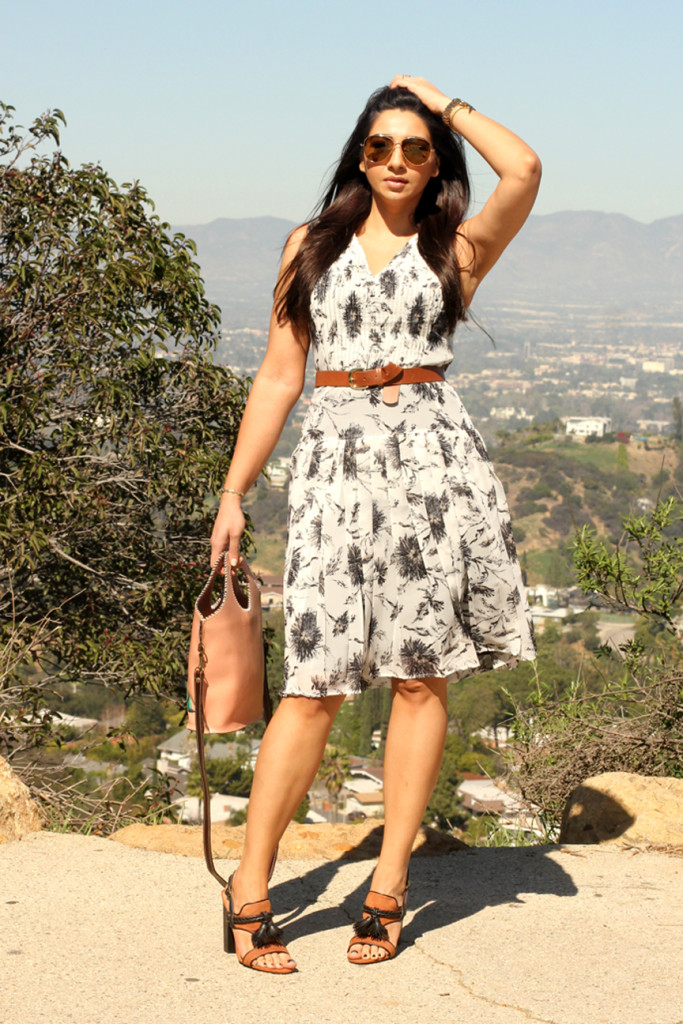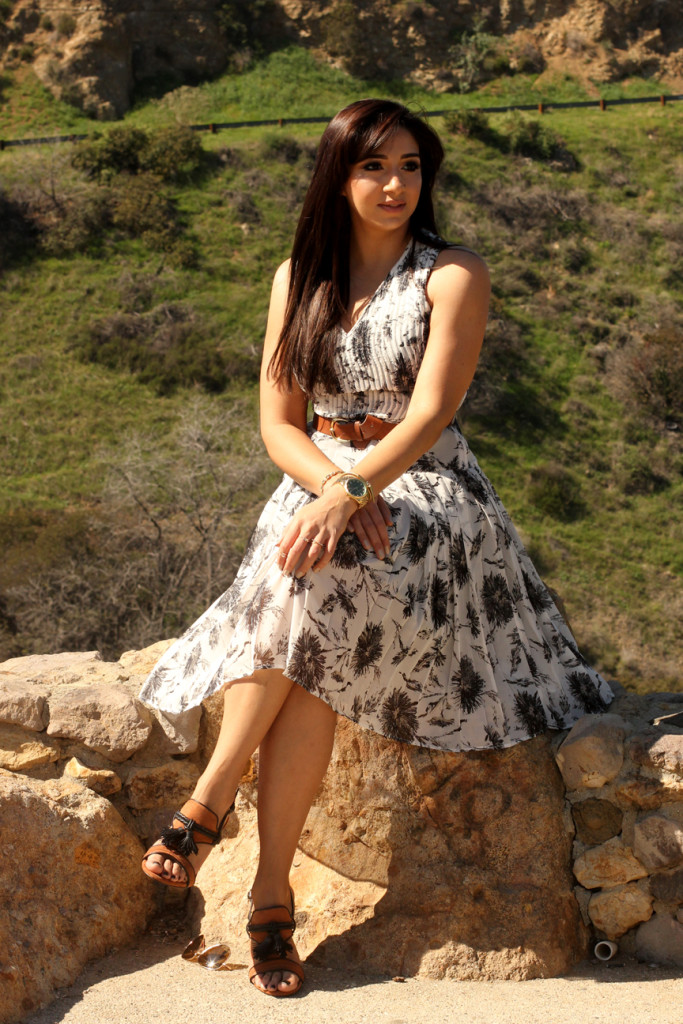 I have always loved the idea of Black and White with Tan shoes. I got these amazing ones from ShoeDazzle. Your first one is only like $15 ! I literally ordered 4 pairs from them when I signed up. Despite popular belief, shoes dont need to cost an arm and a leg to be cute as well as comfy.
For some bling bling Im wearing my midi rings from Akira, Watch by Michael Kors and the metallic Bracelet is from Rocksbox ! If you havent heard of Rocksbox yet, its a jewelry subscription for only $19 a month with unlimited jewelry returns. Try its one month absolutely free with my code "browngirlstylesxoxo" !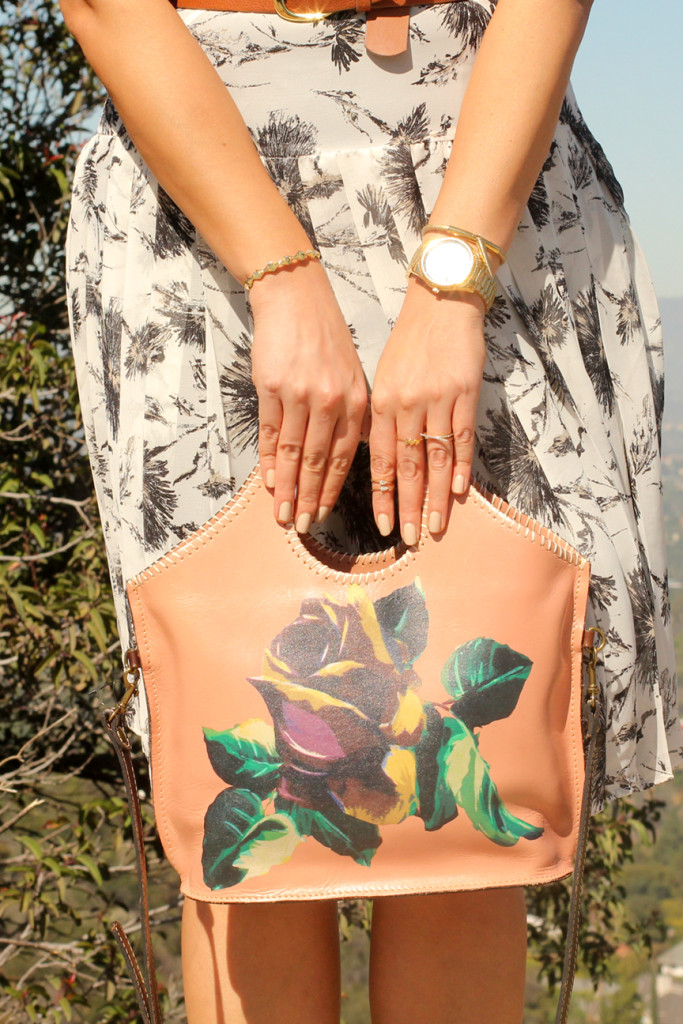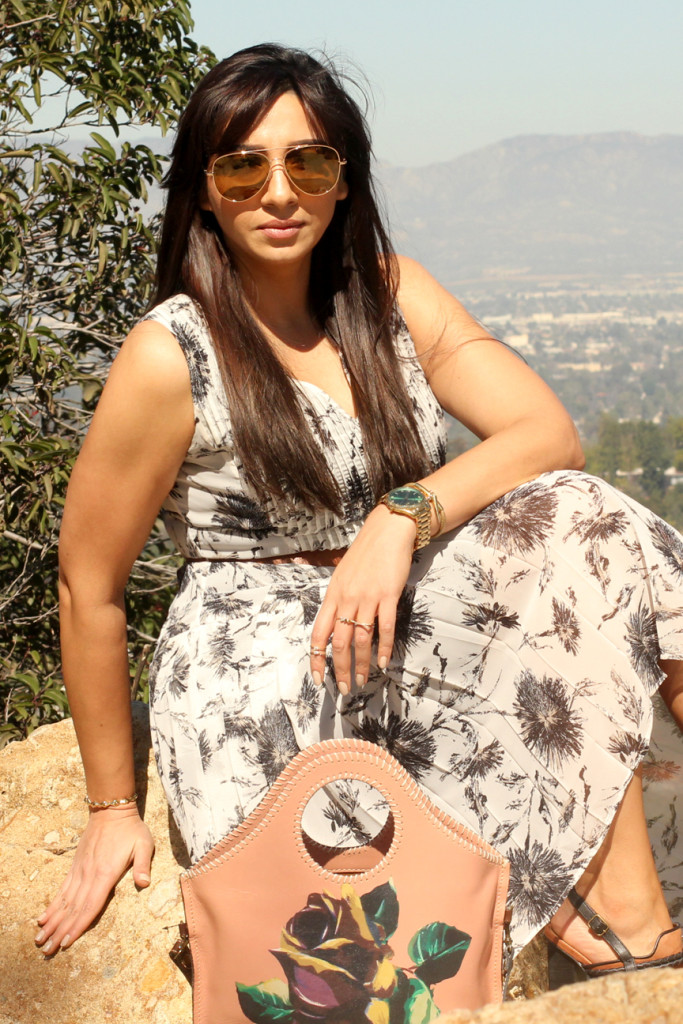 Whats an outfit without the right handbag right? This gorgeous bag that very confident in an elegant voice says "Spring" is from Big Buddha, bought at TJMaxx ! Maxinista always scores !
Being the smokey-eyes girl that I am, I did the same here using my UrbanDecay Naked2 Palette and House of Lashes.