As much as I covet my Silk Dresses and Cashmere Jackets, as a girl from humble beginnings I am most comfortable in my lived-in tee shirt. Plus as they say Style is your personal interpretation of what you feel the best in. For me personally I love my Sunday look of comfy tees and messy hair.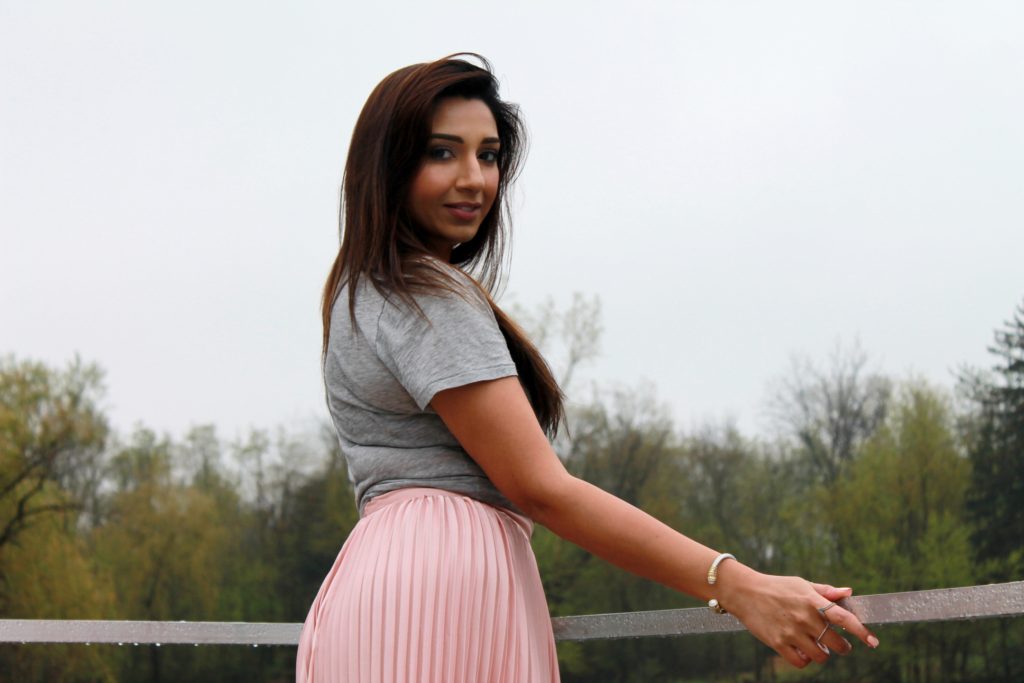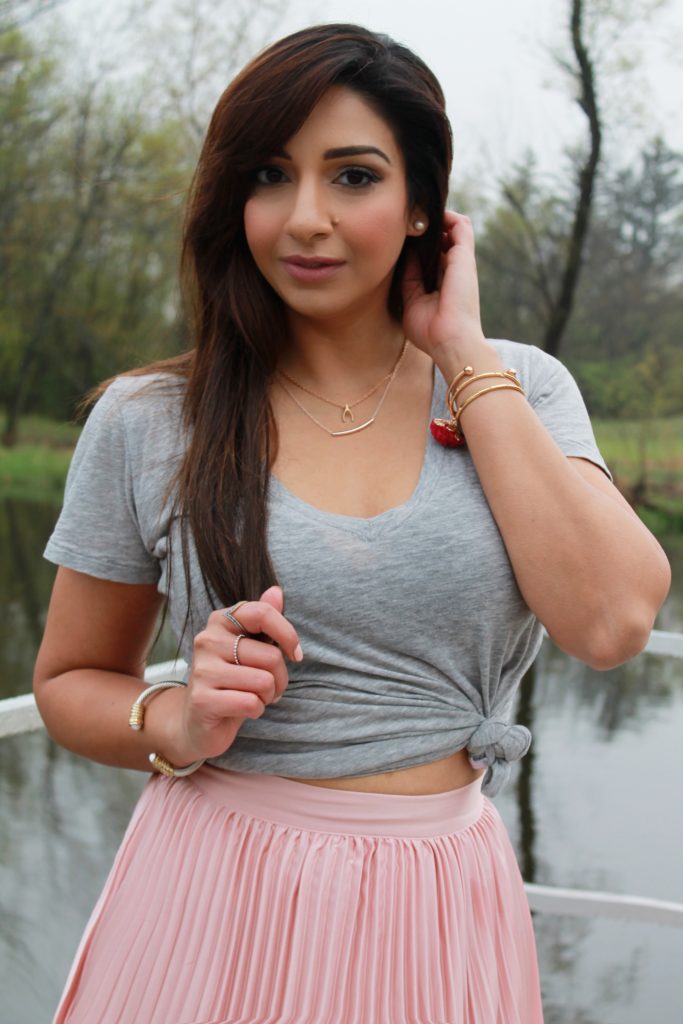 This look came about impromptu with me trying on this Silk Maxi that i was reserving for a more dressier occasion with the t-shirt that I literally selpt in. I think I own this Old Navy $5 tee shirt in virtually every hue. At that price, why Knot?
This photoshoot was done in Chicago when I was visiting my family for the weekend. While my lil bunnies ( my niece & nephew) were sleeping, me and my favorite photographer aka my baby sister went out to shoot this look at a little reserve that was adjoining a farm in Rolling Meadow in Illinois. The weather despite it being May was a bit chilly, but the wind was perfect to sway this beautiful skirt that I got at Akira.
Im so glad that I got to spend time with my beautiful family and especially this lil excursion with my sister on a crisp summer morning before I headed back to California. Till next time Chicago….