California towns like Pasadena and Calabasas are perfect for spending a lazy summer afternoon outside as there are plenty of little spots with wooden tables laid out under tree shades surrounded by Rose bushes. Order some cold lemonade, open a book, or just people watching can be just an exciting activity as any. Being the fashion-lover that I am,?I always like to dress up to compliment the scene surrounding me rather than wear something that will stand out like a sore thumb.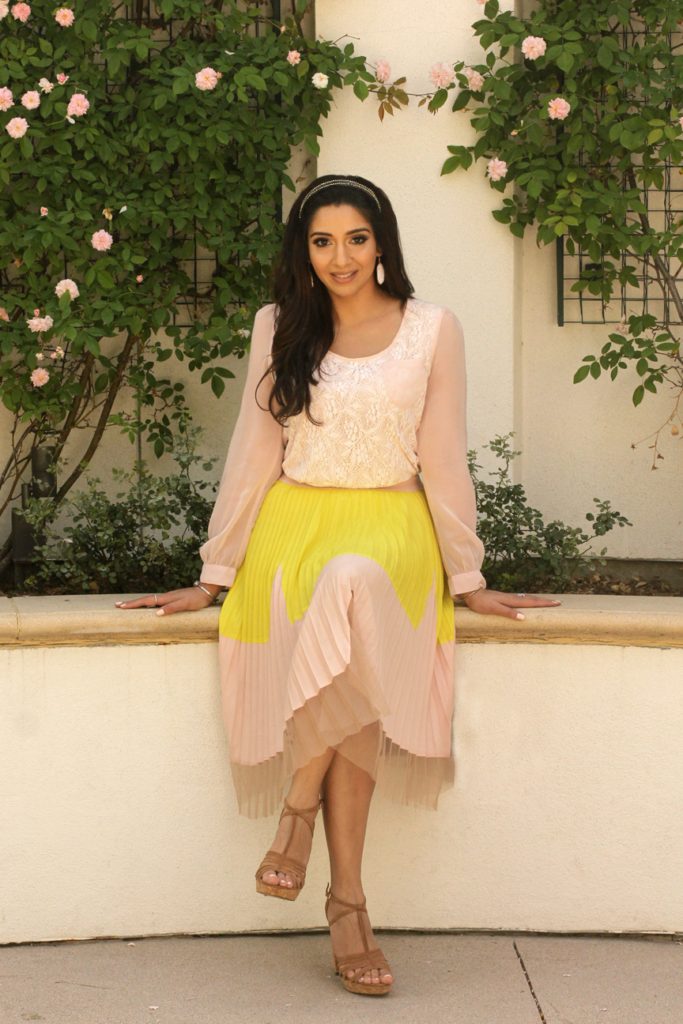 The choice for an afternoon like this is something semi-casual, flirty and hues that make you want to order dessert. I chose this pale pink shirt by Akira and the mid-length skirt by BCBG Generation that I found at my favorite Nordstorm Rack.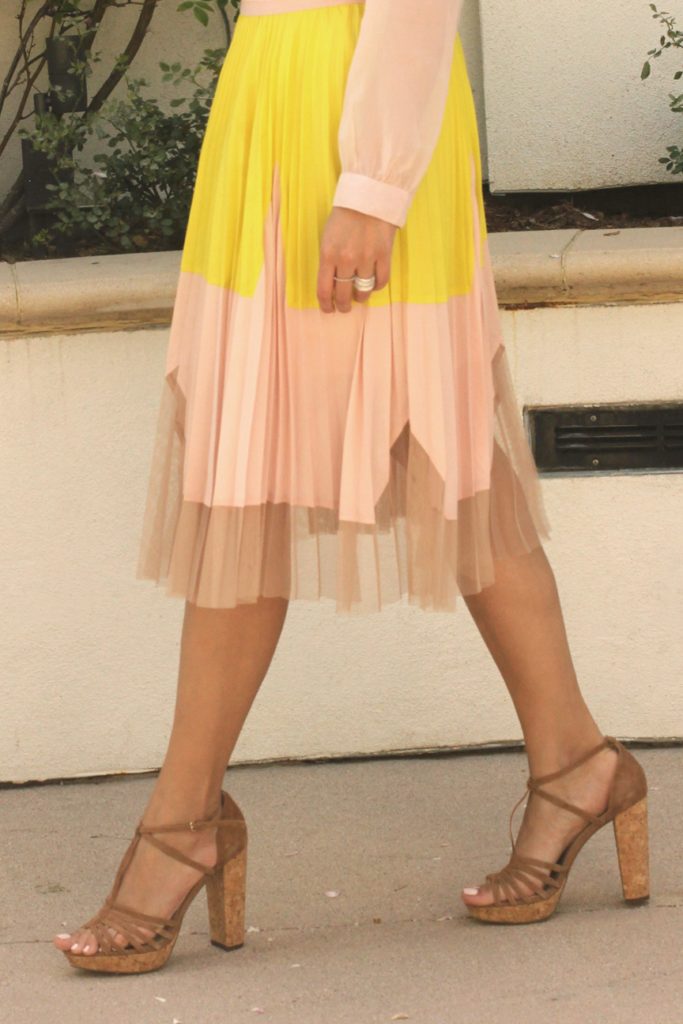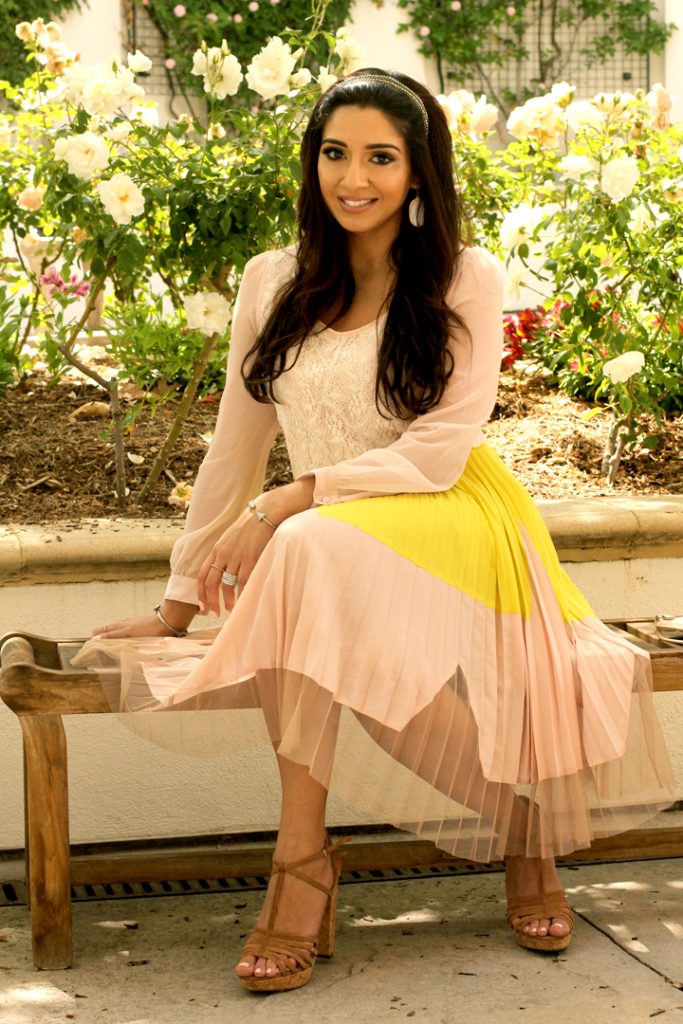 This was the perfect time to breakout my new jewelry from Rocksbox and I had to paid my white Kendra Scott Earrings and silver rings to complete the outfit. Use my code 'browngirlstylesxoxo' for ONE MONTH FREE at www.Rocksbox.com
Another purchase from Nordstorm Rack are these Charles David?cork platform heels that are definitely higher than what I should be wearing ( they make me 6'1″ in height) but they are extremely comfortable, plus nude strappy heels are always the way to go with Pastel outfits.