I havent seen a Tulle Skirt that I can walk away from ( I have, but its very hard). When I saw this one at my local Burlington Store, I knew this was going home with me. I love the textured Horizontal lines on it, which made it more whimsical and less like a 6 year old's Cinderella costume.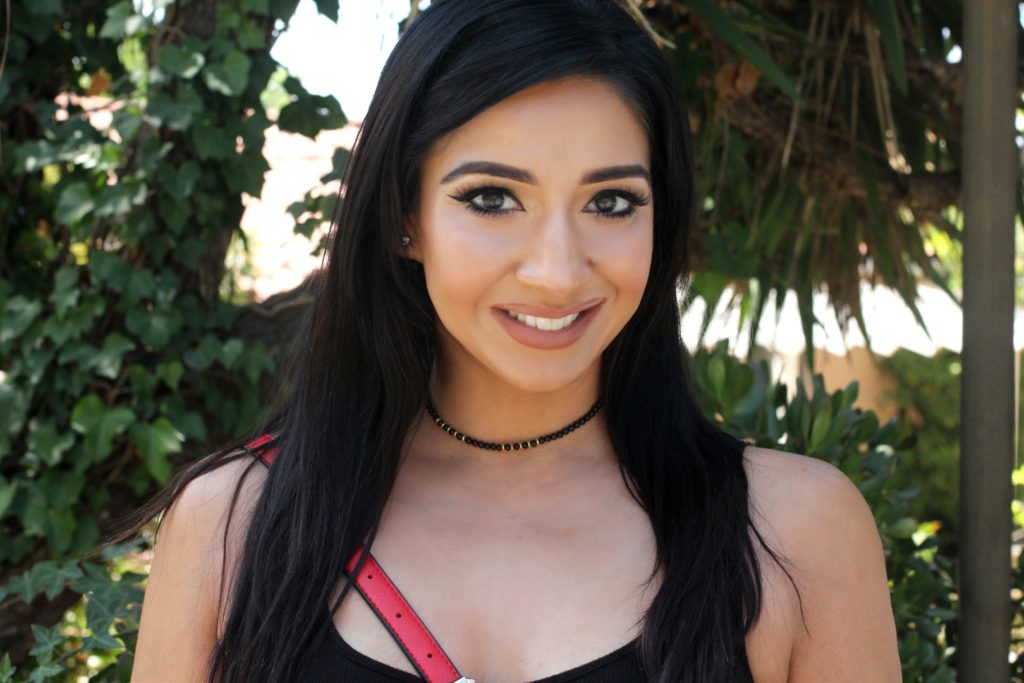 I knew I had to pair it with something basic as to keep the skirt the highlight of my outfit. So whats better than a basic tanktop! I got mine from H&M a while back and its perfect as a pajama top or like this with a floofy skirt ( I know floofy isn't a word, but its totally encapsulates the sentiment right?)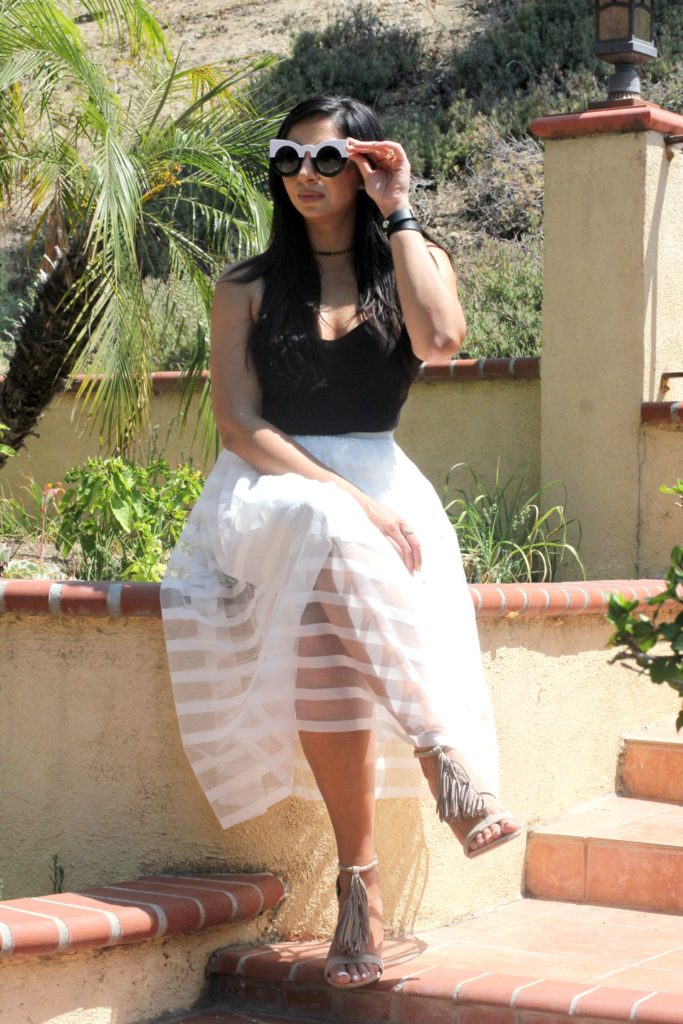 So with the structure of the outfit done, now came the moment for the accessories and aint that the fun part. I had my latest sunnies from Ditto.com, which are called "Wolves" by the brand ValleyEyeWear. Im loving how ive been getting introduced to these amazing brands for sunglasses through Ditto. If you dont know what Ditto is: Its a subscription for Sunglasses ( Netflix for Sunglasses; love their tag line). You can try it one month free with my code 'BrownGirlStyles'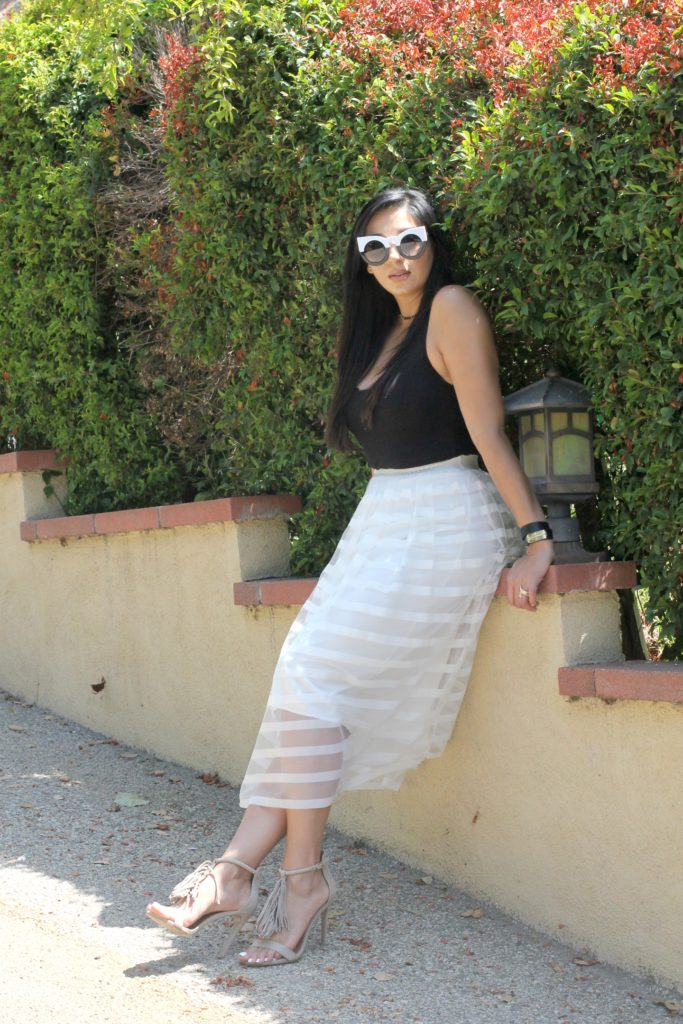 Another thing I had been dying to wear is this new choker from Ettika. I have worn velvet chokers recently, but I wanted to try this beaded one. and what a difference, it actually elevates the look to more elegant than just "Mod". Ettika has a ton on their website, so check them out!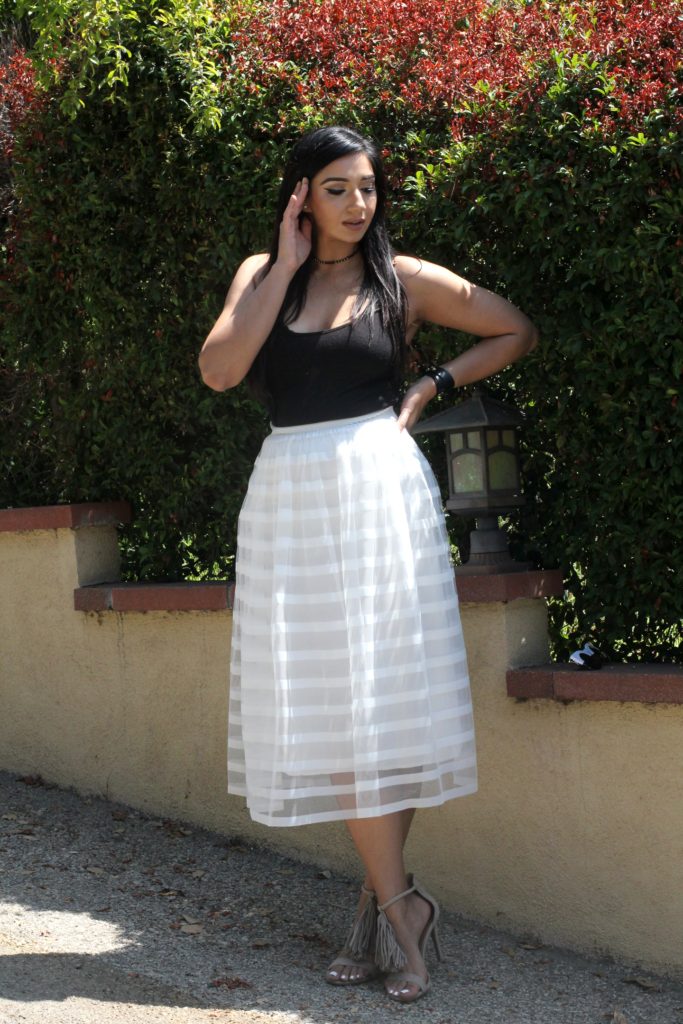 Lastly, my fringe shoes are from my favorite "I want everything from here" store : TARGET ! It was a perfect paring with the fringe bag that I snagged for $19.99 at Ross !