Celebrating Eid with the fanciest of clothes, new shoes and getting all glammed-up at the crack of dawn has been one of my happiest memories growing up in Lahore. Me, my sister and my mom would prepare weeks in advance on what we'd like to wear and how to attain the matching accessories. (no surprise why I love fashion so much now). Even though the fasting for Ramadan and other religious obligations are not observed by me anymore, I still hold on to the spirit of Eid, the spirit of festivity & celebration.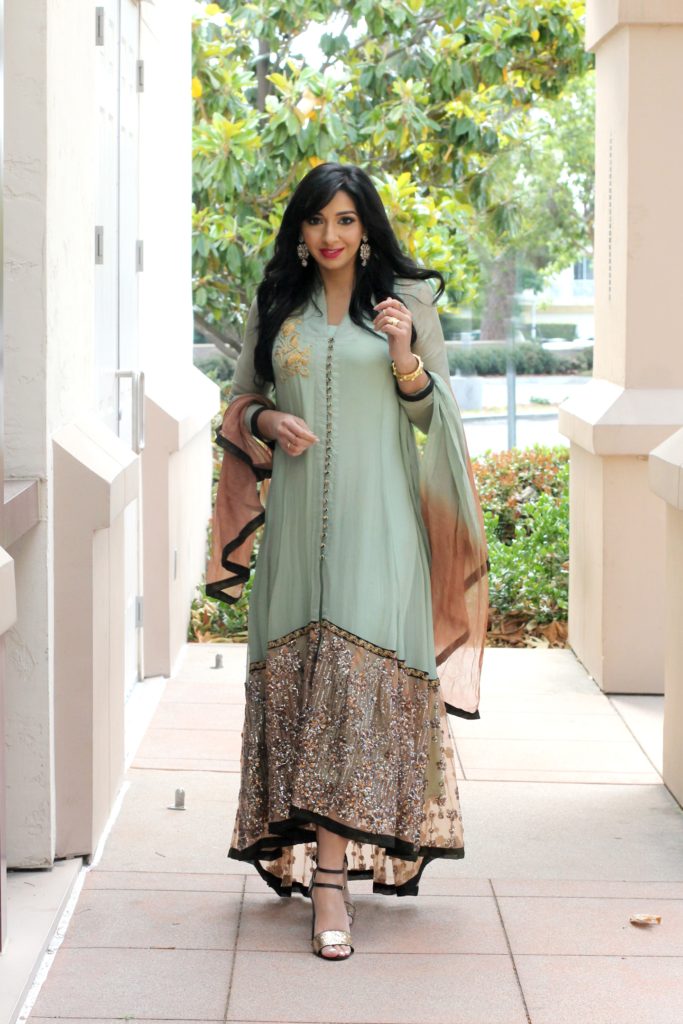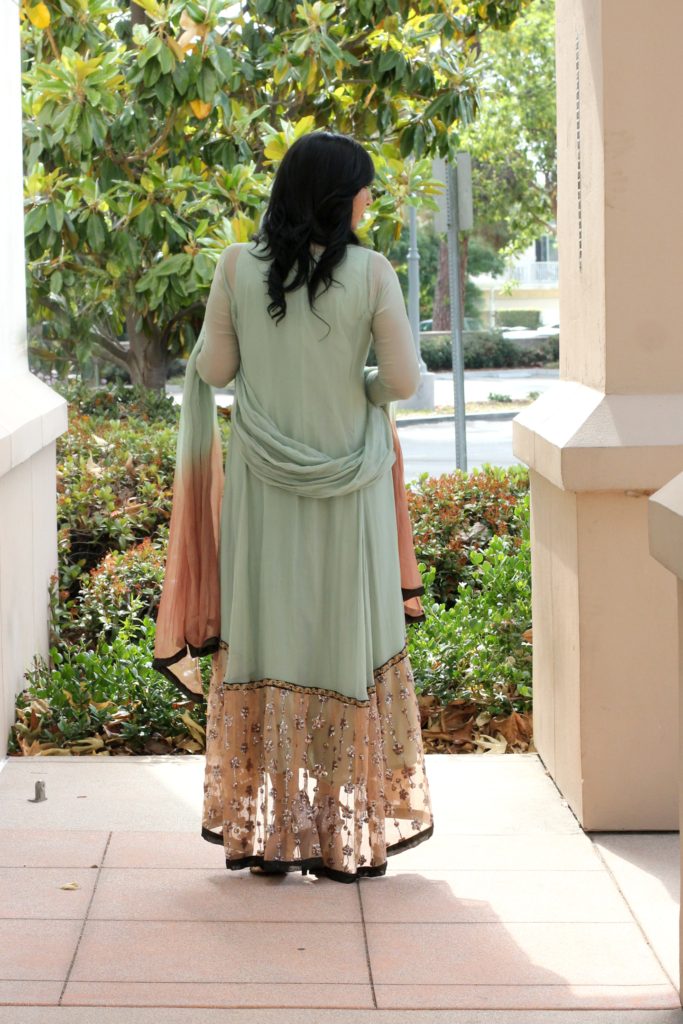 Since this Eid falls in the middle of Summer, I picked out this amazing dress from Yoomnas Botique, which is located in Naperville IL. Close to Chicago which is my hometown. The dress is by Umsha by Uzma Baber. The light airy color with the softest chiffon makes the perfect dress for hot summer days. The fit is relaxed and ideal?for all day wear. My favorite part is the bottom of the dress, which is adorned with the most delicate embroidery in gold and silver, all bordered with some black silk piping.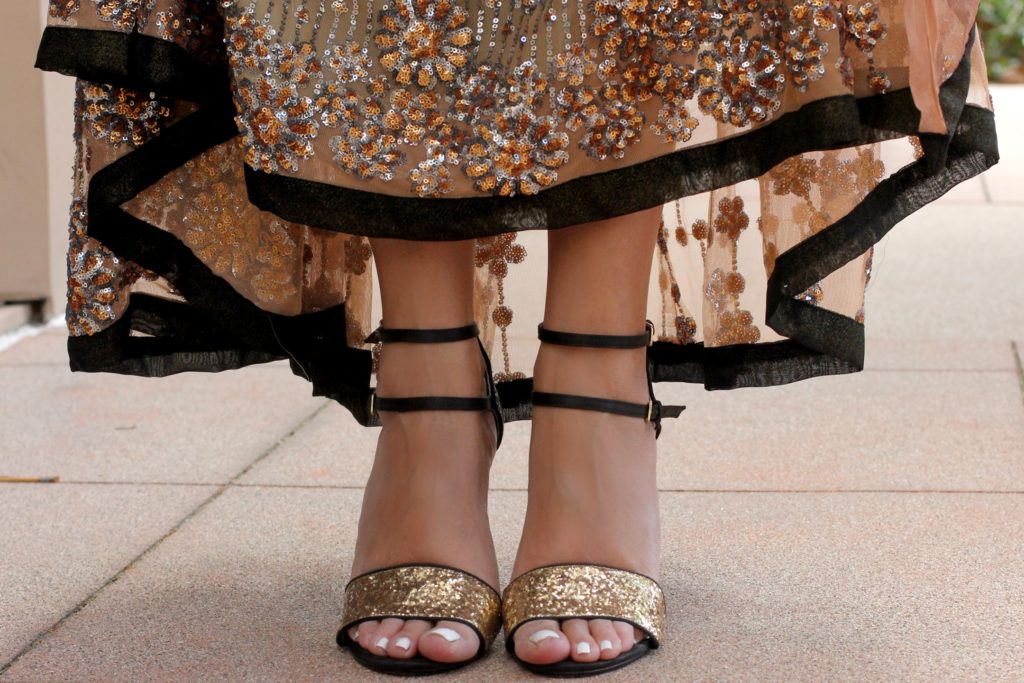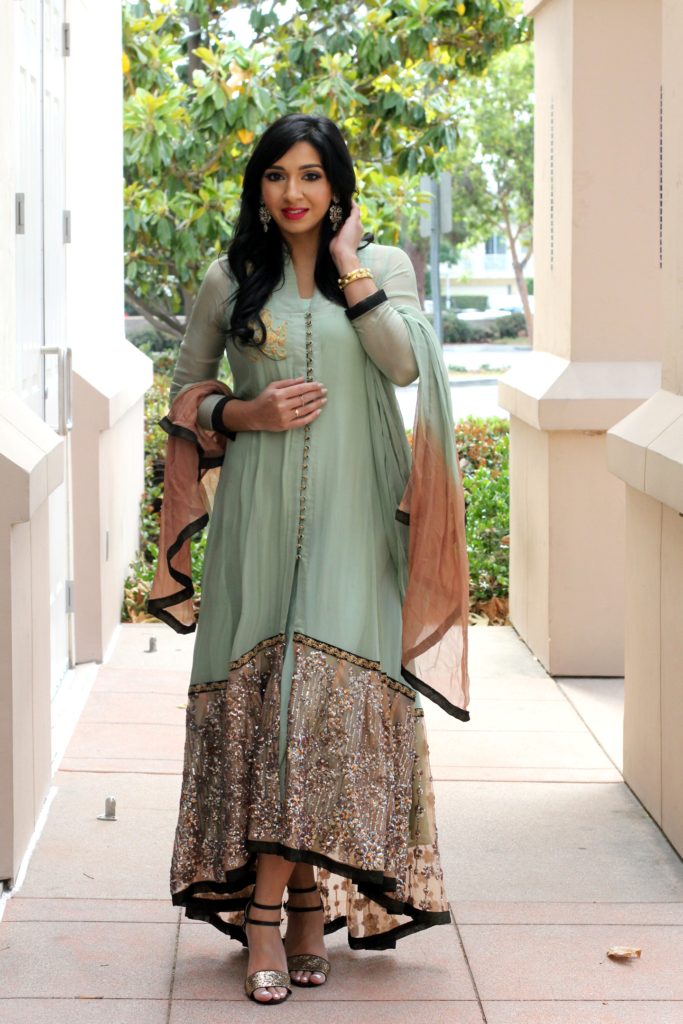 Its always a bit of a struggle to find the perfect shoes to compliment such heavily glammed Pakistani style joras. Luckily I found these amazing one at DSW. Glittery with Black details. Couldnt have asked for better ones to go with this dress.
I kept the jewelry a mixture of silver and gold as well to reflect the metallic work of the dress.
To my Muslim friends & followers : Hope you all have a beautiful, happy Eid with your families !