Shaadi. Wedding. Nikkah. Nuptials. Vevaah. Call it by any name, the official coupling ceremony is a a reason to celebrate the two people who are choosing to be partners forever. In the South Asian cultures, we celebrate and we celebrate BIG. That means extravagance and opulence in every aspect of the celebration. In typical Pakistani culture, the official celebration is usually spread out over 3 days.
Mehndi – The big dance party to get it all started.
Barat – The papers are signed. Nobody can back out anymore.
Walima – The groom shows off his new bride. The bride shows off her changed facebook relationship status.
Jokes aside. My first cousin was getting hitched and I was super excited to go back to my hometown of Milwaukee to take part in the 3 days of festivities. The first line of action was getting the attire ready. I had already figured out the Barat and Walima dresses, but the big party outfit was still up in the air. Two months prior to the wedding I had stumbled upon this black silk skirt while shopping at a vintage shop in North Hollywood. With no tag, no label, the 100% silk material in that rich raven color called out to me, and when I tried it on, the fate was sealed. It was coming with home with me. The shape and the volume was perfect for a Lehnga. What about the Choli though? After much exhausted search online and in Artesia ( LA's prime Desi spot) I picked out a fabric and gave it to the tailor to be stitched to my specs. The time to get it back was 4 weeks. There I was sitting all satisfied all that exhaustive effort that I picked the fun outfits, but as Murphy's law goes : whatever can go wrong will go wrong. My tailor announced 3 days prior to my flight home that they couldnt make it work because the cloth apparently had too many sequins to be stitched. WHAAT? is there a thing as too many sequins for a pakistani jora? Apparently YES.
So me in a state of panic, called my 'mama'. Right after calming me down (took about 15 mins) she went to work giving me options of what can be done. She can find a tailor in Milwaukee or she can help me look at someplace new. At this point my sister joins the conversation through our daily Facetime routine ( Thankyou Apple ) and my favorite ladies came up with a genius plan to save this frazzled girl. They showed me a favorite dress of my sister's that can be altered to make it into a Choli. ?SCORE ! Within two days my mom had cut up my sister's dress ( Thankyou Sana for the sacrifice – ill buy you a donut) they had crafted a choli for me which went perfectly with the black skirt/Lehnga. Heres some pictures of my fabulous DIY results :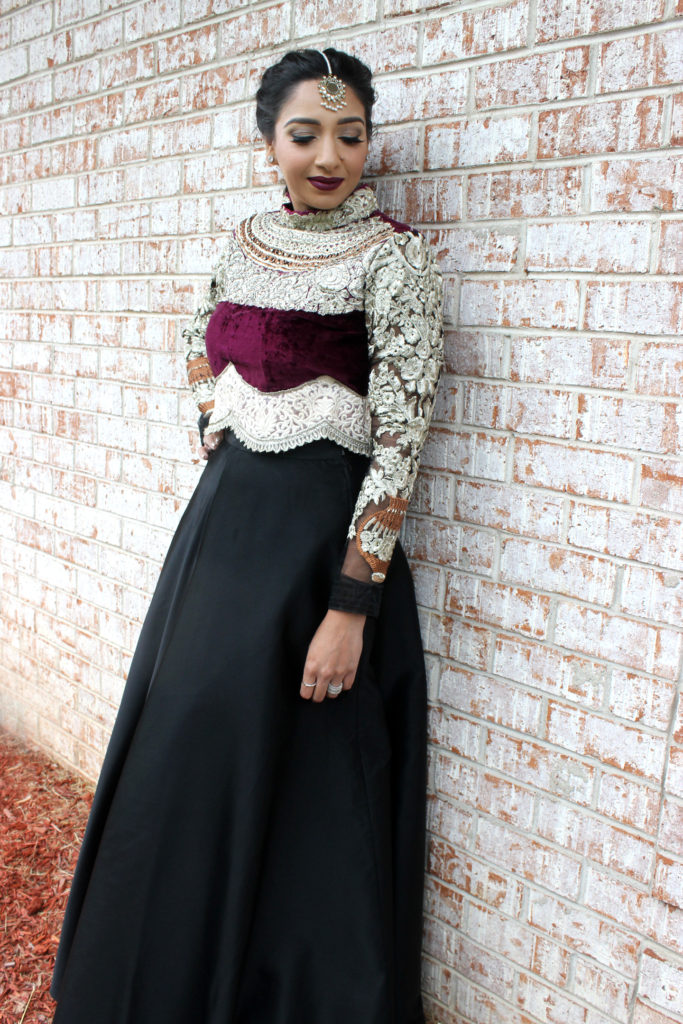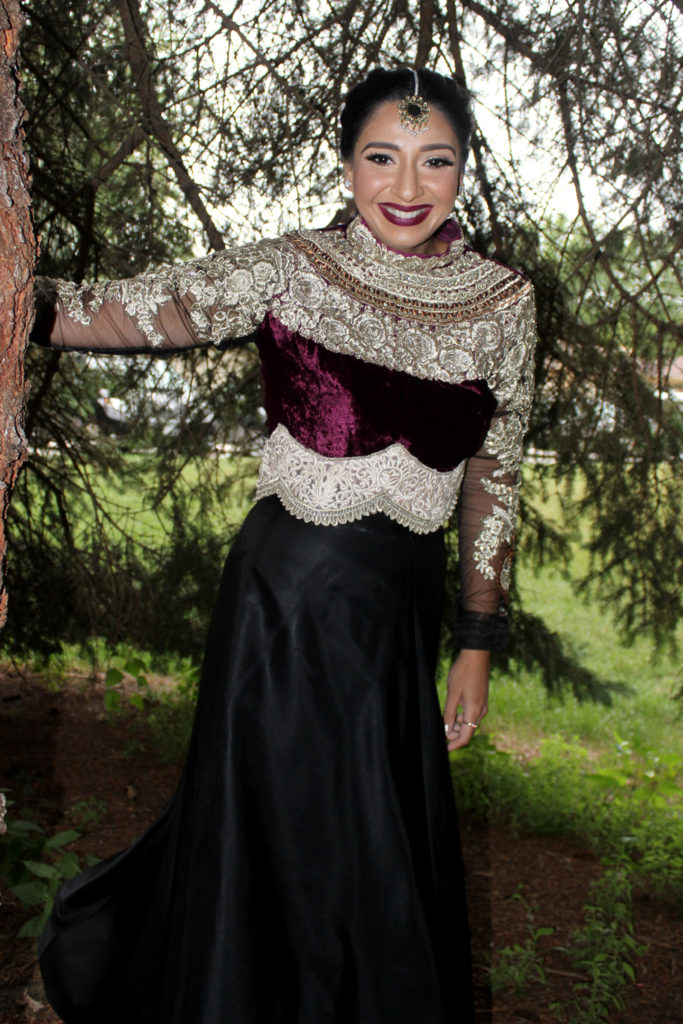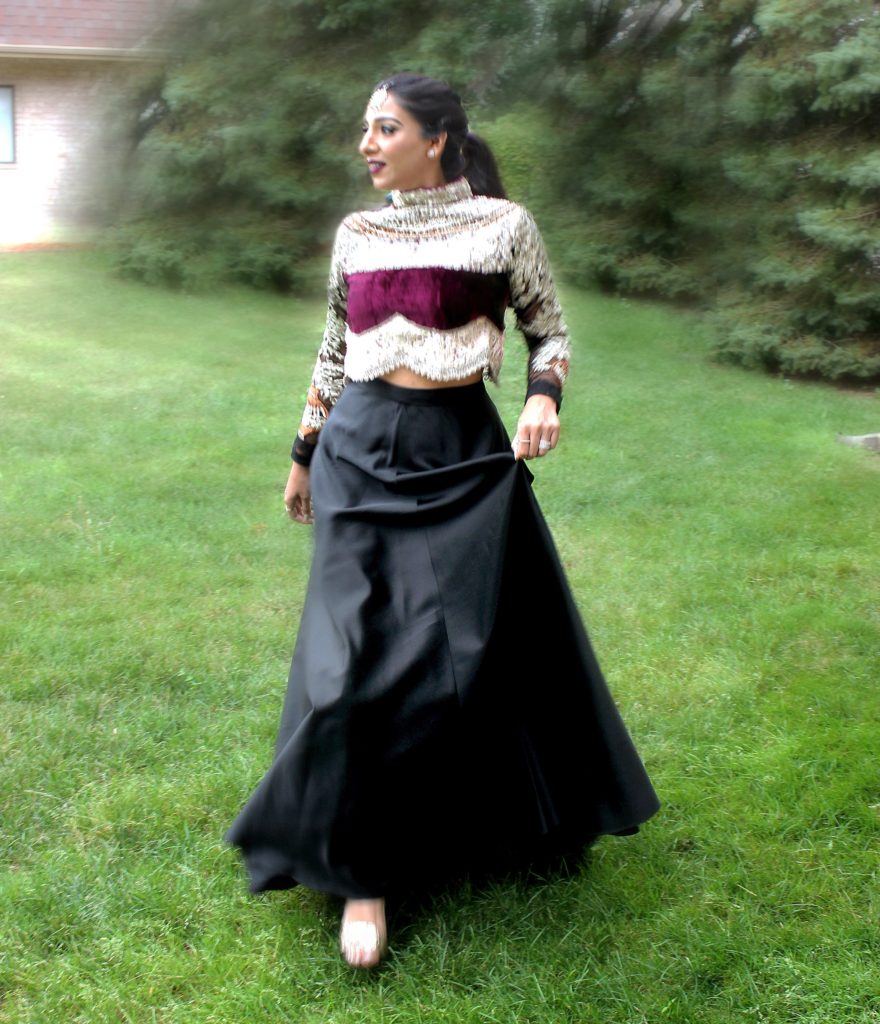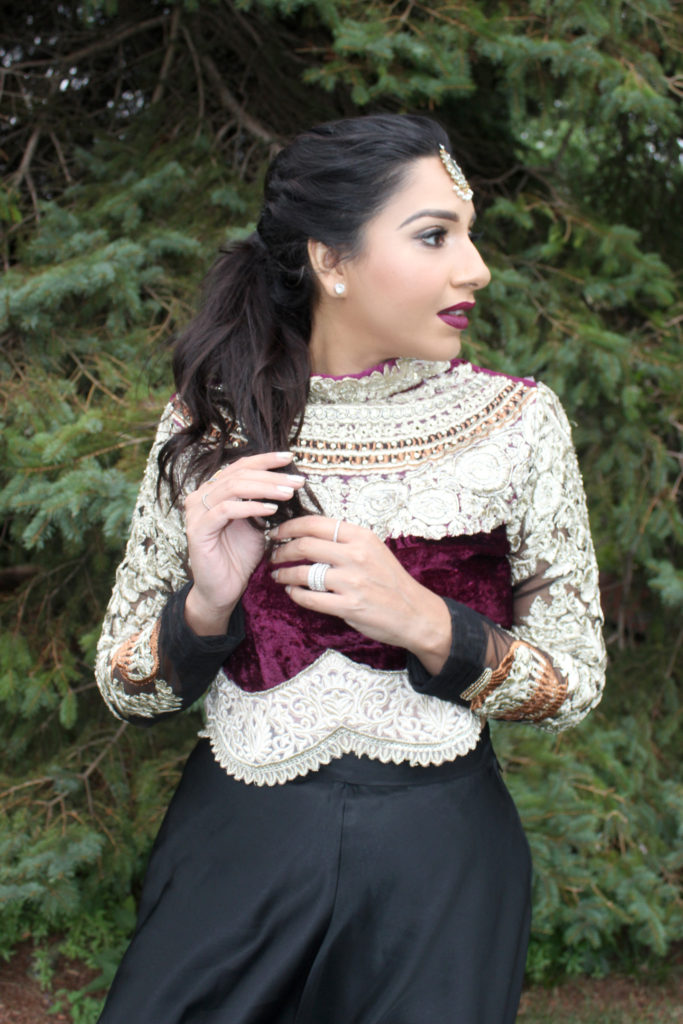 Since the Choli was super heavy with the pale gold and silver embroidery, I opted to keep the jewelry very light. Just a silver Teeka, stuf earrings and a couple of rings.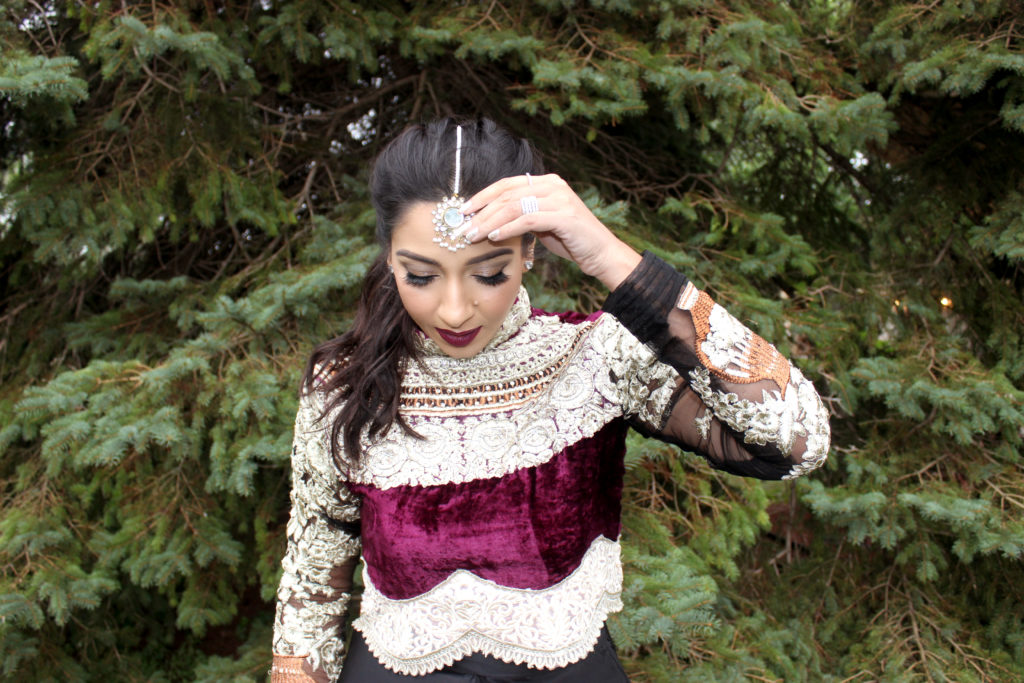 All the above pictures were taken by my sweet sweet sister, whos not only generous with her clothes, but an exceptional photographer too !
The pictures below are from the wedding photographer taken at the event itself.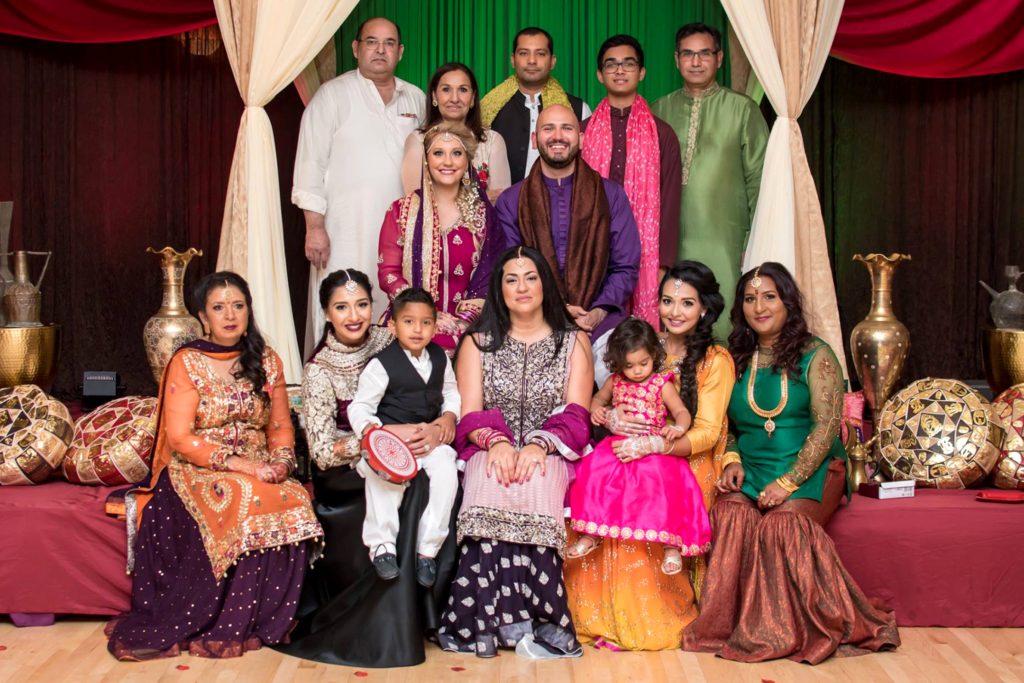 Last but not the least, my beautiful mama who made this dress happen ! LOVE you !