No praise sang is enough for Maxi Dresses. Some version of this garment has been a part of every culture from Asian Kimonos to Middle Eastern Firag Purtug to South Asian Kameez. Like any other style of clothing, there has been multiple variations of the Maxi dress as well : Body-Con tight made famous by the likes of KimmyK or long and loose with a slit like this from one from Zaful :
Apart from the amazing graphic print, what I love the best is the price on this – currently on sale for ONLY $13.99 – Click the link HERE?to find and order this Deal of the Summer ! I literally wore this ALL day in 85 degree LA heat and it proved again that you dont have to always be half naked to beat the summer heat.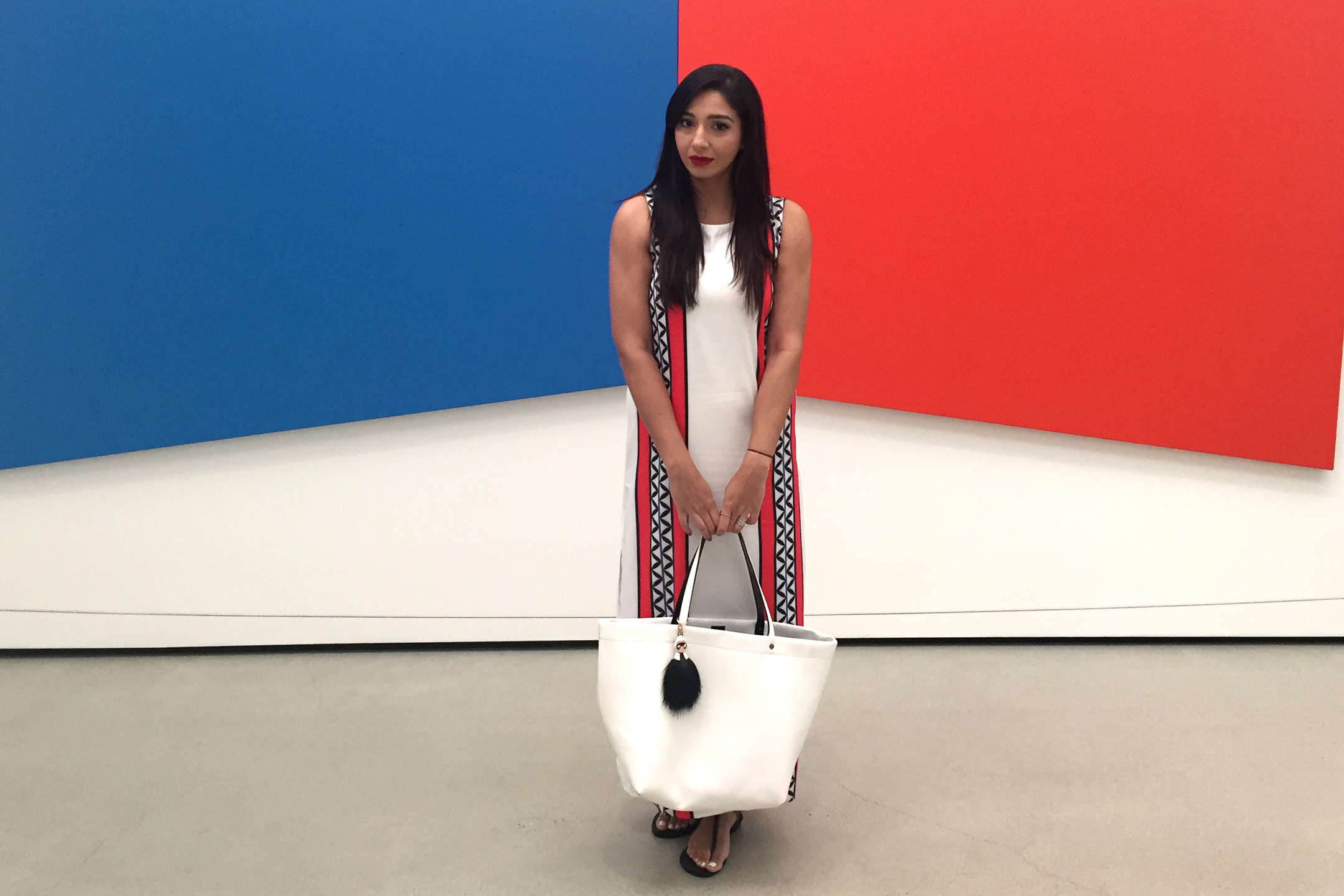 I paired this casual yet chic dress with my T-Strap flats and a Big White bag that I snagged at tjMaxx ! – A swipe of red lippie and I was All set for the day.
Thats definitely one version thats most popular in summer – Long sleeveless maxi with a Slit. The only version also from ZAFUL is this Full-Sleeve, full length Maxi Dress thats perfect for my more conservative yet fashion conscious ladies. Find it?HERE !
I wore this dress to a Brunch out in Chicago at the amazing 3Arts cafe with my lovely sister, my sweet nephew & niece and my mom. I kept the other accessories and makeup pretty natural and neutral to let this amazing dress take precedence.