Every fashion girl I know owns a sexy leather jacket (or four) with variations with textures, zippers placements and fit. One caveat: they are most probably black and hardly distinguishable from one to the next. I wanted to shake things in my own closet so I opted for this cooler-than-cool grey-blue leather jacket from Zaful with colorful embroidered details on the lapel and sleeves, strategic zippers and a great fit overall.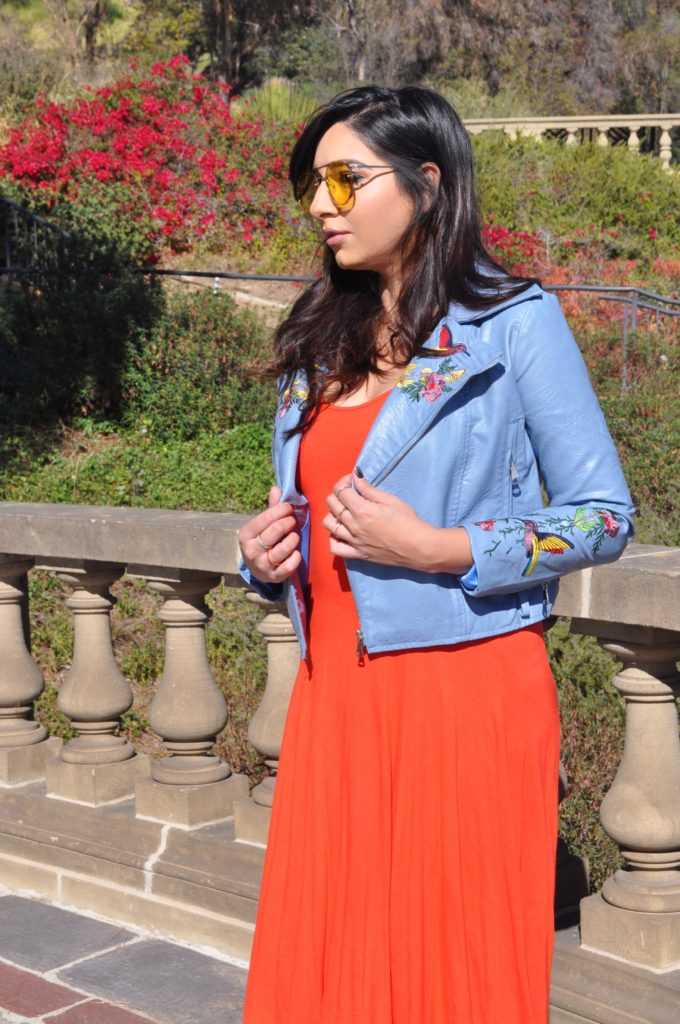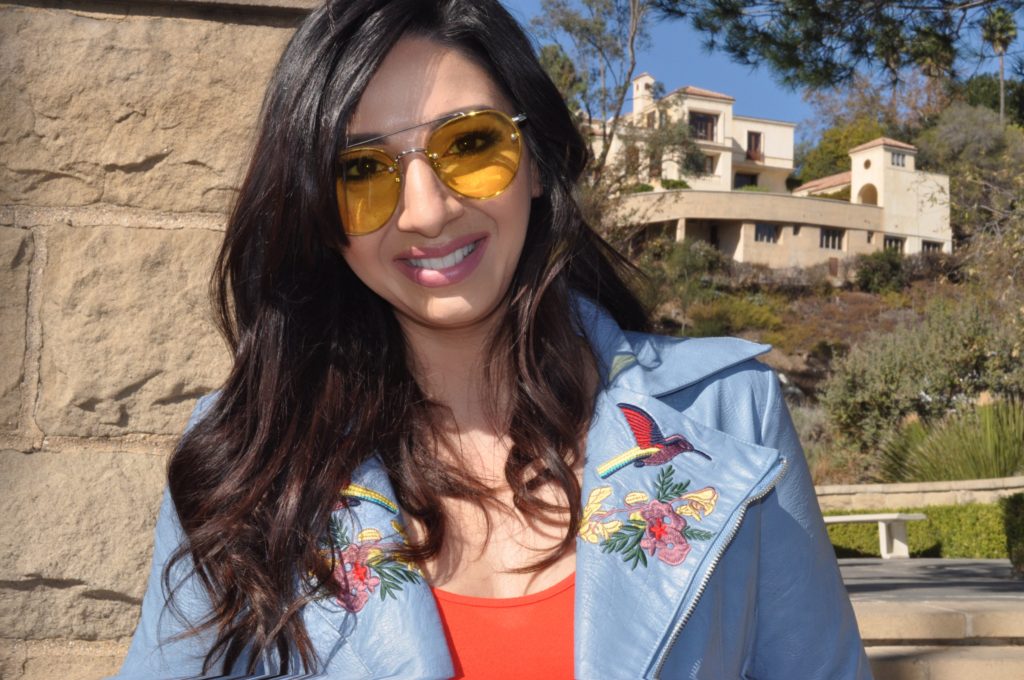 Lucky to be living in California where the winters arrive in a very subtle and non-threatening way, I decided to pair my cool jacket with a basic yet chic bright tomato colored dress from OldNavy. This ensemble had the makings of a climate versatile look. Pair it with cool wedges, chunky heels for a spring outfit or put black Opaque tights and add a scarf to take it a winter look. All in all, this chic Jacket like any other leather jacket can be worn in multiple ways all year around.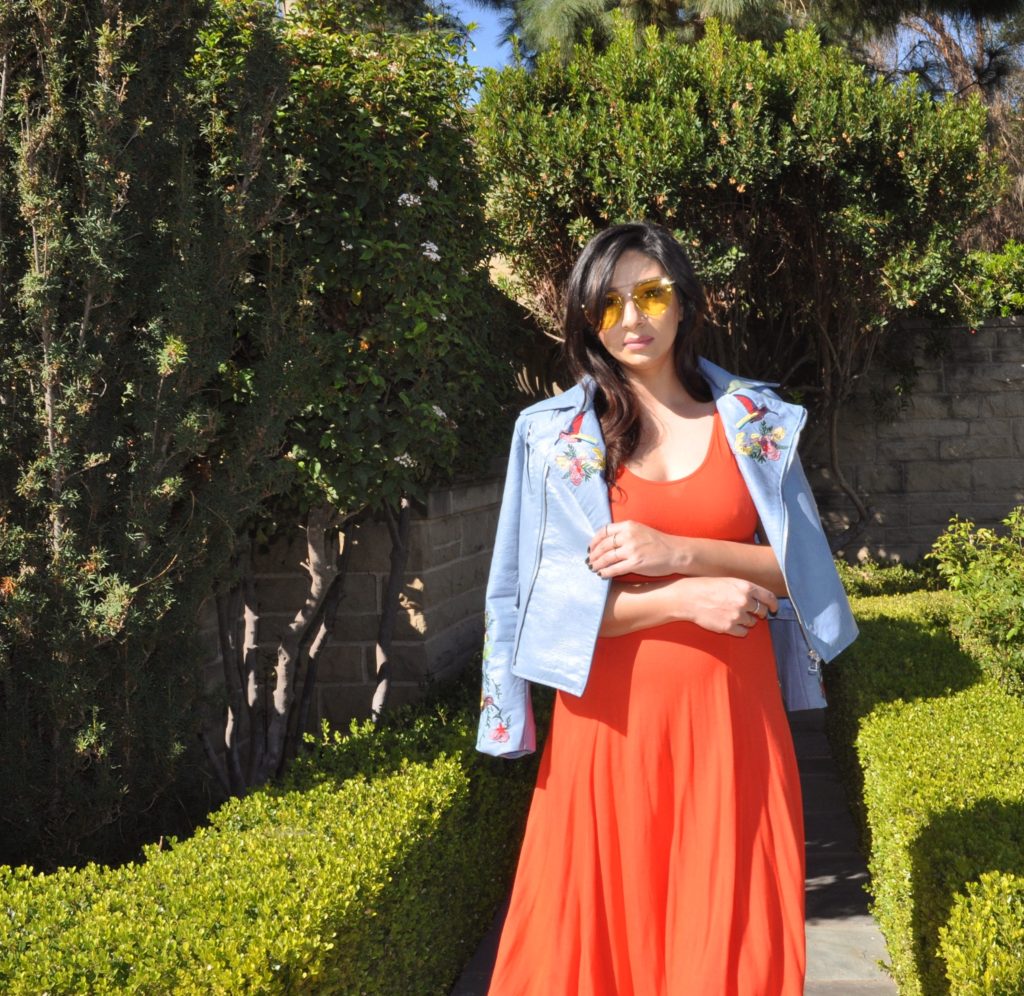 I would definitely consider this one of the must-haves for winter this season. However adding these fashion items to your closet requires more thought than adding a basic. But Zaful makes it SO easy with their incredible prices and high quality. This Leather Jacket by Zaful is now less than $42 ! What a deal !