Velvet is having a moment, and for good reason; this fabric screams luxury and indulgence. Ive always been a fan of Velvet in its many forms colors and textures. From crushed velvet to laser-cut brocade style ones.Growing up in Pakistan we could buy yards and yards of Velvet and then design our own outfits, which an expert tailor would bring to life within a matter of a few days. As the revival of Velvet is in effect, this beautiful fabric can be seen from clothing to shoes to other accessories. Easing my way into this, I tried it with a sexy Red Velvet Blazer from Shein.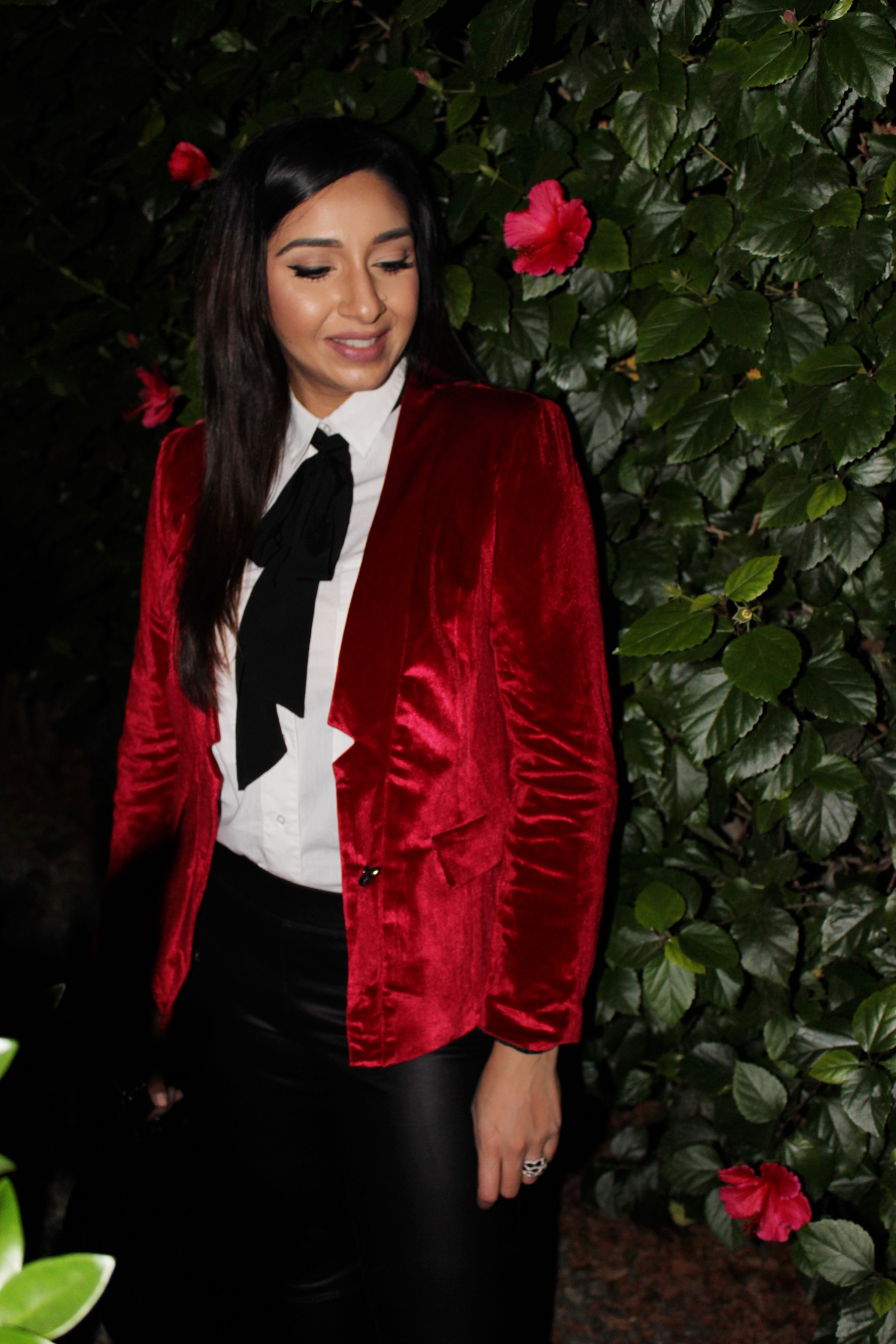 Even though this Blazer can serve as a perfect accessory to a sleek summer dress or a tee and jeans, I wanted to try it with another trend, which is the neck tie. So I used a old fabric belt and tried it with my basic white button down. I chose my Express faux leather pants to complete the look. Comfortable yet Trendy.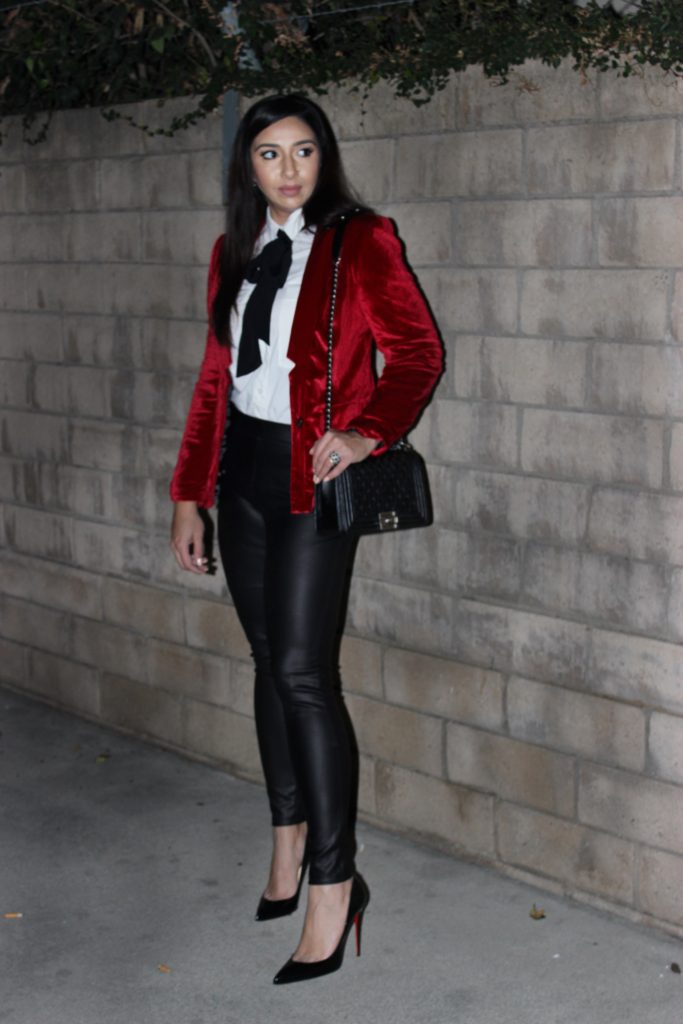 For the Makeup, I wanted to keep it sleek to showcase the fabulous Red Velvet Blazer by Shein – so I opted for sleek straight hair and a winged liner to keep the look non fussy and modern.