The stunning California landscape is the one that inspires you to wake up from that Netflix coma and get moving! Theres Hiking and Biking trails everywhere. Im lucky to be central to the city with Hollywood's famous Runyon Canyon Park?only a few mins from me. However my favorite place to go on the weekend morning is the Malibu State Park and find new hiking trails there. Theres no time limitation…a 25 min hike before a healthy lunch or a 5 hour can all be accommodated, it all depends on your plans, weather or your motivation.
A great motivation tactic for me is to get myself into some new chic activewear to get up and movin (Honestly it has a success rate of 99.99%). I got my hands on this very trendy Active wear from RoseWholeSale?recently and I was actually looking forward to the upcoming weekend to plan a hike in the hills, just so I can try out my new gear!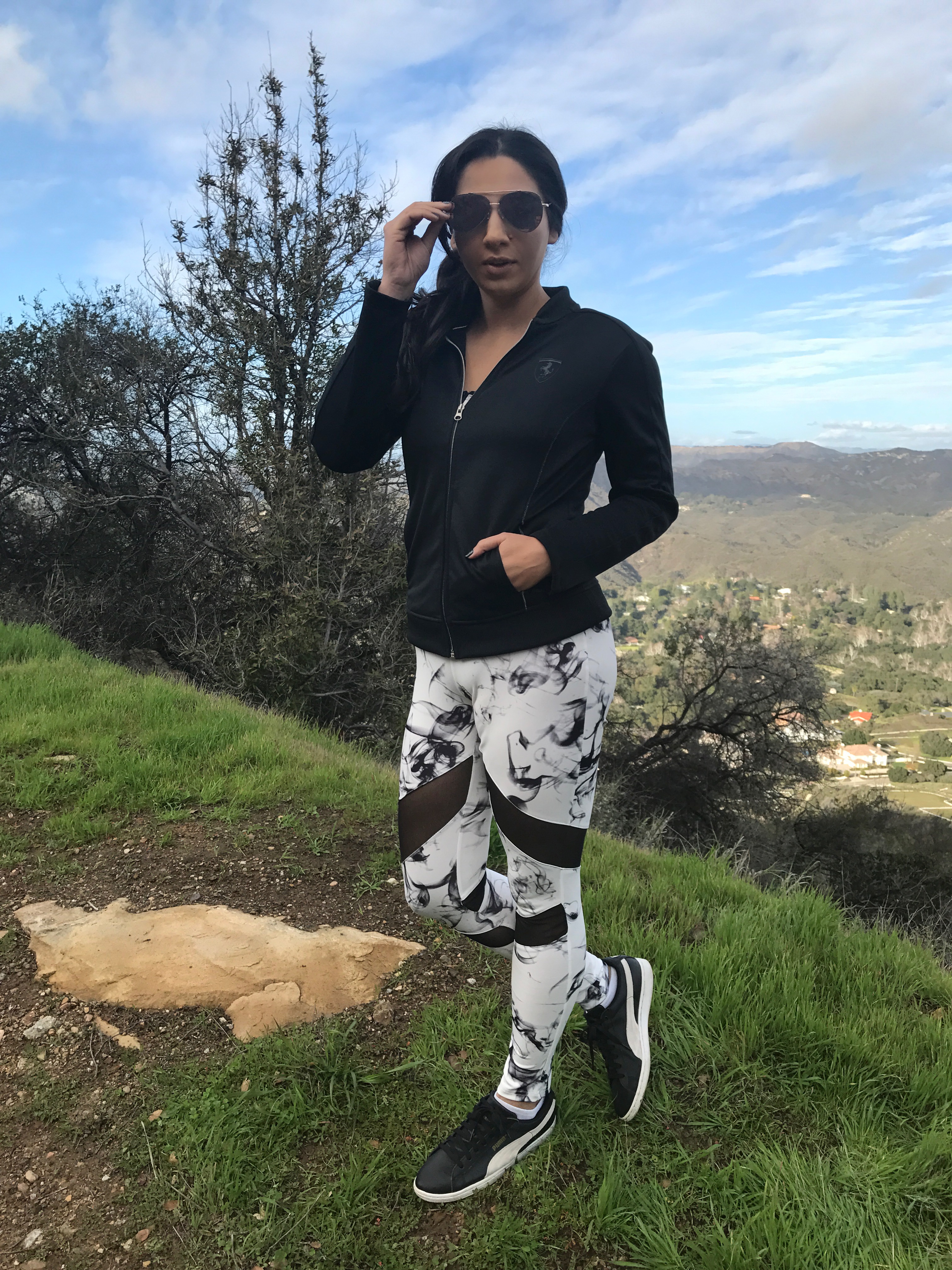 The Marble Print for the Yoga pants and the matching Sports Bra is right on trend. The mesh details provide a great way to elongate the legs and get out of the boring all black ensemble that LuluLemon had us all hooked on for ages.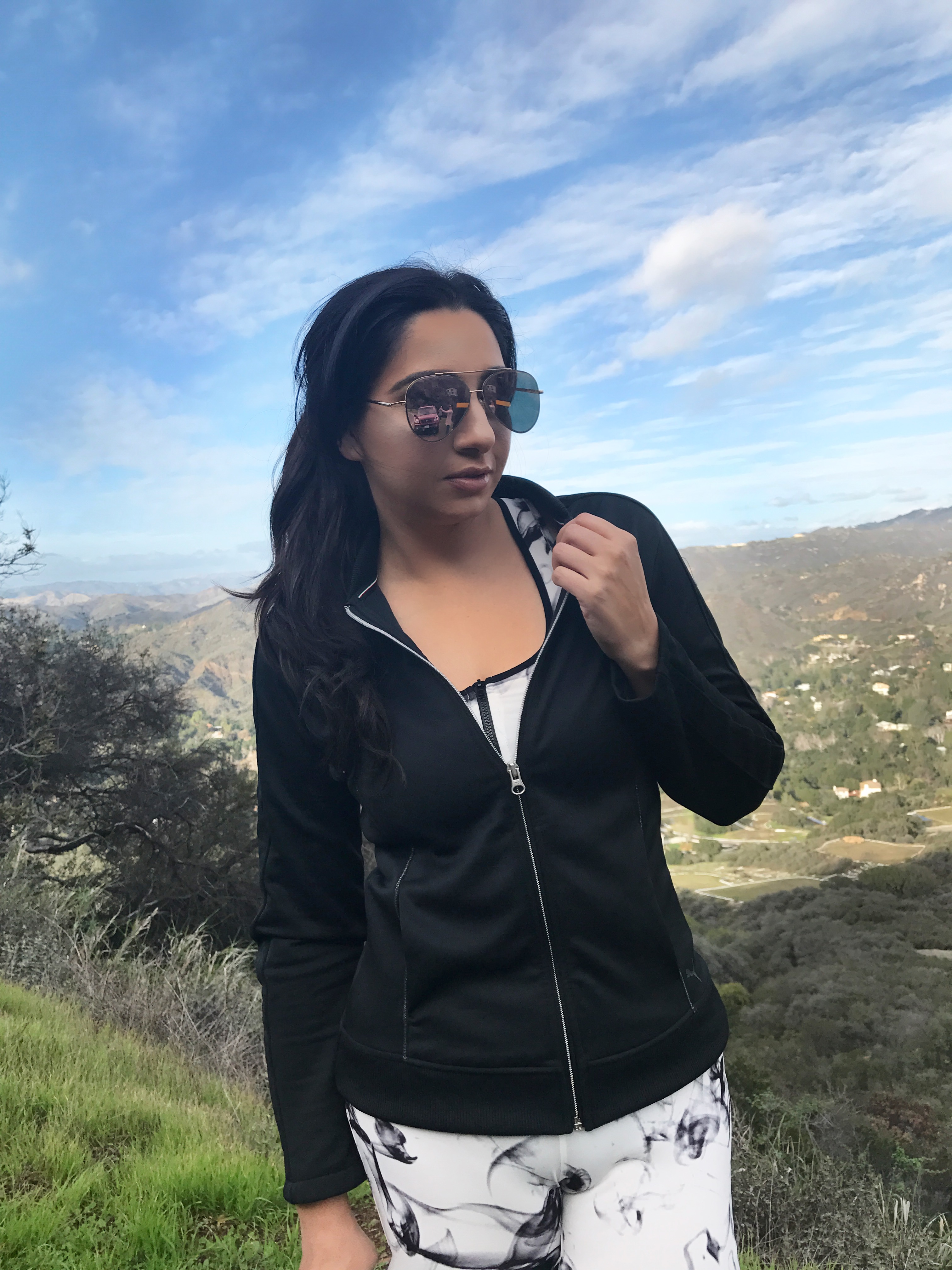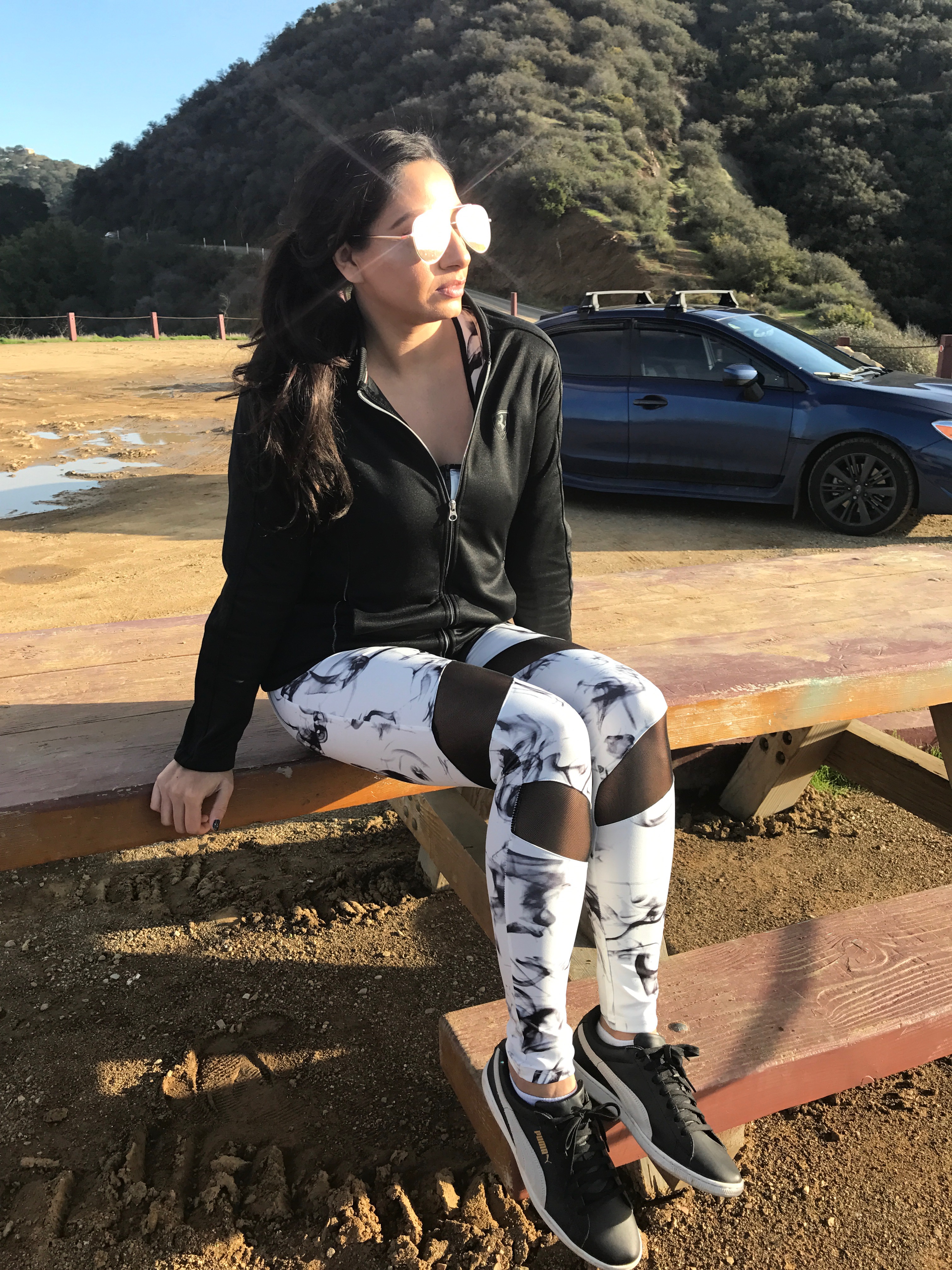 Although not the typical hiking footwear, but these Puma sneakers have been a loyal pair that I have dragged through the mud for a couple of years now, yet they still maintain their shape and comfort.