How to add a little pizzaz to a daytime outfit? Well choose a bright color, add some textured fabric, spice it up with some interesting detail. If you add all of them, you have a winning combination for an outfit that will be anything but boring. When I recently planned a trip with my famiy to go to the Neon District in the city of Norfolk in Virginia, I decided to absolutely go for a BOLD outfit to match my surroundings.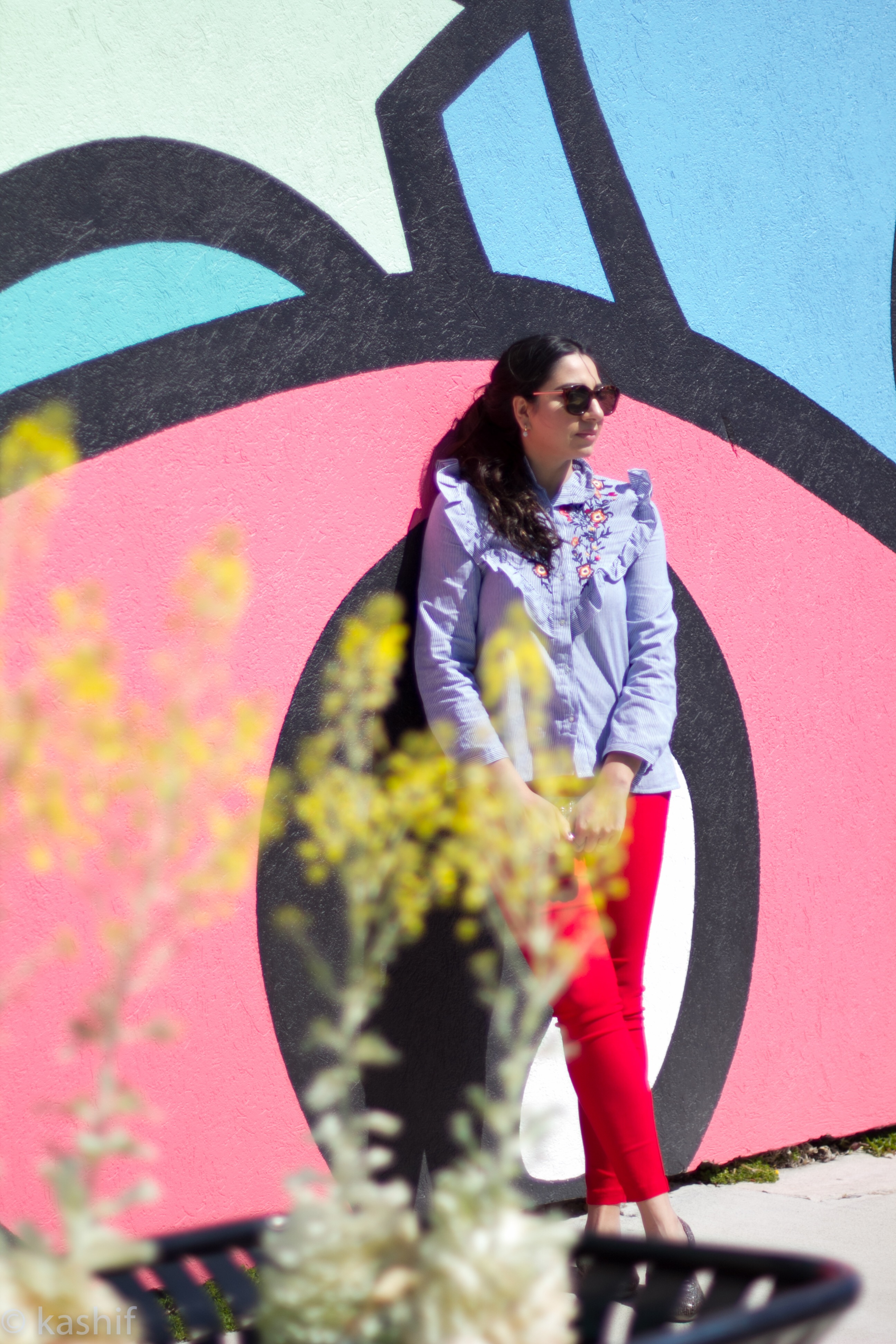 Im an absolute Art lover and this small part of town was named Neon District appropriately because the walls, and outdoor benches were all decorated with stunning graphic artwork. Im glad I paired with Fire Engine Red Pants with a very cool Cotton Embroidered Blouse by Romwe !
I loved my blouse from Romwe because the embroidery adds the texture and color to an otherwise classic seersucker shirt. Especially being in a historic state like Virginia, and the area like the Neon District, the clothing with interesting details seemed appropriate to say the least. Since the blouse had a high collar, I opted for my hair up to keep the focus on the blouse.
More than anything, I was happy to have my very beautiful and stylish sister there with me to add to the boldness!