Summer is being enjoyed by all West-Coasters, and Los Angeles has had its share of sunny days sandwiched between some cozy weather. This is the perfect time to really embrace the quintessential summer wardrobe with light neutrals and lots of white in the styling to keep looking cool & chic and fuss-free as the weather intends us to.
I was recently gifted a stunningly gorgeous JORD watch. If you havent checked them out, this is the perfect time to do so as they are hosting a contest for a giveaway and you can enter it HERE. You can checkout their entire line of Unique Wood Watches at their?website.
All i have owned in the past are metal watches, which as you know can get super hot in the summer, and leather ofcourse makes your wrist sweaty & itchy, so this new Wood Watch is the perfect solution, plus it looks pretty freakin cool and is always a conversation starter as I constantly gets compliments on it.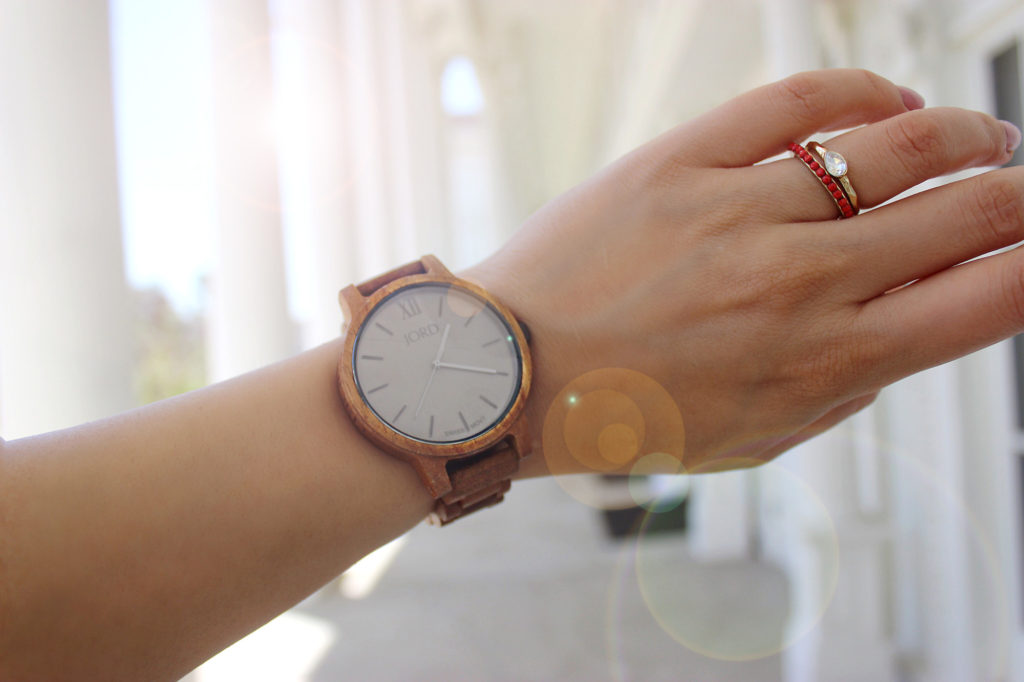 Since I had the perfect accessory, it was pretty easy to pick out the outfit to build around it. I knew I wanted to try out my ew Tobi high waisted pants. They are the perfect summer pastel, nudish (if thats not a word, it should be) and the silhouette is so on trend : High Waisted, but still with a little flair so its not a 90s mom look.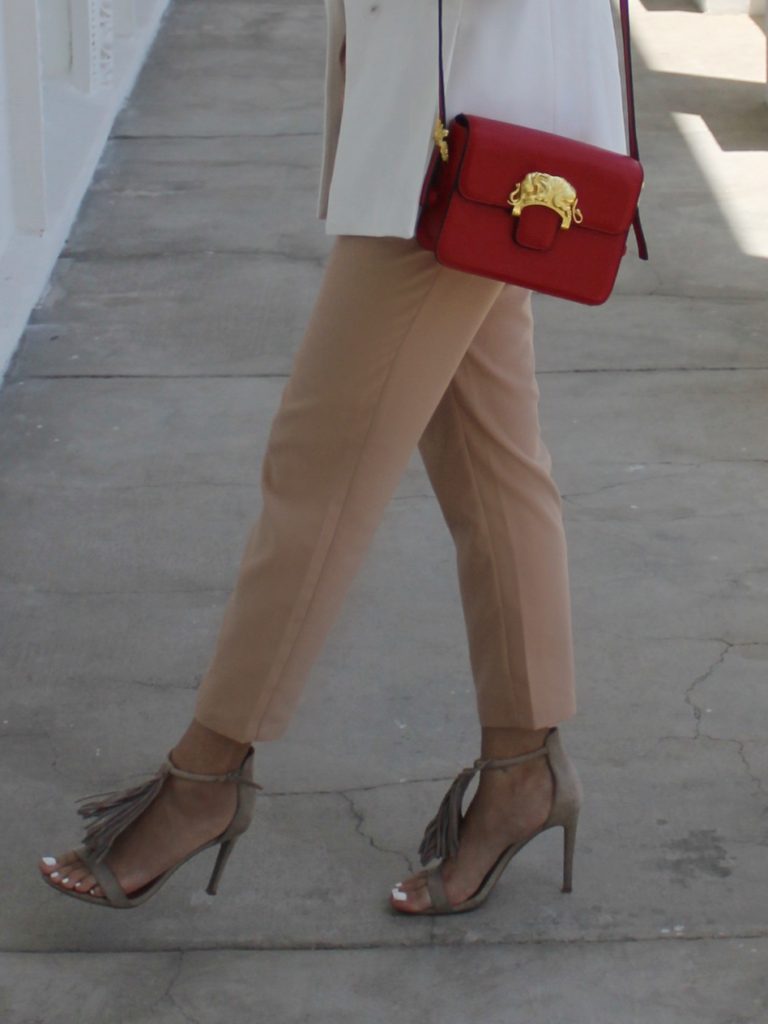 Since I wanted to incorporate summer into the wardrobe, I went with a stark white vest by ZARA and a white silk tanktop underneath. Plus I paired it with my nude tasseled heels by Target that Ive had since last season. The whole look came together when I decided to add a pop of color to bring some extra points to the whole outfit. I went with a Red Shoulder Bag by Yoins. Unfortunately, my style is sold out, but check out their other bags here. They have an amazing collection for unbelievable prices.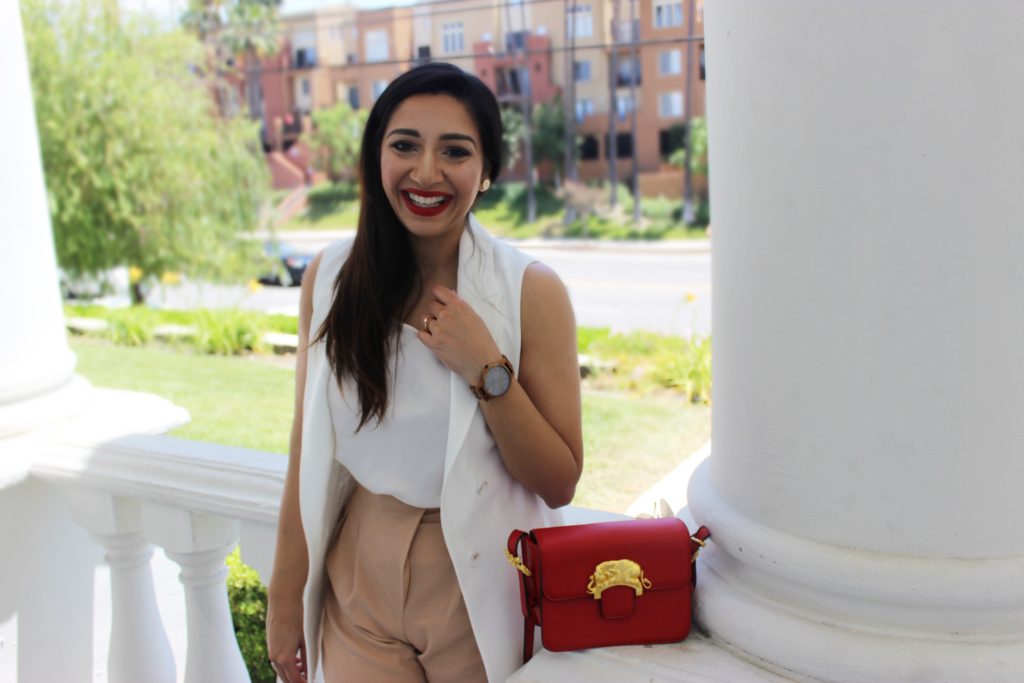 Again, I wanted to share the links to the Contest by JORD WATCHES !
CLICK HERE TO ENTER THE CONTEST !