Ive always been a ?I don?t know about the Kimono? Kinna girl. It always looked good on other girls, but I didn?t think I could pull of this many layers of clothes. Ive always preferred body-snug clothing, because anyone with curves knows that anything extra flowy adds 15 lbs to your body in an instant, and curvy or not, who wants that? Ive been a fan of PinkBanoo clothing for a while when I started following them on Social Media. The founder/ designer Masuma Mansuri is a fellow desi who started her company to inspire women all over the globe and donates 10% of her proceeds to women's charities. Apart from the social aspect, I especially love their aesthetic that combines western & eastern fashion for the desi woman of today who likes mixing trends to create her own special look.
My Silk Kimono from Pink Banoo was my first time trying on a Kimono, and honestly I loved how it fit and flowed. I paired it with all white to compliment the sexy animal print of the Kimono. I kept the under layers of my white tank & the skinny pants to be figure hugging, so I could still have some shape with the contrasting flowy Kimono on top.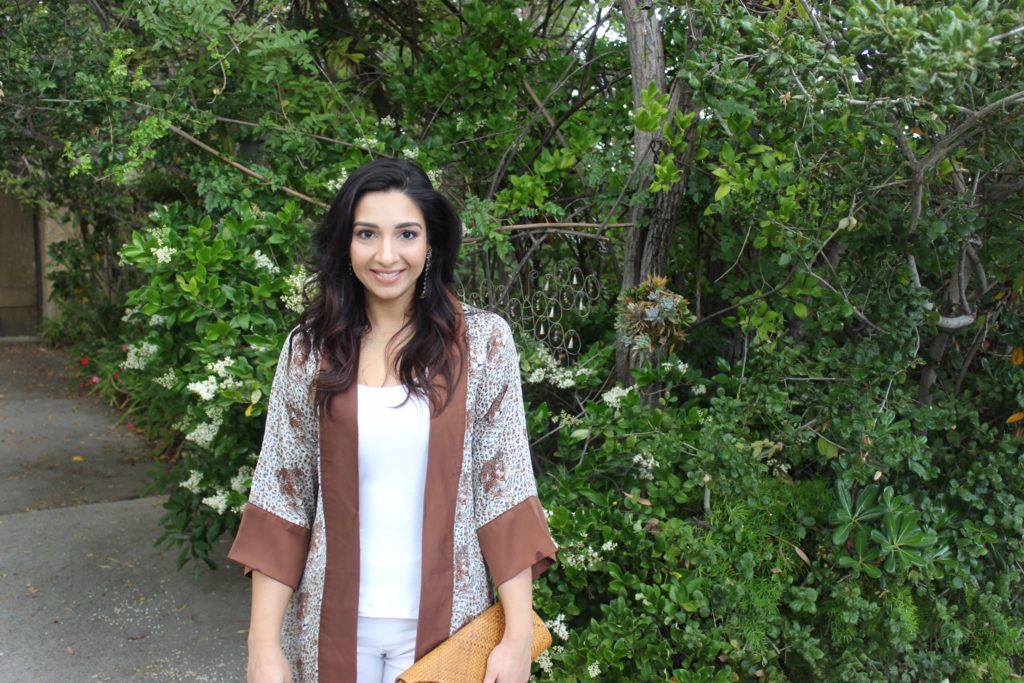 I kept the hair & makeup fuss-free to emulate the somewhat boho beachy vibes of the flowy-ness and ease that the garment portrayed, and paired with with a straw clutch & simple gold strappy heels.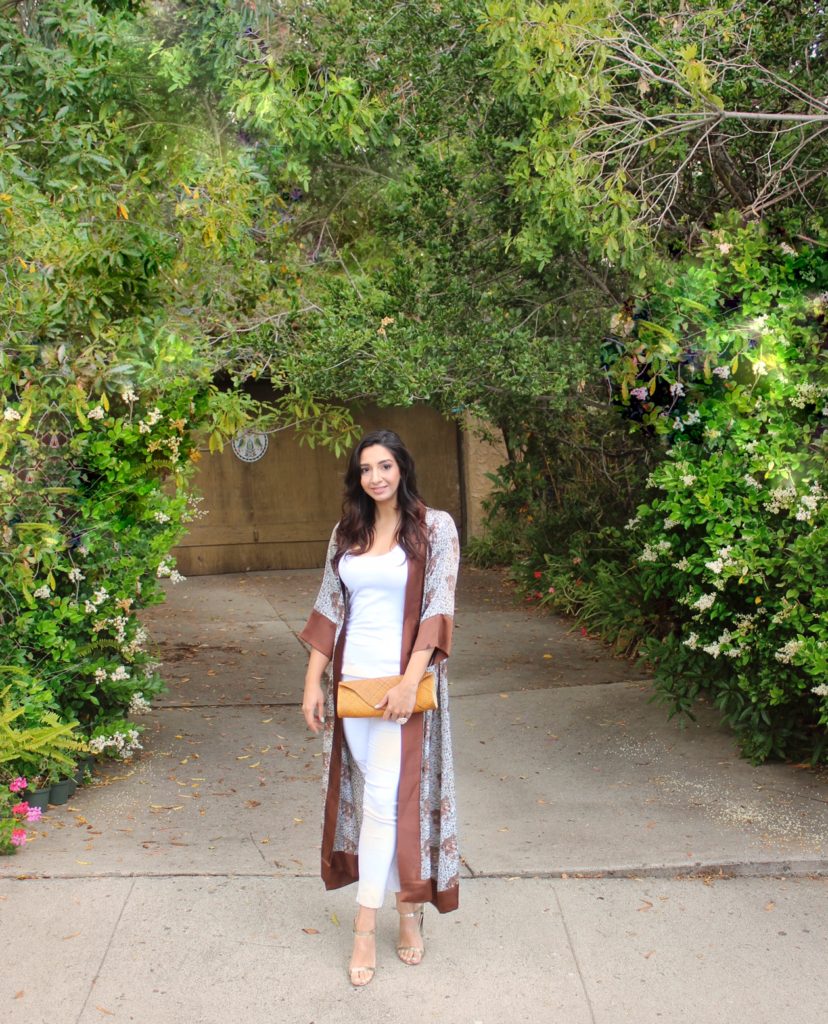 To order your own Kimono, check out PINK BANOO, and read about their Style Philosophy at their website HERE