Just the name 'Carmel by the Sea' incites images of a picturesque little town built where you wake up smelling the salty fresh air of the ocean, and the background music of seagulls trolling above the water as beautiful people walk along the street in their white cotton outfits. Well I visited recently and even though it wasn't like I had imagined, but it was pretty darn close. It was picturesque to say the least – more like Insta-ready !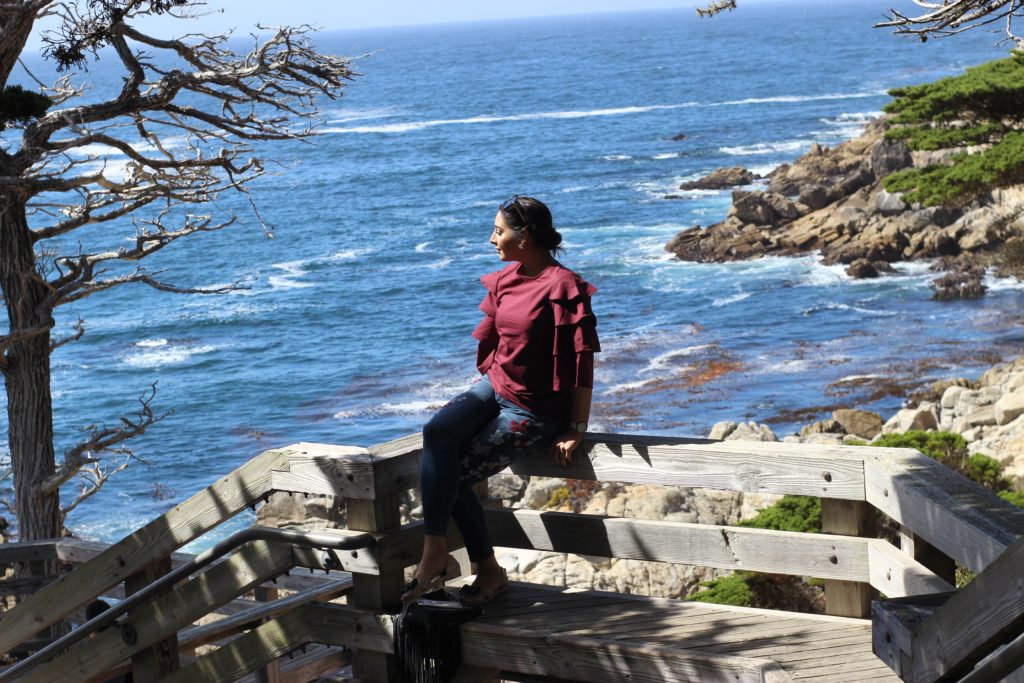 I knew that this would be my last overnight trip in California (as a resident) as Ive decided to move back to Chicago, to be close to family, so Carmel by the Sea was the perfect place as it provides the best scenic route to get there all around the famous PCH (Pacific Coast Hwy), and then when you get to town, there is a lot to see and do.
Unfortunately due to last minute plans, I didn't stay in Carmel by the Sea, but in Salinas, which is another close to the water smaller town. However I reserved one full day to exploring Carmel by the Sea, the always recommended 17 Mile Drive, Pebble Beach and ofcourse the town of Monterey (which I was obsessed with after watching HBO's Big Little Lies)
The first stop after entering the city limits of Carmel by the Sea was their Beachfront. It was surprisingly small, but just as surprisingly not quite as crowded as I had expected a weekend morning to be. There were some preparations of a bonfire happening that they usually reserve for Saturday Nights.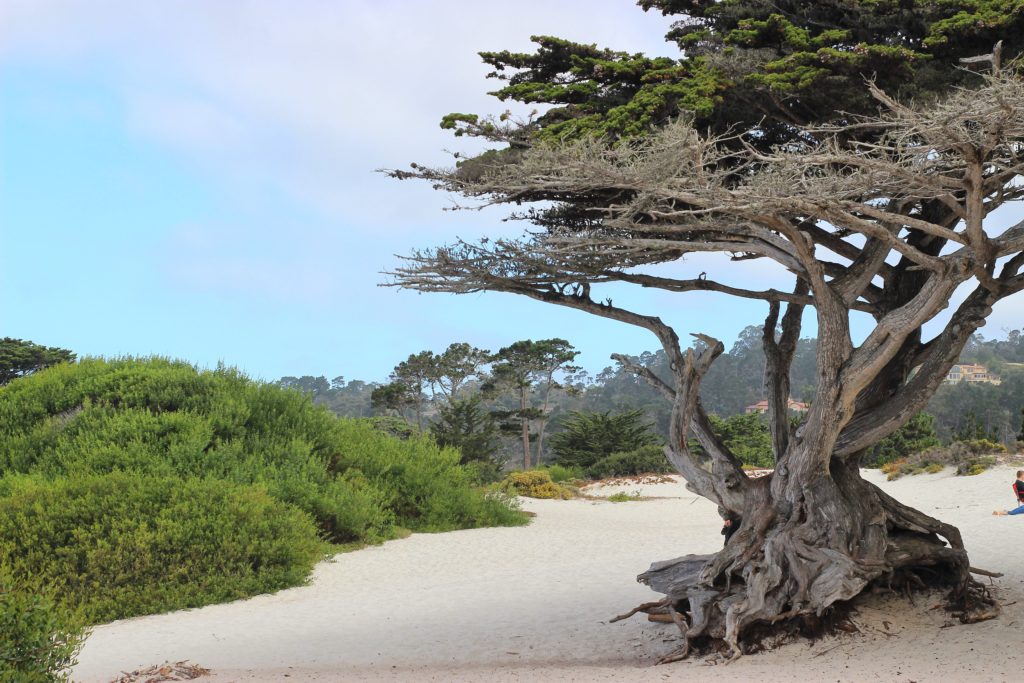 All around there were tourists either capturing the beauty with their cameras, or just locals hanging out with their pets. Pretty calm crowd out to enjoy the Northern California scenery. I loved the Trees all around the town that looked so unique to the area, and never before seen in the LA area (atleast by me).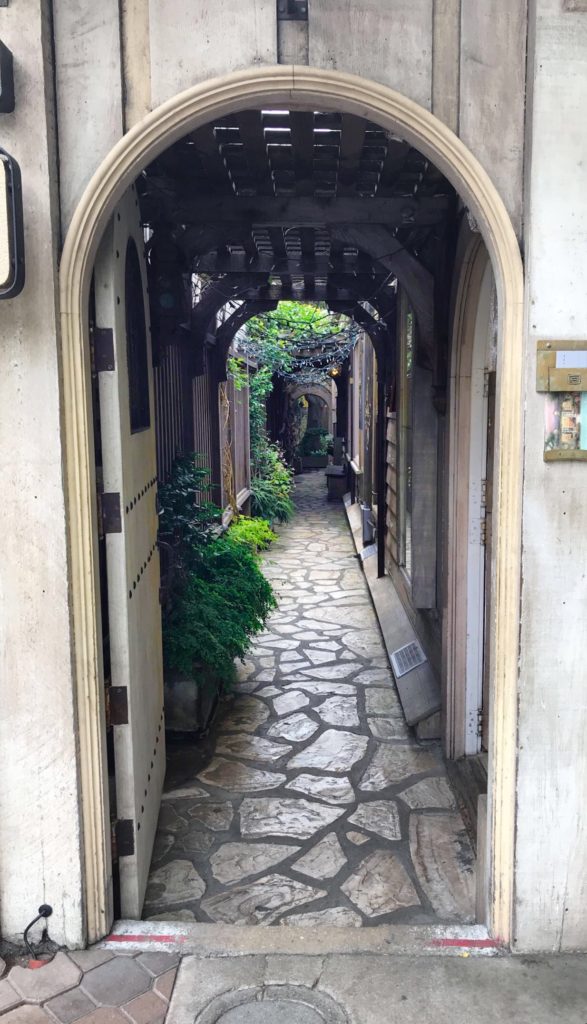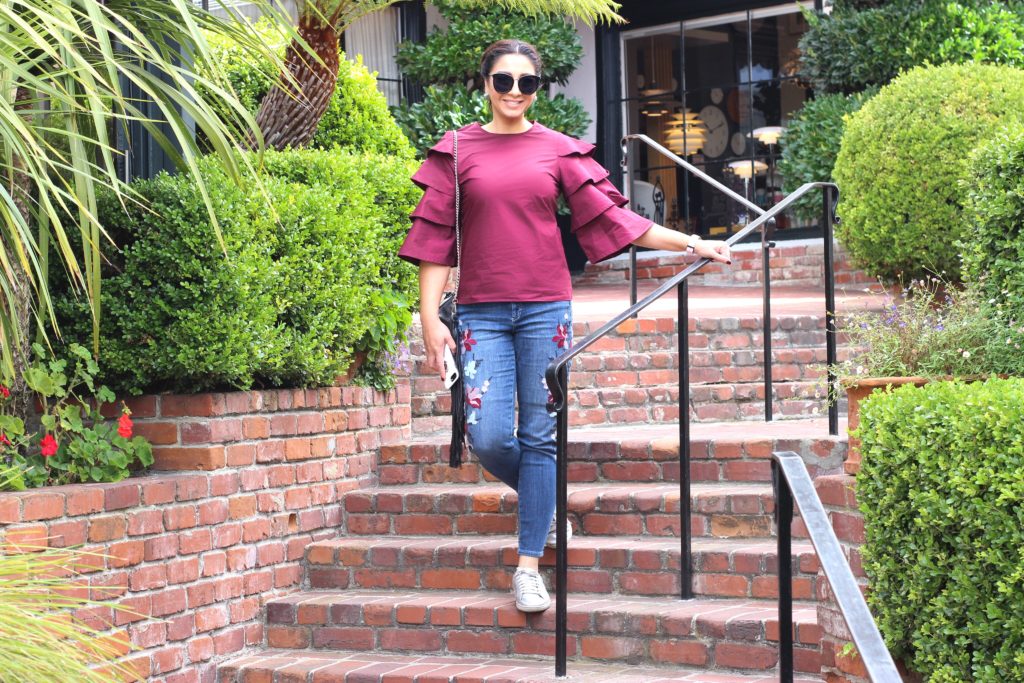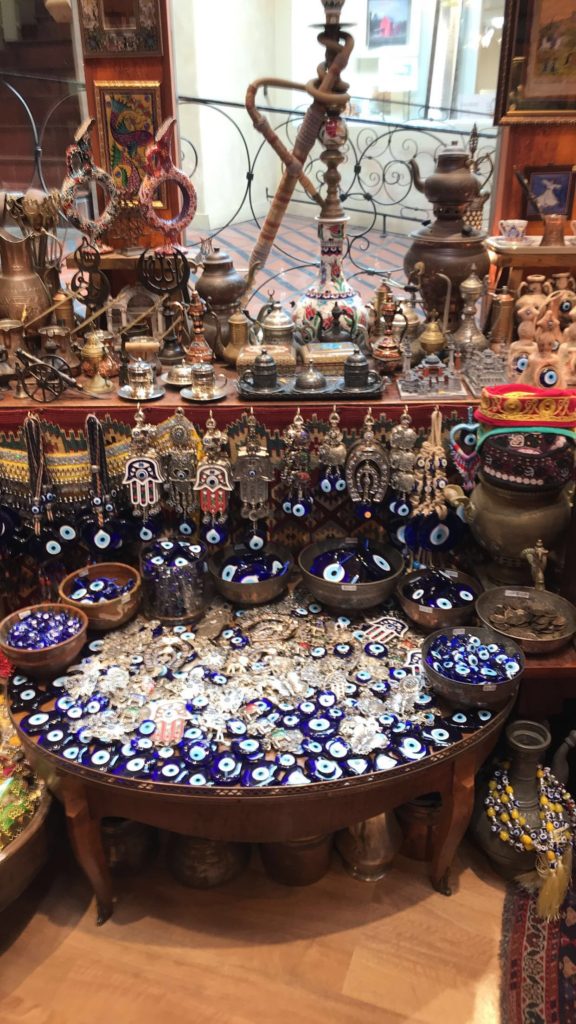 Downtown Carmel by the Sea was a dream to walk around in. It really reminded me of day markets in European cities like Prague and Naples, as there was a lot of variety to suit all tastes and interests. I especially loved visiting the store with Turkish handicrafts and eastern inspired jewelry called Nazar Turkish Imports?
Coffee & little treats were amazing at Carmel Valley Roasting Co and Dinner was scrumptious at the Middle Eastern place called Demetra Cafe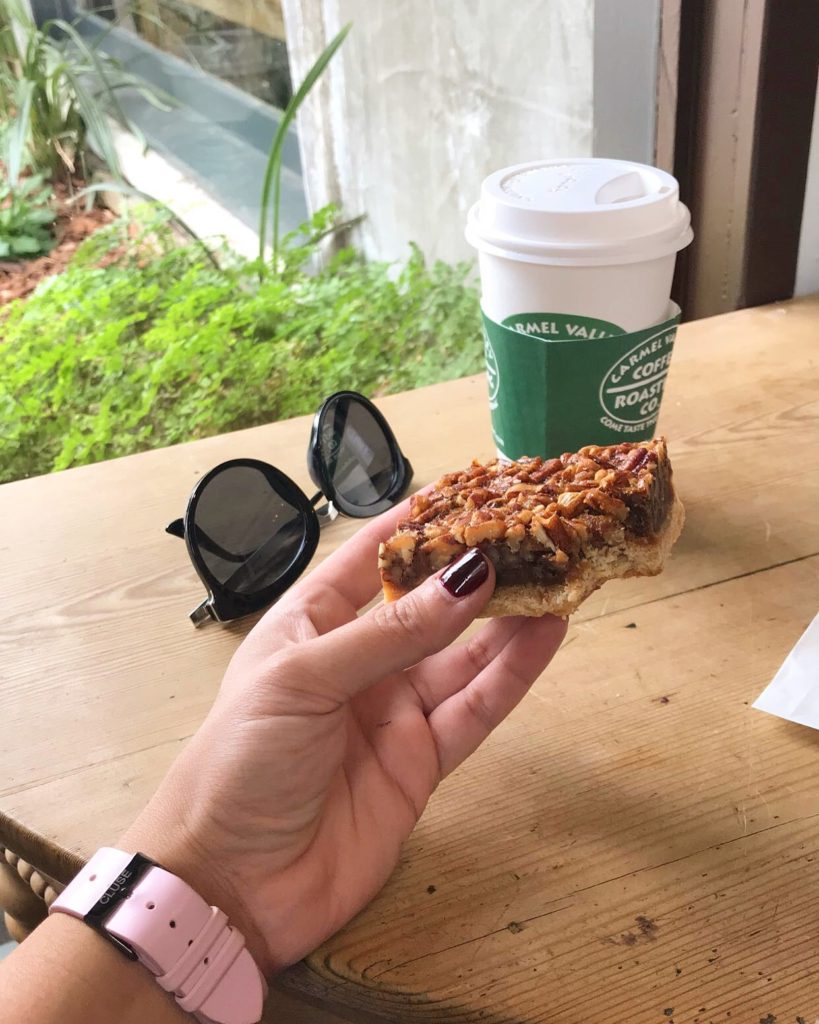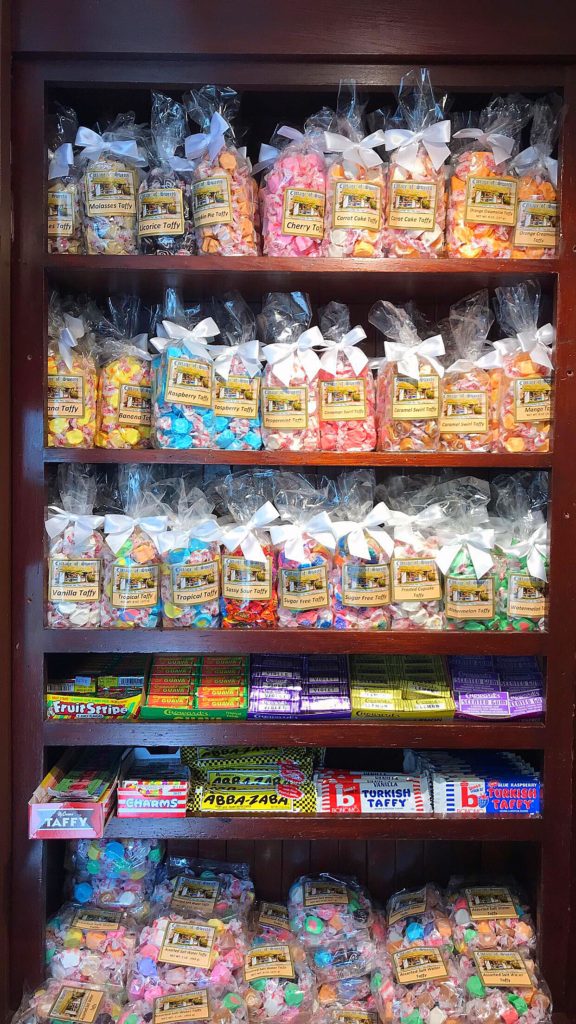 Next was 17 Mile Drive, which was definitely the highlight of the trip. There are numerous spots along the drive to park the car and just take in the natural beauty of Northern California. There was a cost of $10.50 (weird – why not $10 or $11) but I liked that as there werent as many cars of these narrow roads as outside of that drive. Check out the 17 Mile Drive's official website to see all the spots that are historic to the area. I only made stops at a few places like the Lone Cypress ( my fav) , Pebble Beach and Spanish Bay !
Im so glad I wore my new top by Shein?that really complimented the amazing backdrop of Carmel highlights. It was the perfect Fall Shade of violet mixed with burgundy and the ruffled sleeves had a wow factor. I paired it with embroidered jeans by Cece available at Macys.