Capes have evolved from Halloween nights & magic shows to be part of any modern woman's wardrobe. They range from blazer looking ones (like mine for this blog) to more woolen one (Ill show you that later). They go from short crisp ones to long and flowy to make it easy and covered for colder months. All in all, they are awesome and here to stay !
Ive always been obsessed with blazers as they pull together any outfit and instantly give you a more chic dressed up look. The new twist to the classic black blazer (every woman should have one in their closet) is this Cape style Blazer that still looks polished but without the "Im headed to my job at wall street" vibe. I got mine from Target, but unfortunately its not available now, so check out these options below: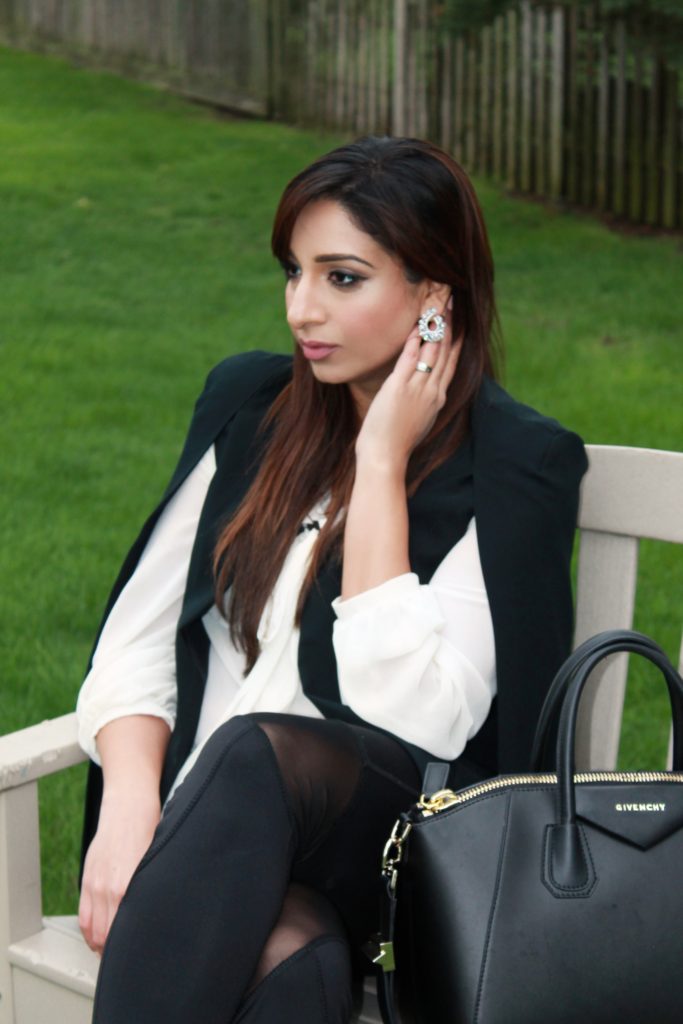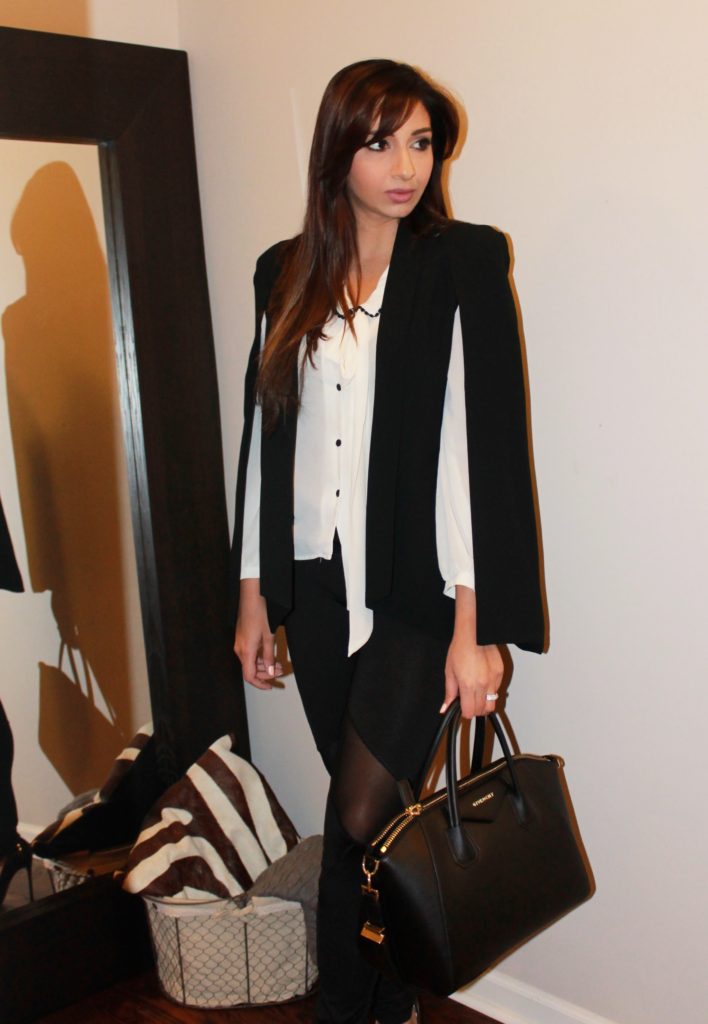 I paired mine with a vintage (literally from the 1970s) crepe off-white blouse with a bow; and a sheer paneled pants from Akira. To match the structure of the Cape Blazer, I added the Givenchy Structured Tote as well as my classic Louboutins.