Theres nothing chicer than shades of silvery ivory in the cold winters. Even though so far theres no snow on the ground in Chicago (my new home), just emulating that with wearing white or accessorizing in chalky tones brings about the feeling of coziness in the otherwise dark dreary months where it turns dark at 4pm !
I styled my outfit around my newest piece of accessory from Daniel Wellington : the White Watch with Gold Details
Daniel Wellington Watches not only stylish, but crafted with the highest quality of materials so it will last you a lifetime (or for someone who you want to gift it to- afterall it is the season of giving)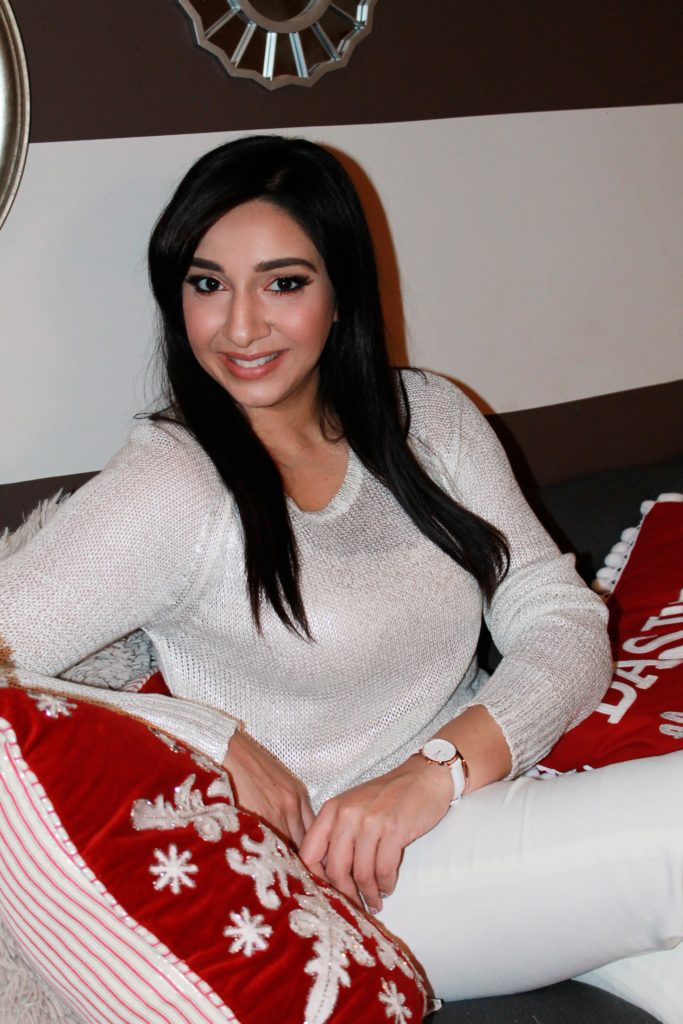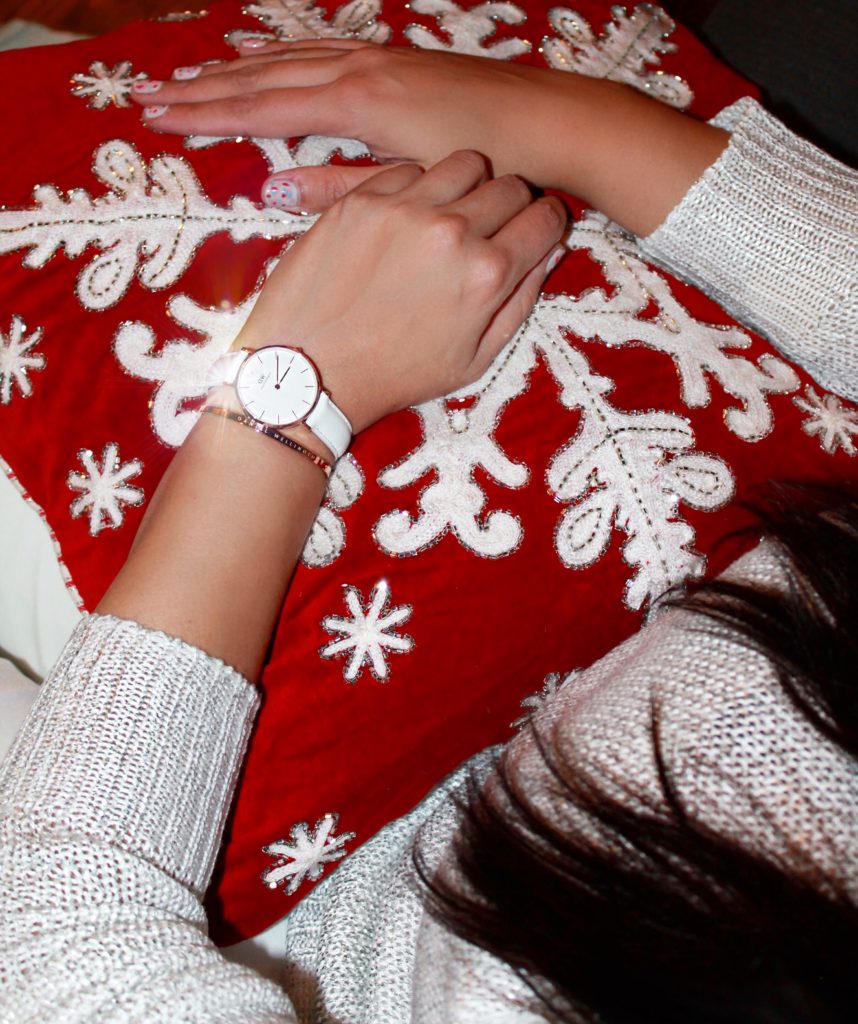 Even though white seems like a singular color, there are as many variations of white as there are colors in the rainbow ( even more) I tend to stick to softer more gold toned whites to compliment my skintone. There are ofcourse silvery whites that are complimentary to more blonds than brunettes.
I got this sweater with metallic thread from Calvin Klien a couple of years ago, but check out some similar ones Here, Here and Here.
Last but not the least, I have to reiterate how amazing of a gift a watch is! Even though I love my chic stylish one from Daniel Wellington, the fun ones are always a great welcome too !