Its been about 2 months since I moved (back) to Chicago from Los Angeles to be close to my family; my sister, her kiddos & my mom. The transition has been super smooth, actually a lot smoother than I initially thought it would be. Especially when everyone warned me not to move back so close to the winter season. However it was the right time for me, and Im so glad I took that step. Im loving the mild winters in Chicago so far, but Ive been hearing how it is just the calm before the storm. The best part of winters for me is enjoying the sunshine on a brisk day and being out in Nature, which there is plenty of to enjoy in the Chicago suburbs where I am : Rolling Meadows to be exact.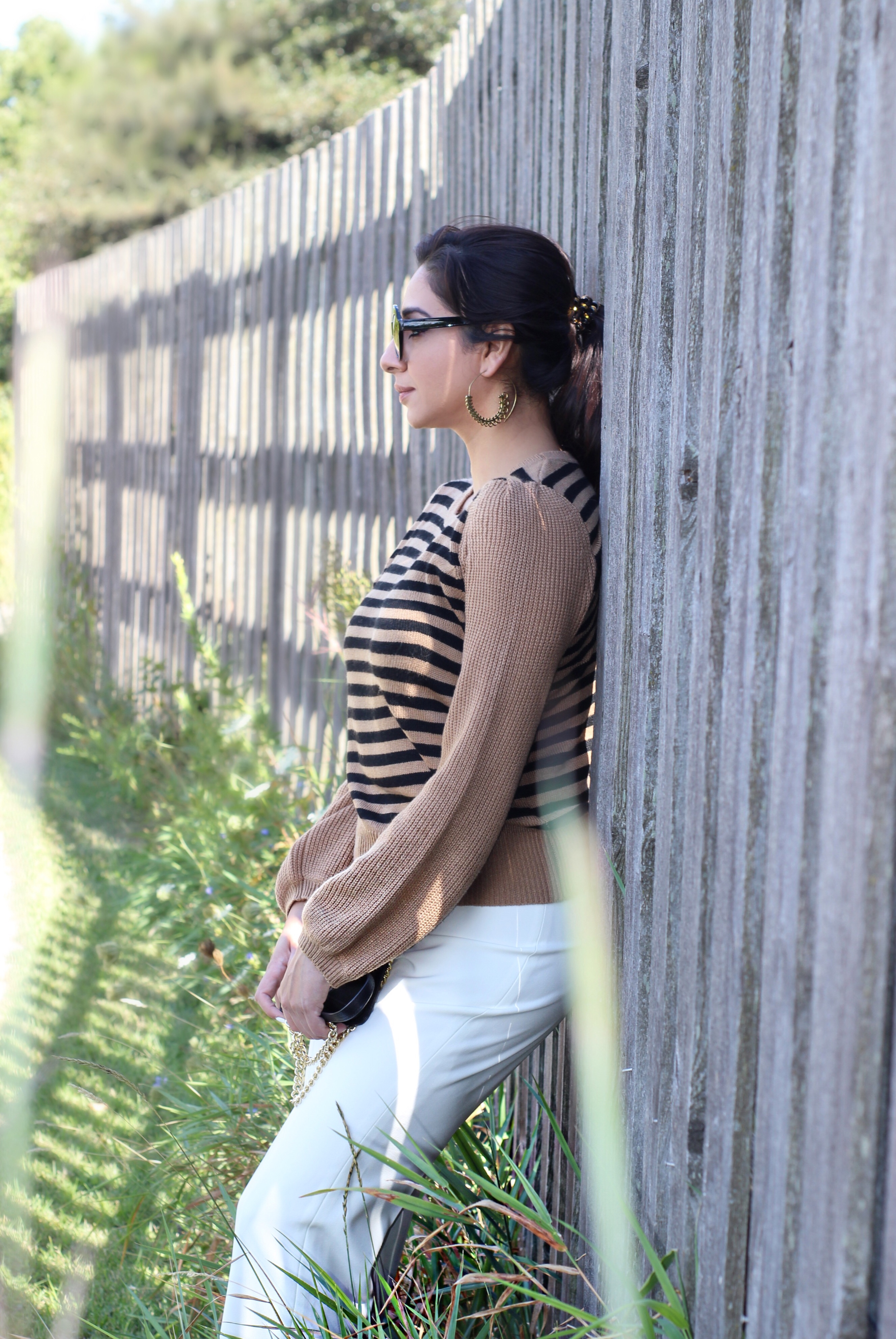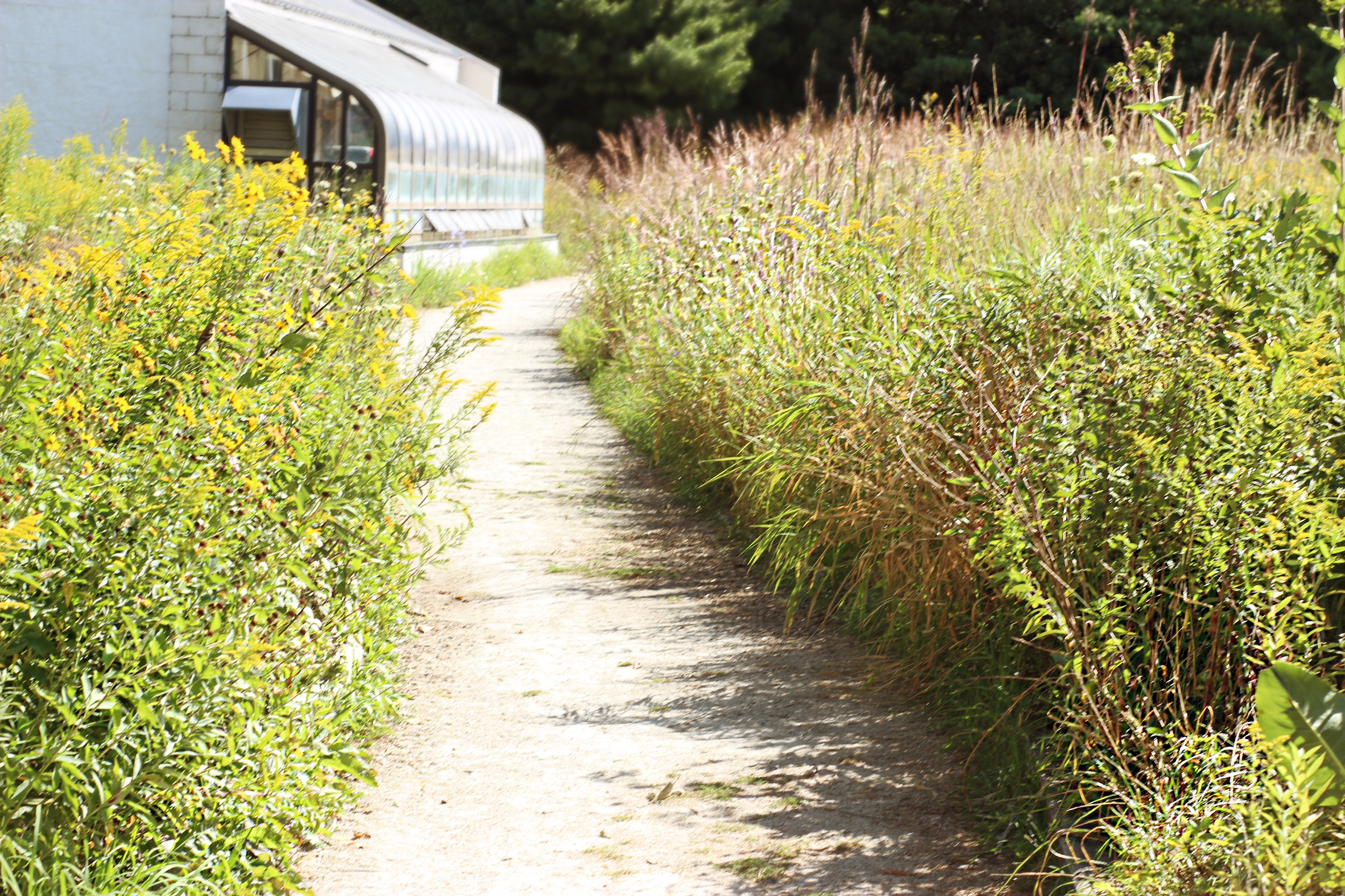 Me & my sister Sana, and my trusty, most talented photographer found this amazing place close to her place in Schaumburg that is usually empty on the weekday mornings and that provided the perfect backdrop to my outfit that is casual yet chic for a nonchalant day in winter. The sweater is from Target's WhoWhatWear line ( my favorite for chic options) and right now its on sale – perfect time to snag it !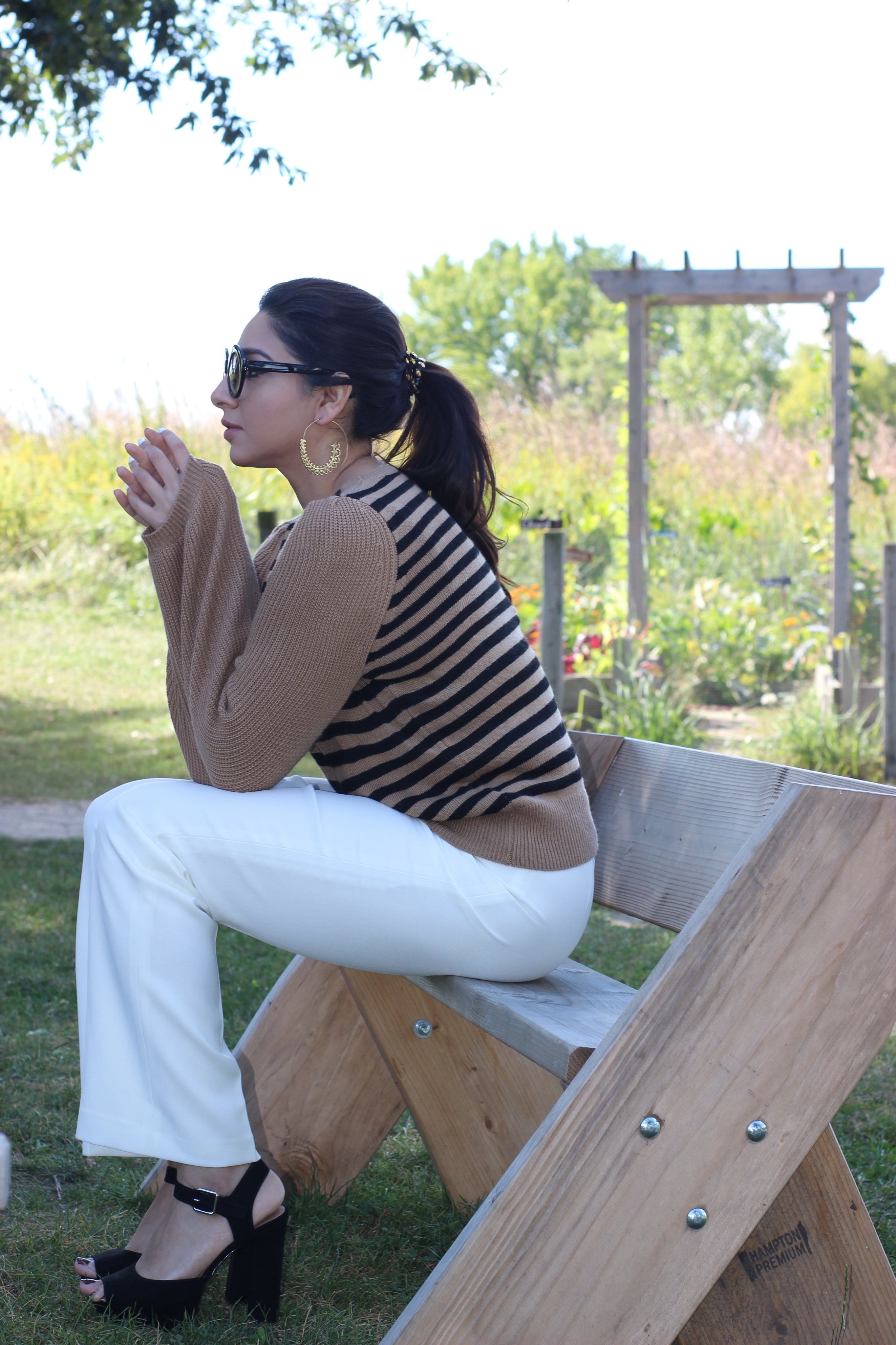 Even though this outfit can be worn with some casual booties, I swapped it for some chunky heels, because there still wasnt snow on the ground, and God knows these toes wont be seen for the next few months as it gets deeper into winter.