Anyone who knows me, knows I Love playing up my nails from fun stickers to glitter to even sharpie designs. Ive seen gold foiled nails all over Insta, and it was about time that I tried it myself. So the first thing was to order Foil that I would be using. The foil price ranges from $0.50 to $50 depending on what it exactly it was made out from – Yes people are selling real 24k gold foil too. Since my princess days are behind me, Im gonna stick to Craft quality Gold Foil. Here are some Choices below :
Other than the Foil, theres a 89% chance that you'd have the rest of the supplies at home. Which include:
Black Nail Polish (or any other dark color)
Top Coat Polish (clear Polish)
Tweezers
So lets get into the Foolproof method
1. Prep your nails :
Push back and trim the cuticles. Shape the nails as you like it. Good thing about this DIY is that this will look good on any length nails; the chewed up to the Vampy-i-dont-work ones.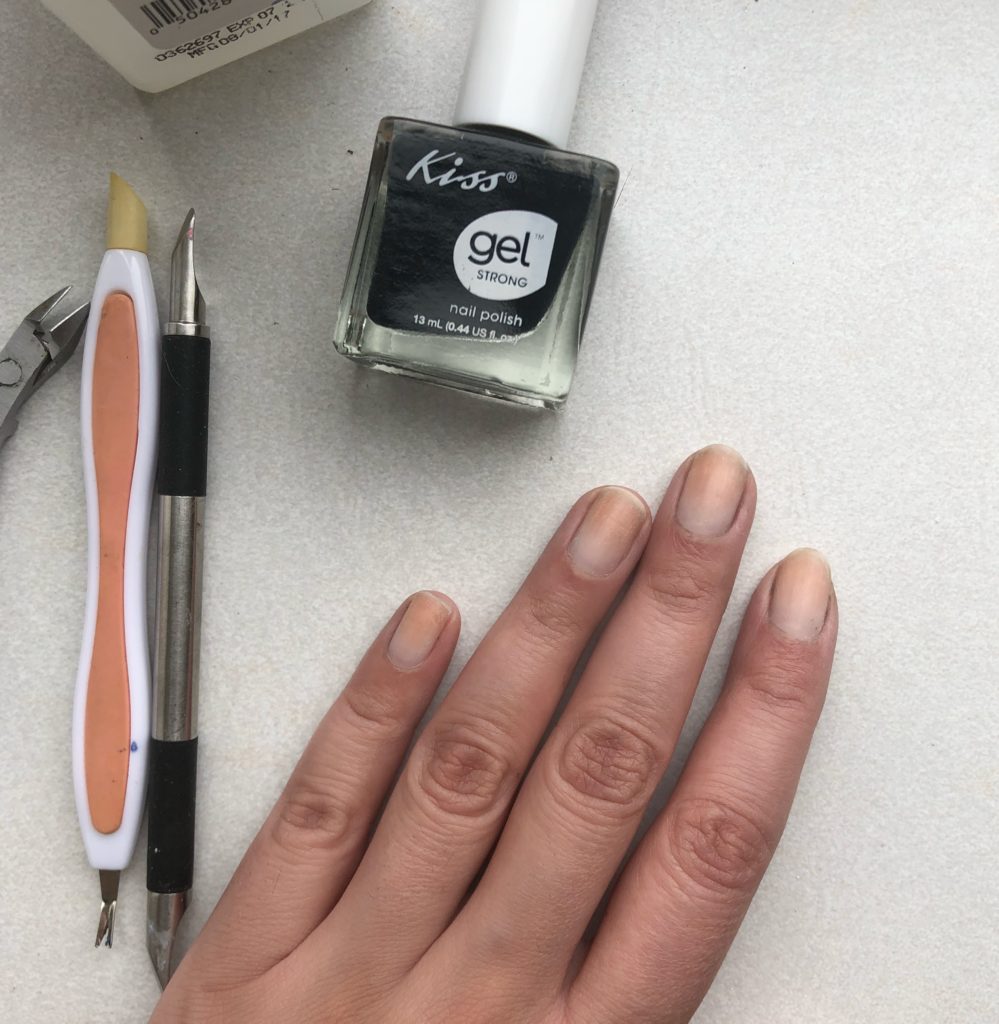 2. Put on the Polish (duh)
Do it X 2 and wait 15 mins (pro tip : watch "This is Us" )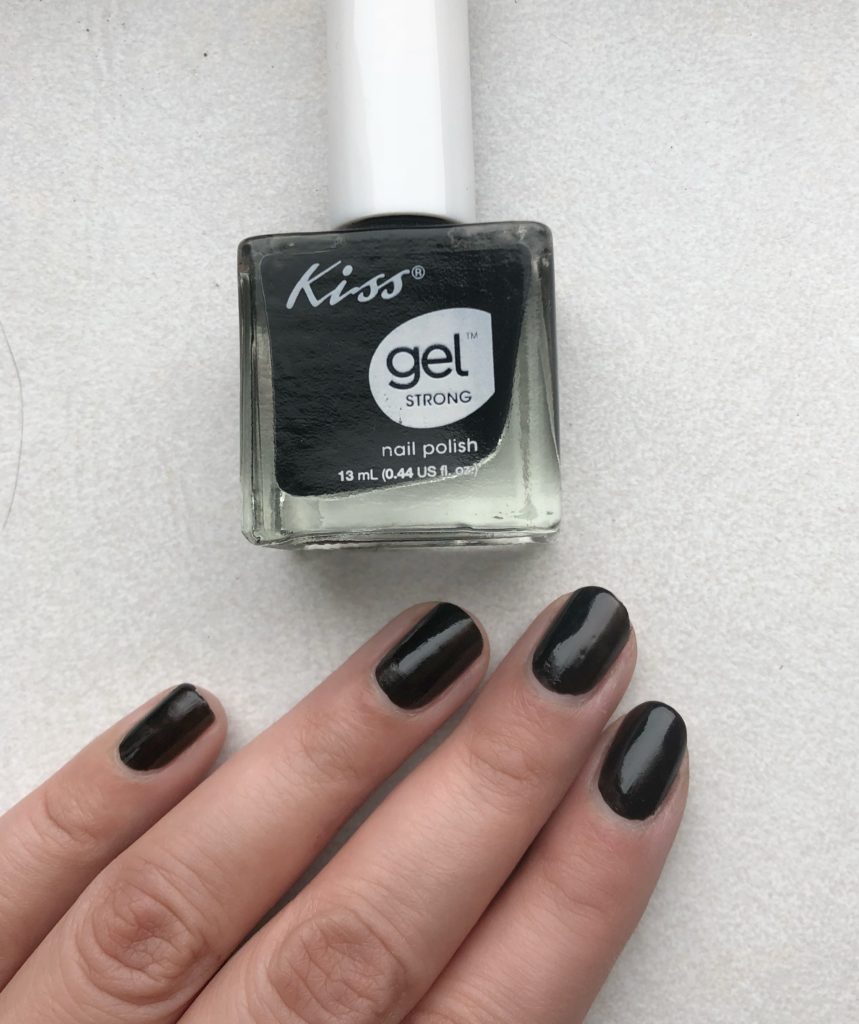 Here are my fav Black Polishes:
3. Get the supplies Ready :
The Gold Foil, the tweezers and the Top coat
4. Dab the top coat:
On the dried nails, gently dab top coat like Jackson Pollock (for non art history people, that means in random spots.
5. Tear off Gold Foil :
Here I literally mean tear off pieces of gold foil with your tweezers. As random they are, the better. You'll see the torn off pieces look so bougie-chic on the black background.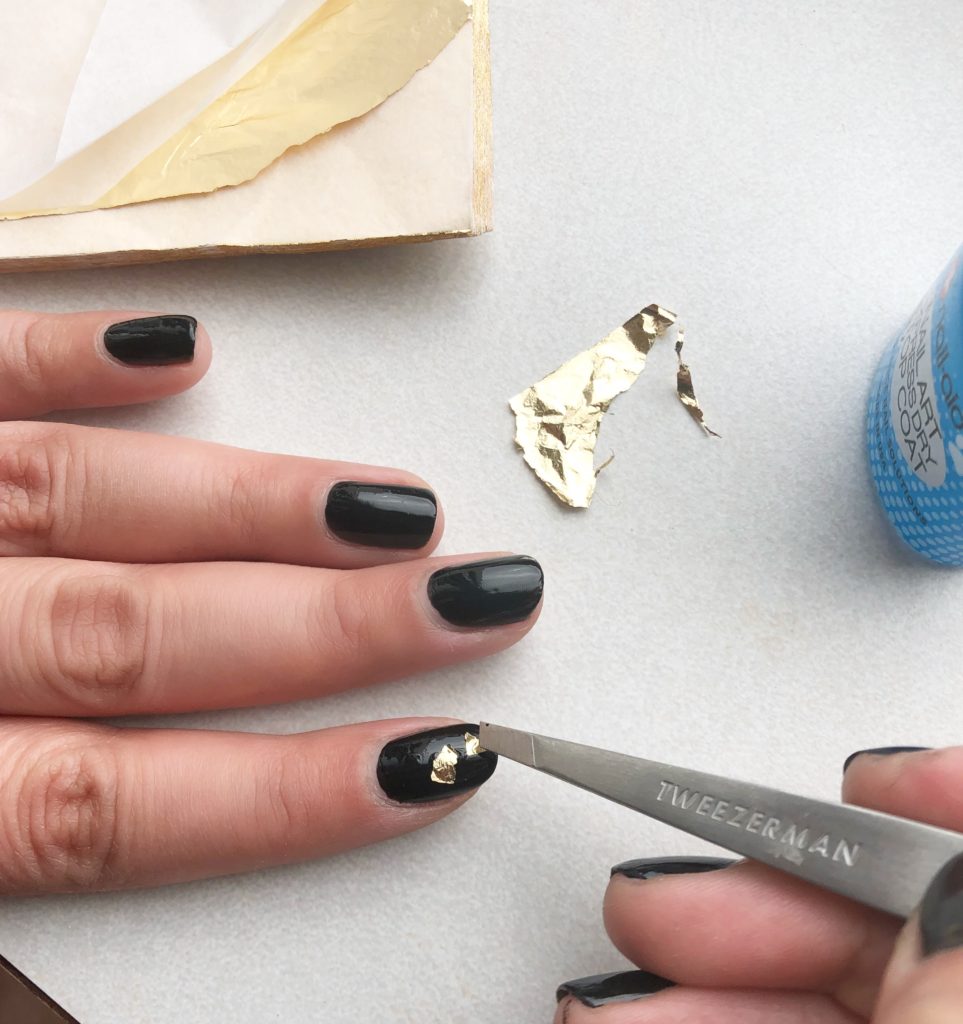 5. Repeat on all fingers :
Yes the first one would leave you raging mad, craving for a Starbucks Latte, but stick with it and do it for all your digits.
6. Seal it up :
Top Coat is VERY important here. The Foil wont survive without it and end up in your hair, or your eyes (you dont want that). Do two Top Coats to be extra sure and ofcourse for that extra lustre.
Heres some of my fav Topcoats :
So heres the final Result : Cool aint it ?