My day job being in Tech (I work for a tech consulting firm ) Im passionate about how tech can change your life in the smallest of ways. From a programmed coffee maker, that has a fresh cup of joe ready for you when you get out of bed to apps that manage your monthly spending, our lives are being improved by technological advances every single day. Ive been wanting to invest in a Smart watch for a while as it promises to give me access to my daily physical activity (calories, steps, heartrate etc) and I can receive email, call, text and app notification right on my wrist without having my phone on me. Misfit Vapor Smart Watch was all that and more ! The stylish design sold me alongside all those amazing functionalities. Check them out here !
As some of you guys might know, I recently moved from LA to Milwaukee (my hometown) so I wanted to take a nice weekend and explore the lakeside of the city a bit more. My favorite spot is where the MAM (Milwaukee Art Museum) and Discovery World is as it showcases the city in the most flattering light.
To accompany my new stylish Gold & Beige Misfit Vapor Smart Watch, I chose this very adorable flared midi dress by Atlas Day that I bought at Nordstrom Rack (#RackFinds #Yesss) and I paired it with my trusted Versace belt that I got from Italy like 7 years ago.
This area is amazing to just come and chill by the water as theres multiple benches and walkways along the water to marvel at the views and just take a deep breath of fresh air. Both the Art Museum & the Discovery World has areas indoors that you can check out without buying the tickets.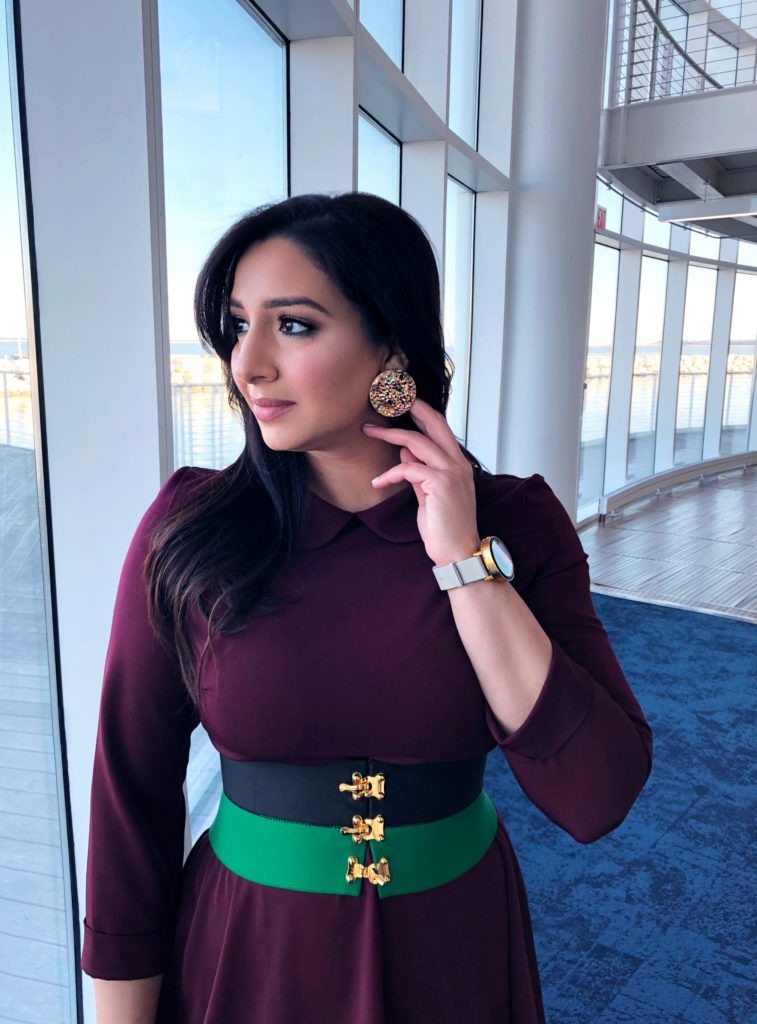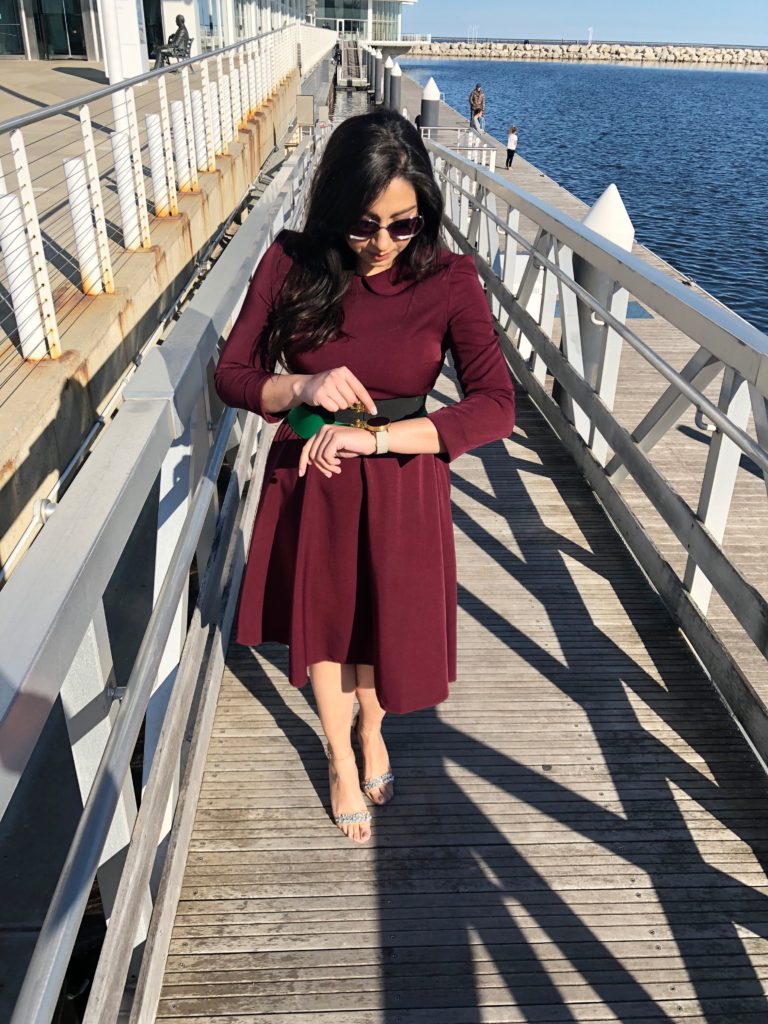 Heres a little snippet of how the watch looks & feels during interaction !