As the Eid Day looms closer, all any (muslim) girl can think of is ?what to wear? ! As this Eid Day will fall right in the mid of June, Im more inclined towards soft pastels – peaches, lavenders, Peonies and of course Lemonade in a great color to stand out in a sea of prints and intricate embroideries that you will encounter at any Eid Party.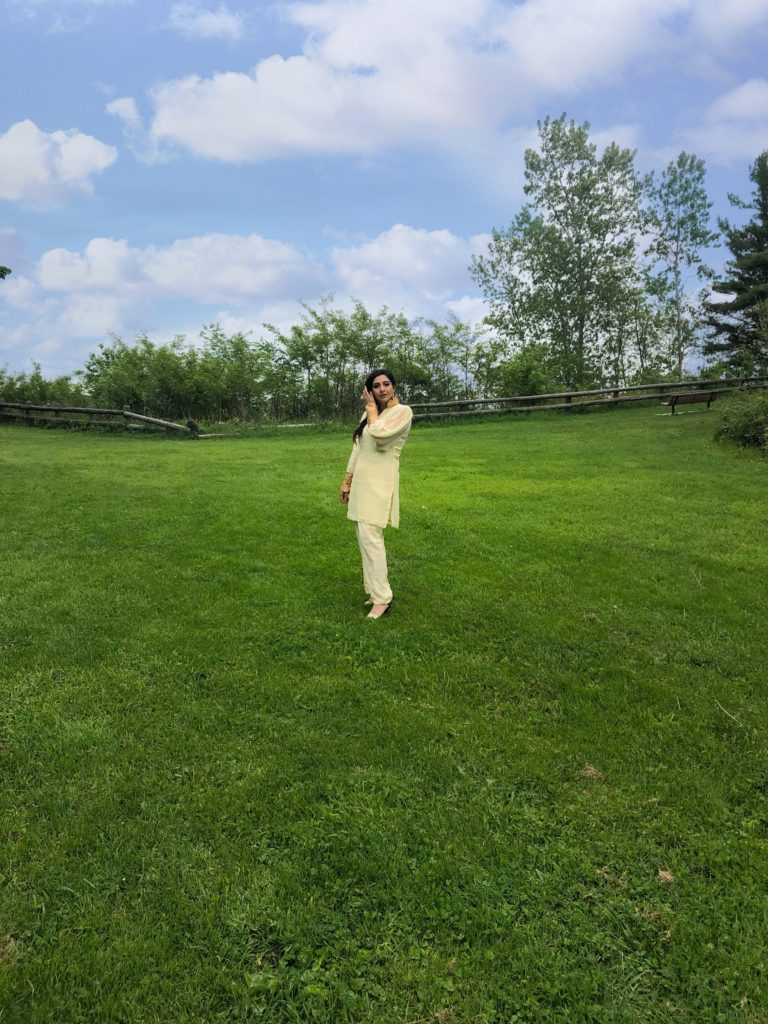 This Shalwar Kameez from Shahina Hussain Label is a perfect way to dress up for Eid, but also be chic, on trend and most importantly comfortable. I have always had an affinity towards Chiffon as its super light, super breathable and the material looks great in all colors. This combined with the intricate Rose Gold lace on the Collars & Sleeves made this a romantic, chic Eid jora for the summer.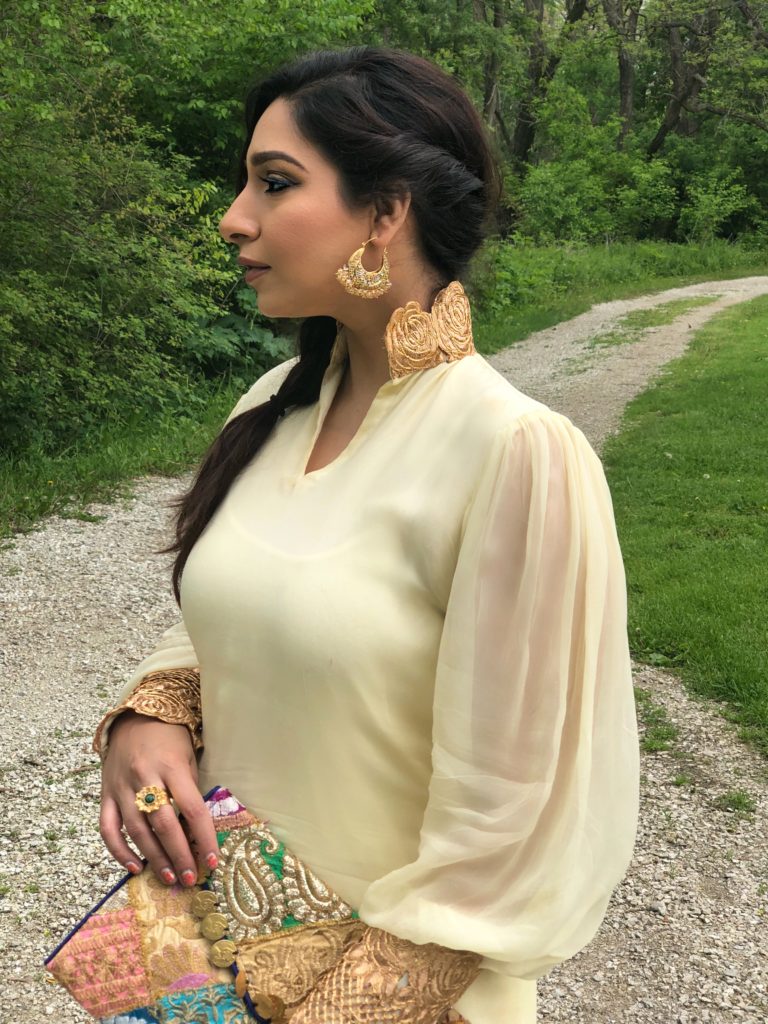 I chose to take pictures with the nature as the background to compliment the soft breezy feel of the light fabric. Im lucky to be right by Michigan Lake, which provided a perfect backdrop to showcase this beautiful Eid dress.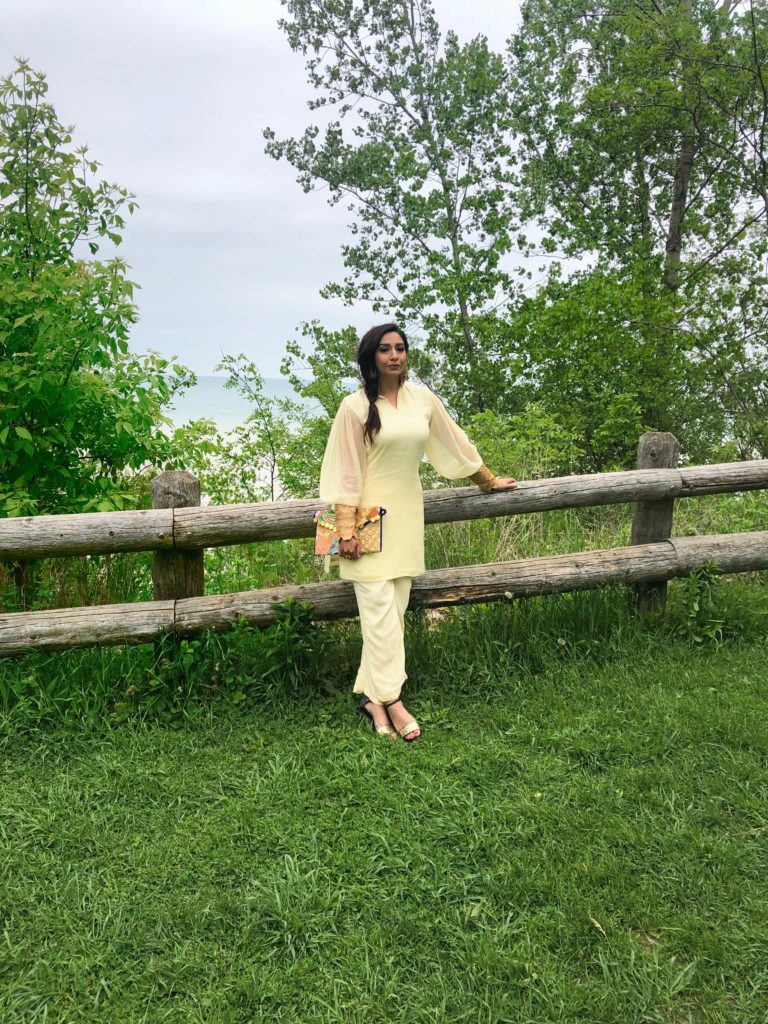 Find more about Shahina Hussain Label at her website & Instagram page.