JCPenney was the first place I shopped when I moved to US from Pakistan 18 years ago. I was beyond excited to have access to rows and rows of racks full with fun clothing from graphic tees to silky dresses and everything in between. Compared to the other places at the Mall, JCPenney was very reasonably priced and their focus on the variety of styles was unlike any other. Lo & Behold, Im beyond excited to collab with one of my fav stores to bring the styles of Fall Fashion thats accessible to all.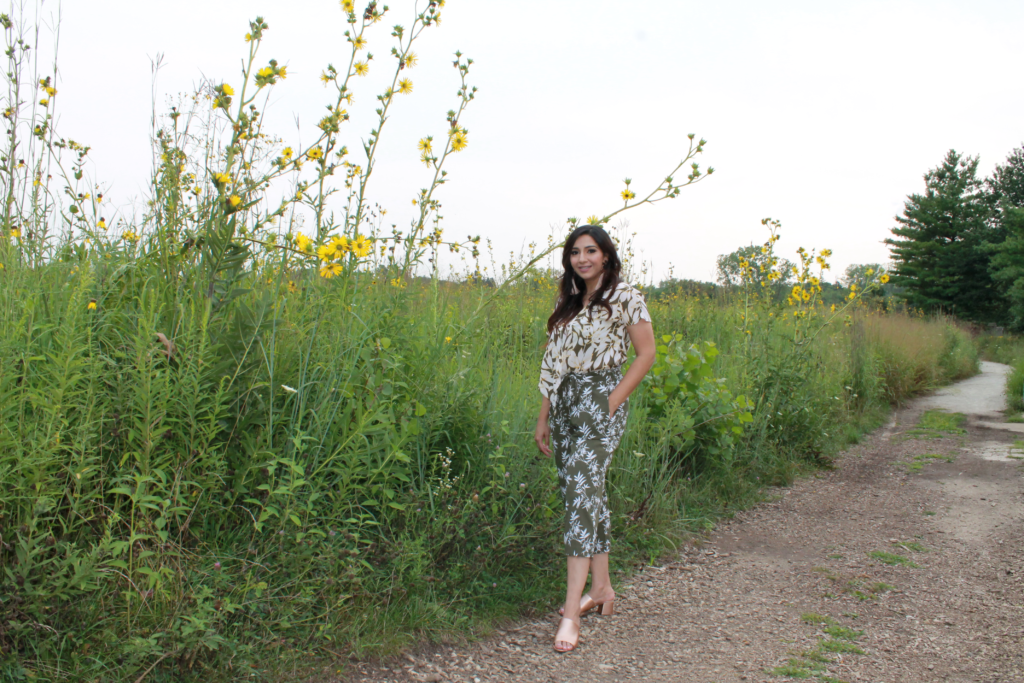 I knew I wanted to do something that would reflect the colors of the Fall Foliage in the Midwest Chicago and Milwaukee area as thats where Im located currently. After the 3 years spent in Los Angeles area where the weather doesnt really change all that much, The Fall in the midwest is a day-by-day transition and its really fun to watch.
I stumbled upon this Paperbag waisted Wide Leg Capri that had the perfect color to showcase the foliage all around. This is currently on Sale for less than $15 at JCPenney.com – Click the link to grab it NOW!
Next for the Blouse, I was actually looking for a solid color, but somehow this asymmetrical shirt found its way to me and when I paired the two, It was the print-mixing magic. What do you think ? Doesnt it flow perfectly ?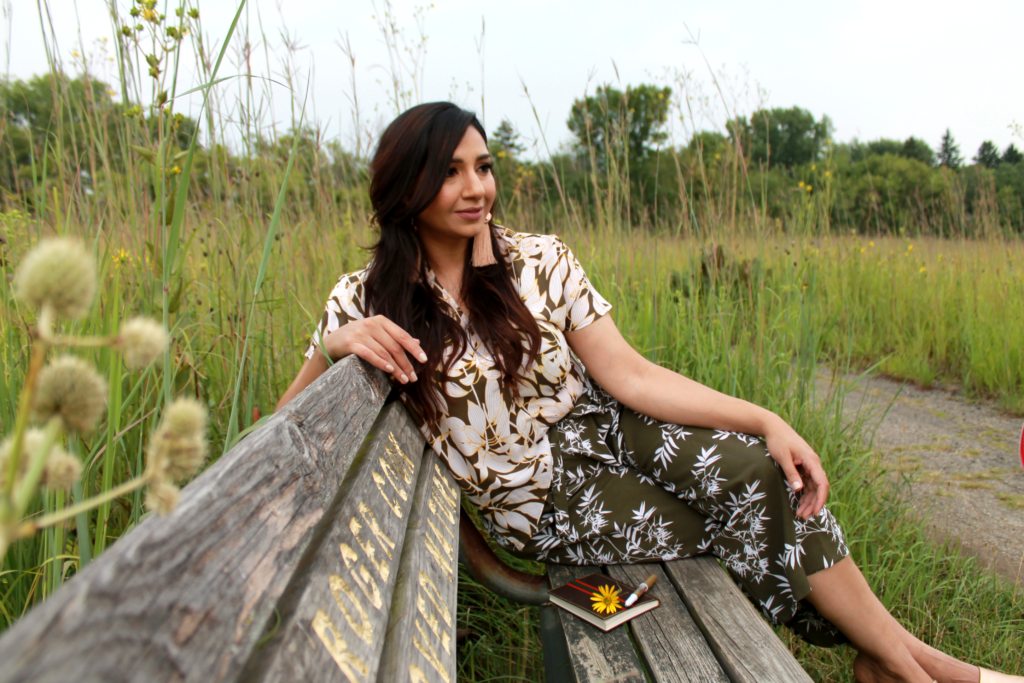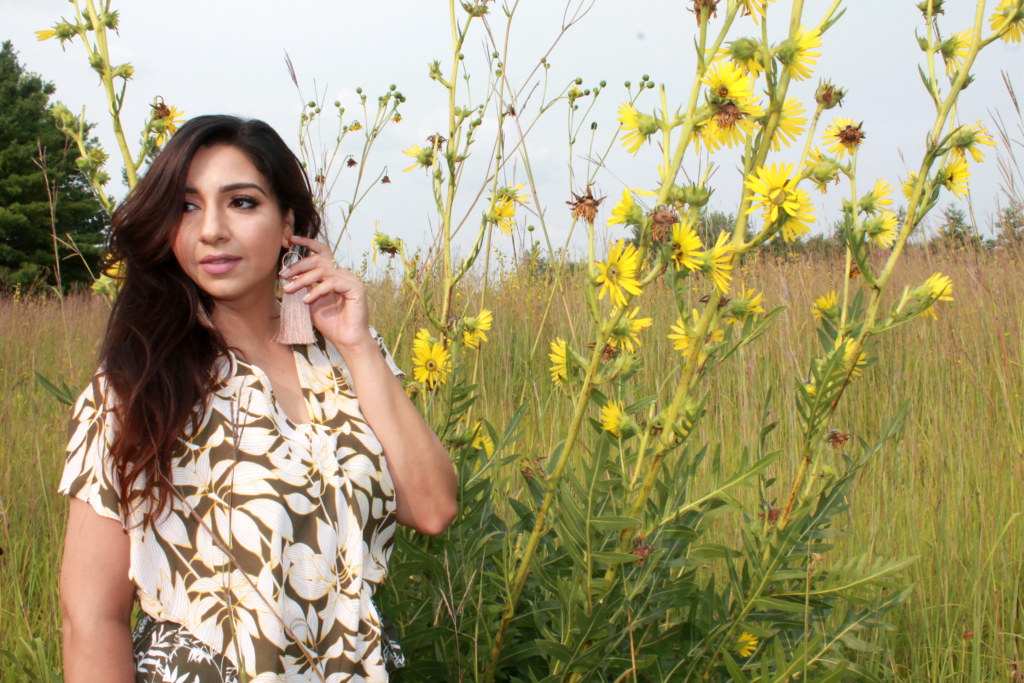 Last but not the least I wanted to wear something low-heeled and versatile with this outfit, and I found the perfect Rose' colored metallic Mules at JCPenney too ! How cute are they ? and Oh SO comfy !
My sister Sana was the wonderful photographer for this shoot in Rolling Meadows near the Schaumburg area and this Nature Preserve was the absolute perfect place to be one with Nature and Enjoy all the colors of Fall.