Zara has been one of my favorite brands to shop at for a very long time. As there is no Zara store in Milwaukee (WHY NOT ? ) I usually shop there whenever Im visiting my sister in Chicago. Or hey zara.com is always open and ready to please too!
Me & Sana have been wanting to do a sisters shoot for a very long time, and this time we even went ahead to book a photographer, but as Murphy's law dictates, whatever can go wrong will go wrong, our photographer canceled, but we had to switch to plan B – Tripod & AutoTimer ! Im so surprised by how amazingly the whole thing worked. Now who needs photographers when you can be your own right ? The trick is to find a spot that doesn't have a lot of traffic as its hard enough working with a photographer, but taking your own pictures can be a tad more embarrassing when you have to run like a headless chicken back & forth from the camera to your already posed sister ! The next tip is to find a place that isn't too windy as I was constantly afraid that the Canon Rebel 4 would be toppled to the ground because of my cheap tripod.
We picked out these Zara dresses (unfortunately sold out) together as they perfectly complimented each other in the colors as well as the style. Now we totally want to borrow each other's dresses as well because our style and size is so similar. Sharing a closet with your sister is truly a blessing !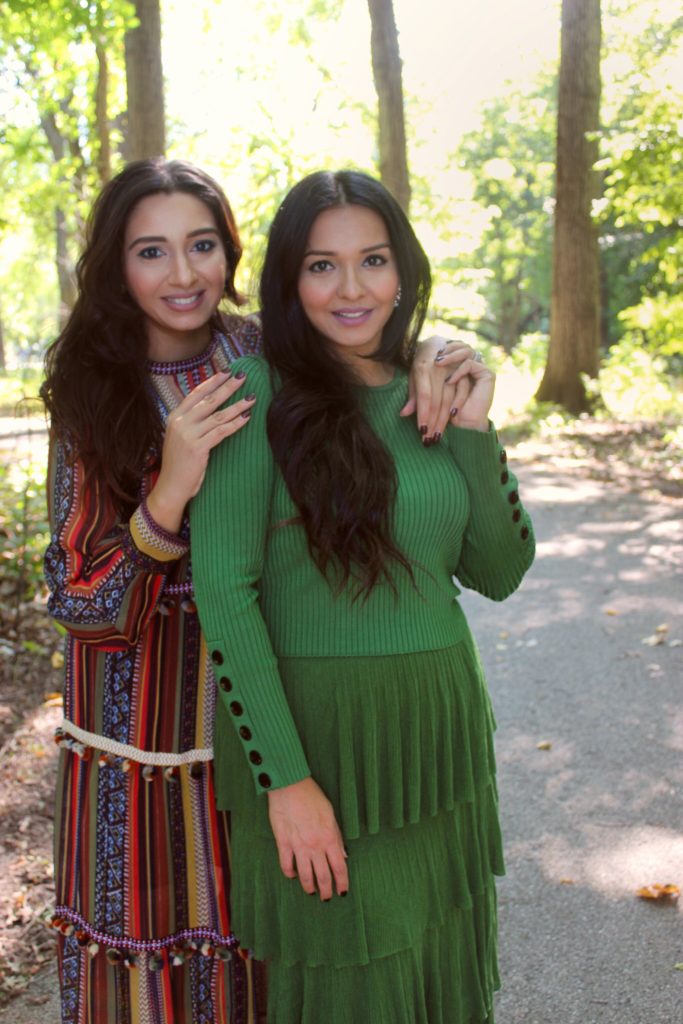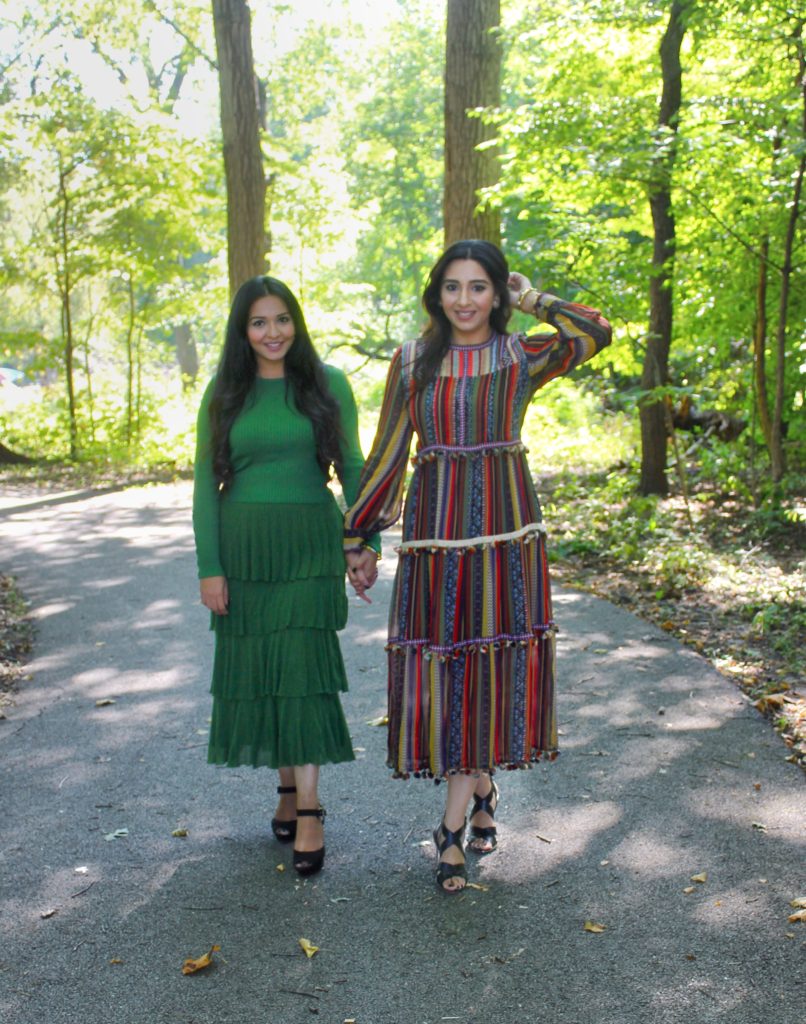 Im so glad me & Sana did this photoshoot together ! Our lives are so busy (hers a LOT more than mine with 3 kids to take of ) so we dont get to spend as much time together as we used to. I remember most of my early to late 20s memories include Sana in good times and in bad. Shes been a constant source of support and feeling of comfortable familiarity for me and I love every minute we spend together. Shes totally a built-in best friend for me!
Last but not the least, heres some amazing Fall Maxi dresses that Im keeping in my wishlist that I wanted to share !