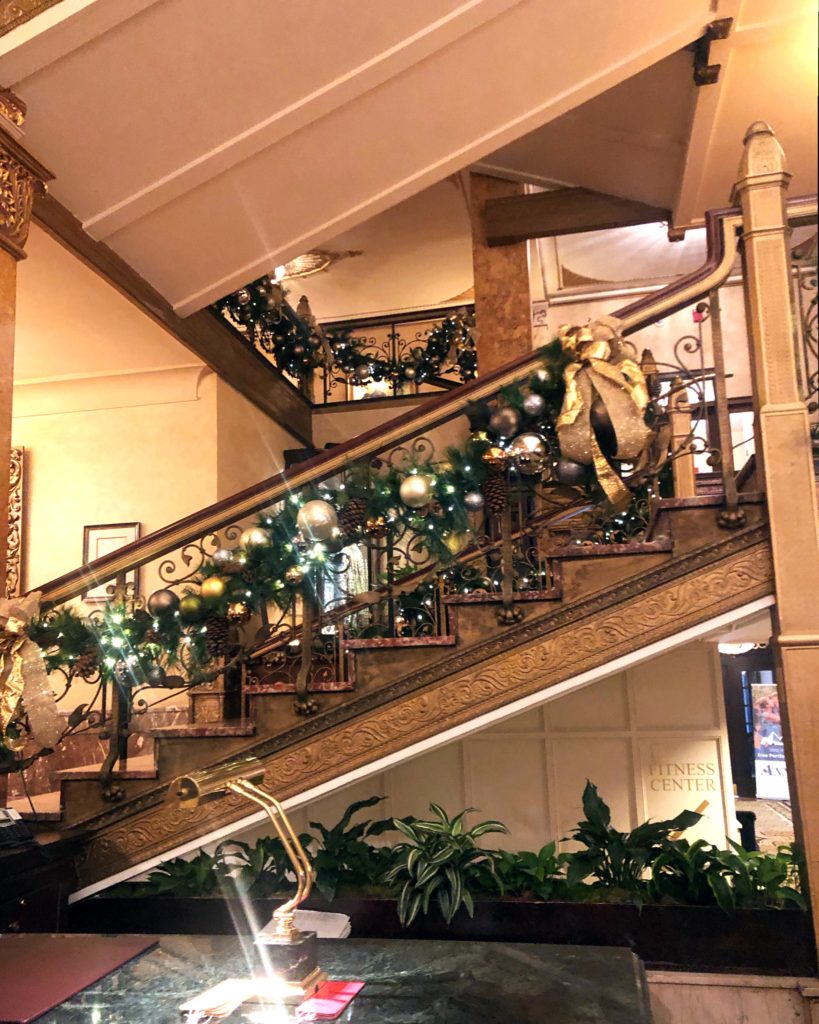 As I'm getting older, experiences are taking precedence over things. I used to lust after the newest designer handbag, or that elusive red soled heels as I was trying to find my footing in the world. However in the recent years, I have forsaken spending hundreds of dollars on designer-this designer-that and have started treating myself to great experiences. Most of these come in form of travel, however getting pampered with personal services is my newest indulgence. So to keeping true to this new tradition, when my sister asked me what would I like for my birthday in Nov, without hesitation I blurted 'A Massage' and then to answer where, I knew that I wanted to try the Spa inside the best hotel in Milwaukee. So The Well Spa it was inside The Pfister Hotel in downtown Milwaukee was going to be my birthday treat.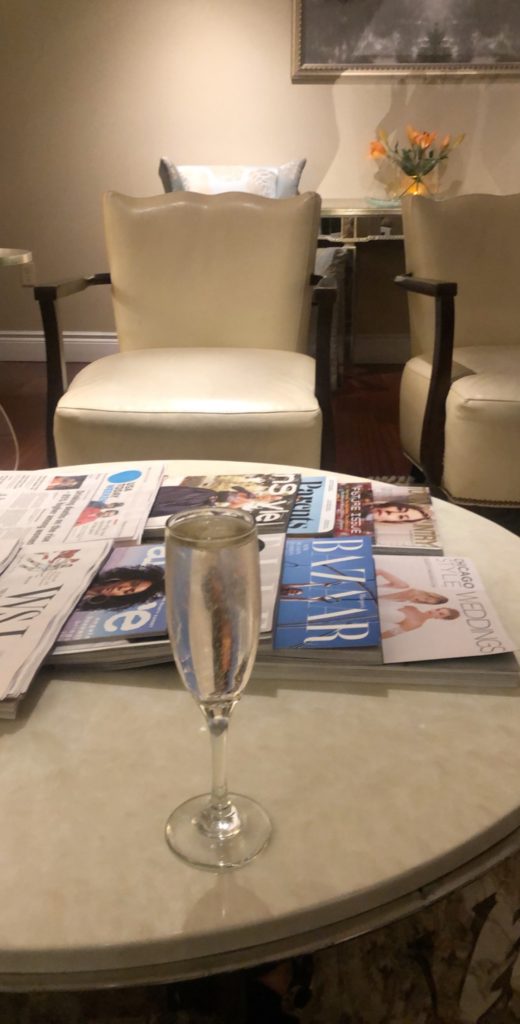 Making the appointment was pretty easy, they required a credit card to secure the appointment, which is all good however I wish they were a bit warmer and friendlier on the phone. Their whole tone was very clinical and almost too severe. They didn?t acquire if the appointment was for a special occasion, which I know a lot of spas do these days as a chance to make the day even more special for their clients.
As the day arrived, I was excited to get my massage and arrived early at the Pfister, and parked at their adjoining parking structure. Walking through the halls of the festively decorated Pfister Hotel completed added to the whole experience.
Since I hadn't been to the Well Spa before, I stopped at the Hotel reception desk to see if they could point me to the right direction. Again there was no warm hello, no "Welcome to?", I'm weirdly surprised that a Midwest highest ranking hotel doesn?t train their staff, and the front of the house staff at that, to treat their guests with a more welcoming attitude. The lady behind the reception, pointed me to go downstairs, where the Well Spa is located. I went to there, only to discover that I had to go to the gift shop located upstairs to "check in" first. So I trudged up again, lugging all my stuff with me and waited to get checked in by the staff. Again no big smiles to ask me if it was my first time, and what was the occasion I was there. The whole process was very clinical as I was handed a clipboard and was asked to seat myself downstairs, and my therapist would be with me soon. I was however asked if I'd like to drink something, and even if no one else was interested, I was definitely in a celebratory mood and opted for champagne (yes at a morning appointment at that! Hey why not!)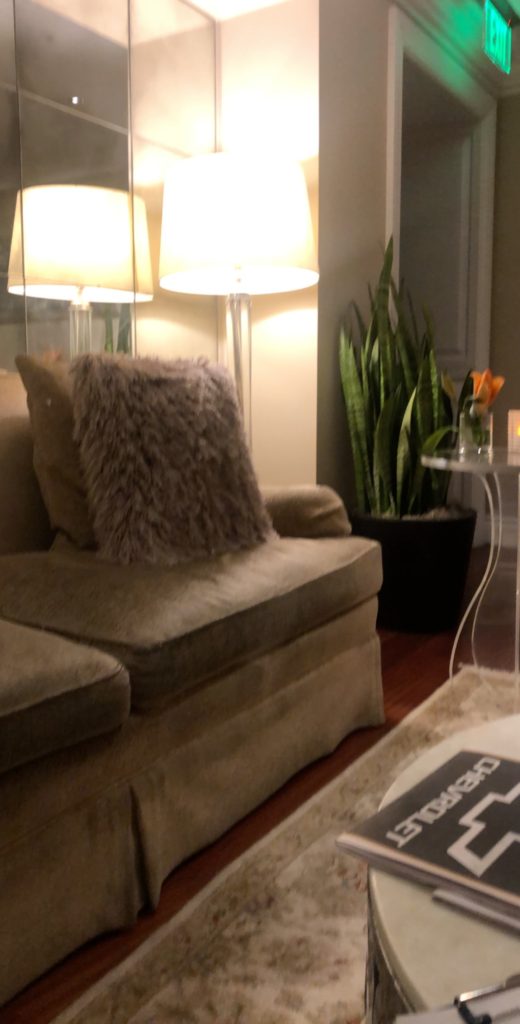 The waiting area is immaculately decorated. It definitely seemed like a place to relax, and even more when they handed me a glass of perfectly chilled champagne. I did wish someone would have offered to take my coat, so I didn?t have to lug around that 25 lbs of winter gear with me.
My massage Therapist "Cole" was amazing to say the least. She was as cheery as a 5 yr old on a field trip to Legoland. She was the only one who asked me if I was celebrating something, and continued to wish me a happy birthday. We didn?t discuss my physical massage needs in too much detail as I mentioned that I was just there to relax and treat myself. The massage room itself was very relaxing, with soothing lighting and calming music. I was given the choice of aroma that would be used in my massage. I did choose eucalyptus and lavender. My two fav scents! Most of the massage was a blur because it was utterly relaxing, but I could tell Cole wanted to dig out those knots in my back as well. When I winced once, she let go and just proceeded to give me a gentle massage.
Even better than the massage was what came right next. A heated bathrobe!! Yes, it was a special touch that I was utterly grateful for. Cole told me that I had 15 mins to enjoy the shower, and believe me I utilized all 15 mins of it as it was heavenly (once I figured out the 15 knobs that controlled the showerheads and the temperatures.)
The checkout process was pretty easy, however I think they lost a marketing opportunity when they didn?t ask me to book right away for my next appointment. I think I was in such a happy daze that I probably would have booked that massage right away for a chance to experience that overwhelmingly good feeling.
All in all I feel there were some hits in misses with the whole management of the spa, however this massage at the Well Spa will remain one of my top cherished experiences.