I have never thought of myself as a BIG Car girl. That all changed when last year I drove the amazing RAV4 Hybrid by Toyota for a full week. I have it all documented in this blogpost that I wrote around Father?s Day, remembering my dad and his passion for the Toyota brand, that he drove almost all of his life. This year the Love for BIG cars got even BIGGER when I drove the ultra luxurious, ultra spacious Toyota 4Runner TRD Off-Road Premium.
As soon as I turned the key in the engine, I could feel the powerful hum of the Toyota 4Runner 4 Wheel Drive Engine with the towing capacity of 5000 lbs! Now that means I can put all my shoes & bags in a box and this car would have no trouble pulling it haha. I took the car out for a drive in my beautiful home town of Milwaukee. There was still a lot of snow and icy patches on the ground, but this baby drove on it like you were pulling hair from butter: Smooth!
The first stop was to take the car to the Lakefront so I could really enjoy the dusk time with a view of the city in the background. I stopped by the famous Red Lighthouse which also has the yellow Bridge closeup. These iconic Milwaukee landmarks provides a great contrast point to what I was planning next. Which was to take the car and some friends to the fabulous city of Chicago for a weekend brunch.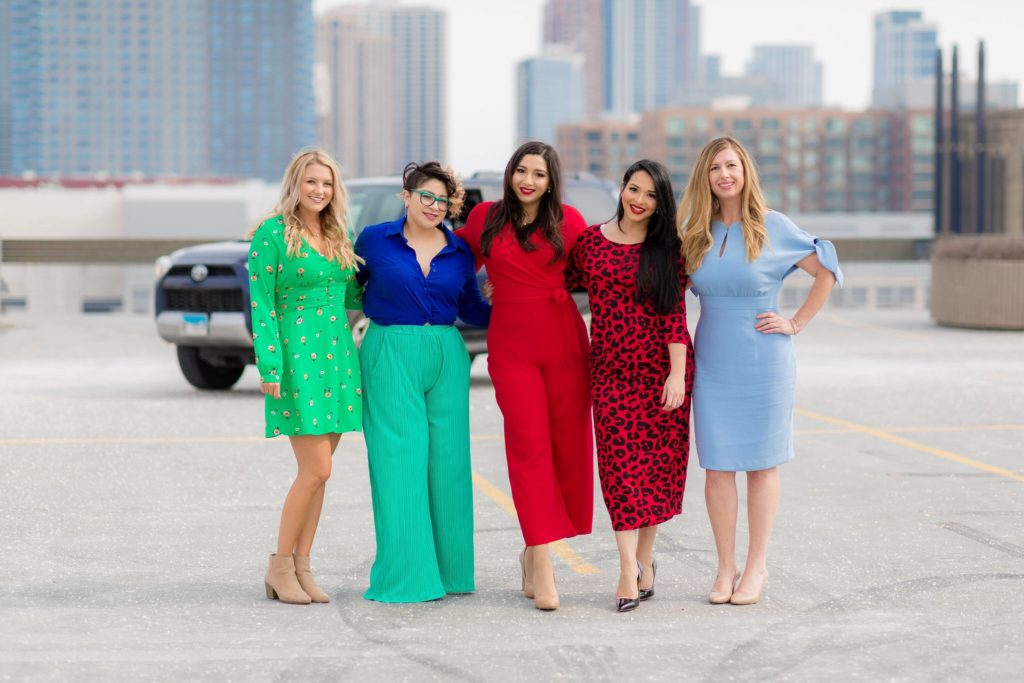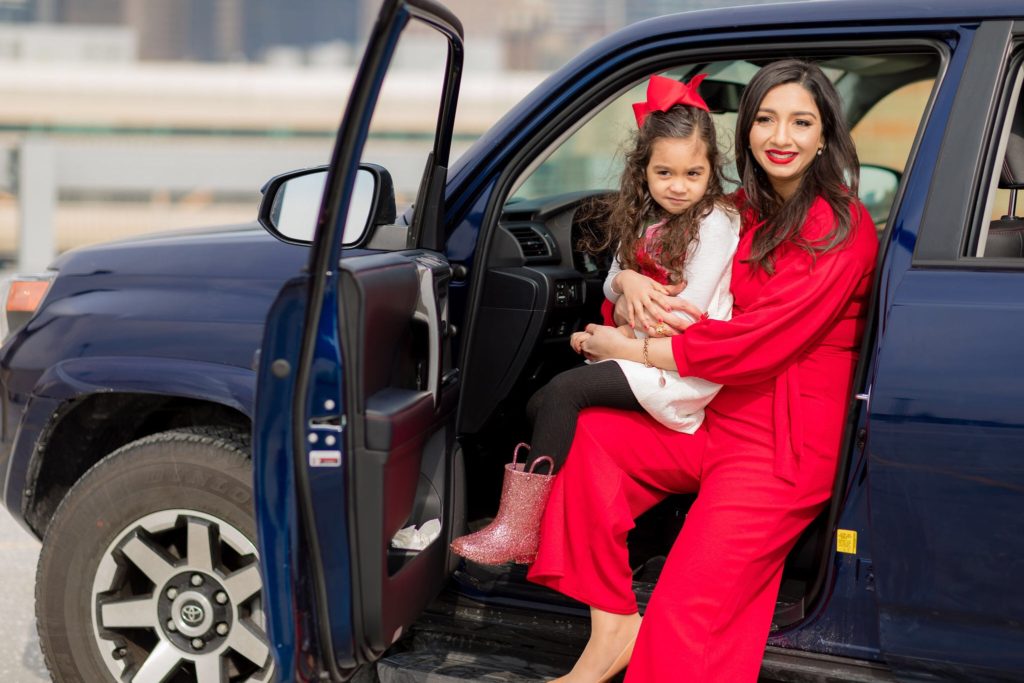 The 2nd March despite being a cold weekend was bright and happy and a great time to fill up the 20+ gallon tank of the Toyota 4Runner and head to one of my fav neighboring cities to welcome Spring in style. Me & my friends enjoyed the very comfortable roomy ride alongside the surround-sound stereo streaming our music. The 1.5 hr journey went by in a flash! First stop on our quest was to take some group shots so we always remember this adventurous day.The very talented Kiki from Kiki Khan Photography was gracious enough to capture these shots of the whole group with the Toyota 4Runner as well as the stunning Chicago skyline in the background making the day even more memorable.
My sister & my lovely niece Imani met us there. Next we all headed to our brunch spot at Cindy's – a rooftop spot nested atop the Chicago Athletic Association, overlooking Millennium Park and the Famous Chicago Bean. Brunch was plentiful and very delicious, especially when paired with fresh Mimosas and great friends! Another Chicago friend joined us and we all caught up on everything – the changes, the joys as well as the struggles of navigating life in our respective cities. All in all it was the perfect day from start to finish from the drive to the photoshoot to the food. We all came back home exhausted but with a full belly and a big Smile!
Car: Toyota 4 Runner TRD Premium in Midnight Blue
Red jumpsuit : @Boohoo
Chicago Photography @KikiKhan Photography