I live for long dresses! They are romantic, make an impact and are always super comfortable in any weather. I was super excited to see the amazing brand LoveShackFancy do a collab with my beloved target. The displays at Target were boho-chic with a fresh 2020 air to them. The pastel colors, the white cotton details and the trendy cuts were all calling out for a closer look.
Looking through the LoveShackFancy dresses, I wanted to get multiple ones, but I settled on the one that complemented both my closet as well as my figure. Here is a blue printed maxi dress that was only $60 and fit perfectly. Im wearing a size medium here.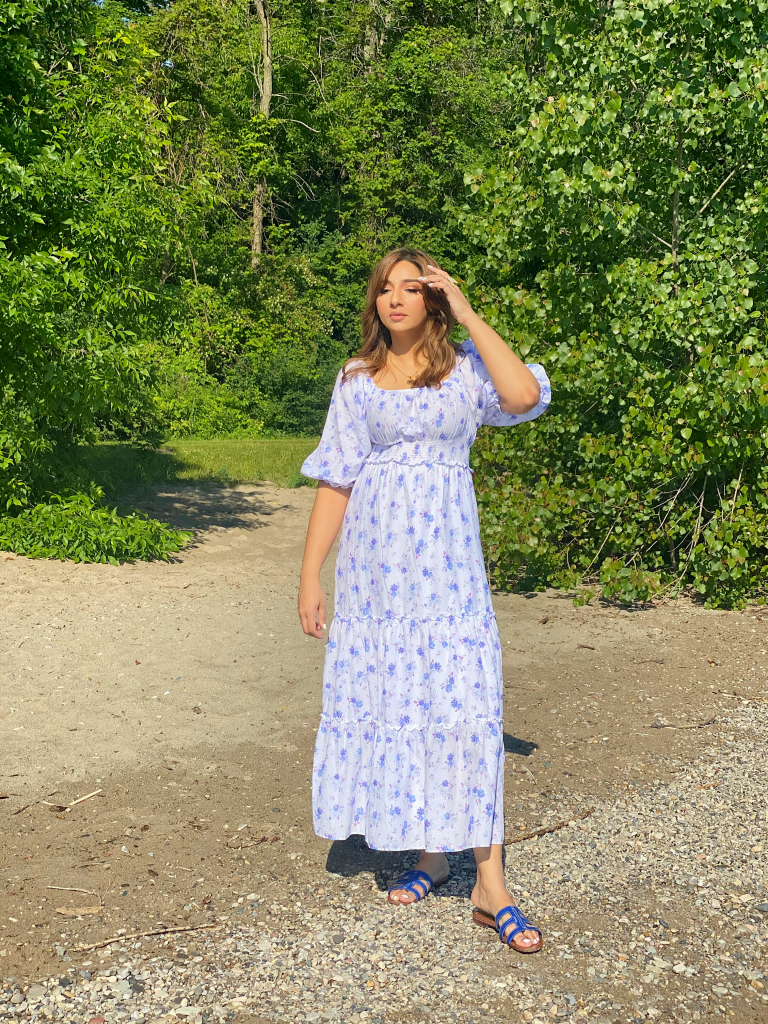 I chose to wear my blue slippers from Sam Edelman to compliment the dress. It added more color and also that effortless, yet somewhat pulled together look.
I wanted to modernize the outfit with some gold jewelry + my semi-glam makeup.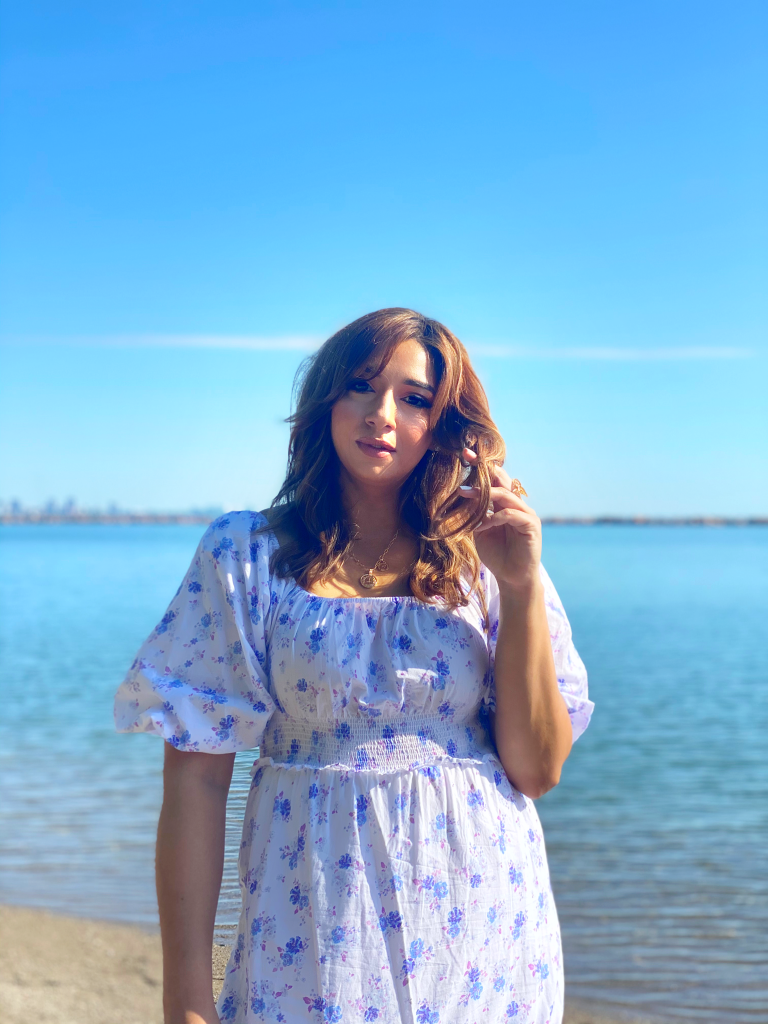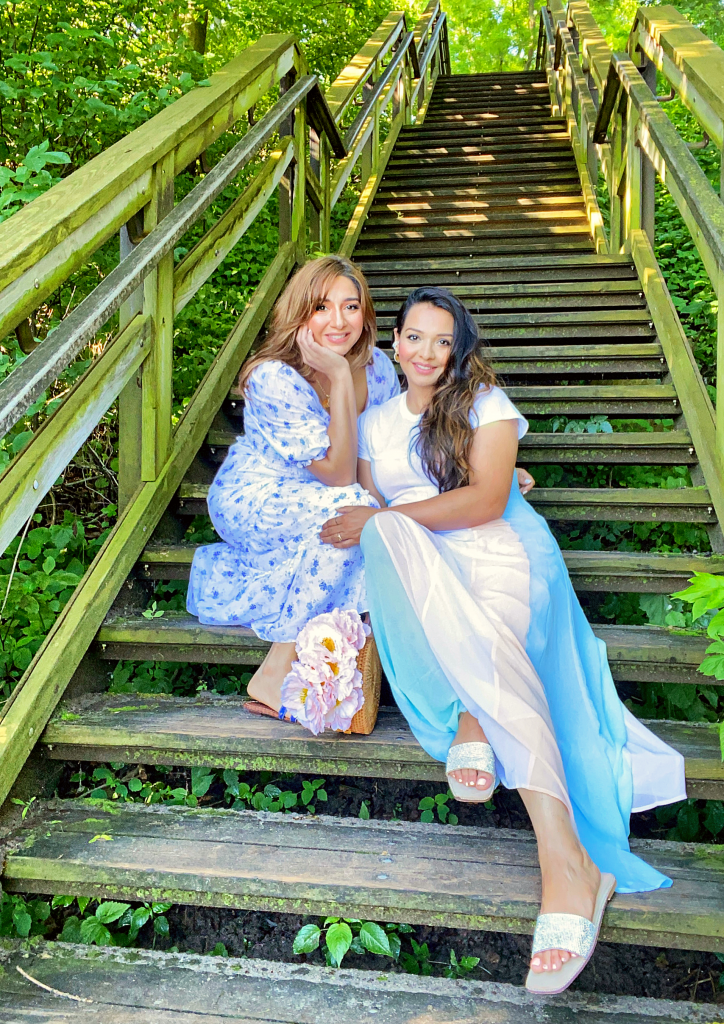 Apart from being my amazing photographer, @mommy.inlove (check her out on Insta & Tiktok) she is always a perfect person to take some pictures with. So here is another sisters photo: We used a tripod with self-timer to take both these shots. Good thing we went to this hidden beach in Cudahy pretty early in the morning before the crowds swarmed in.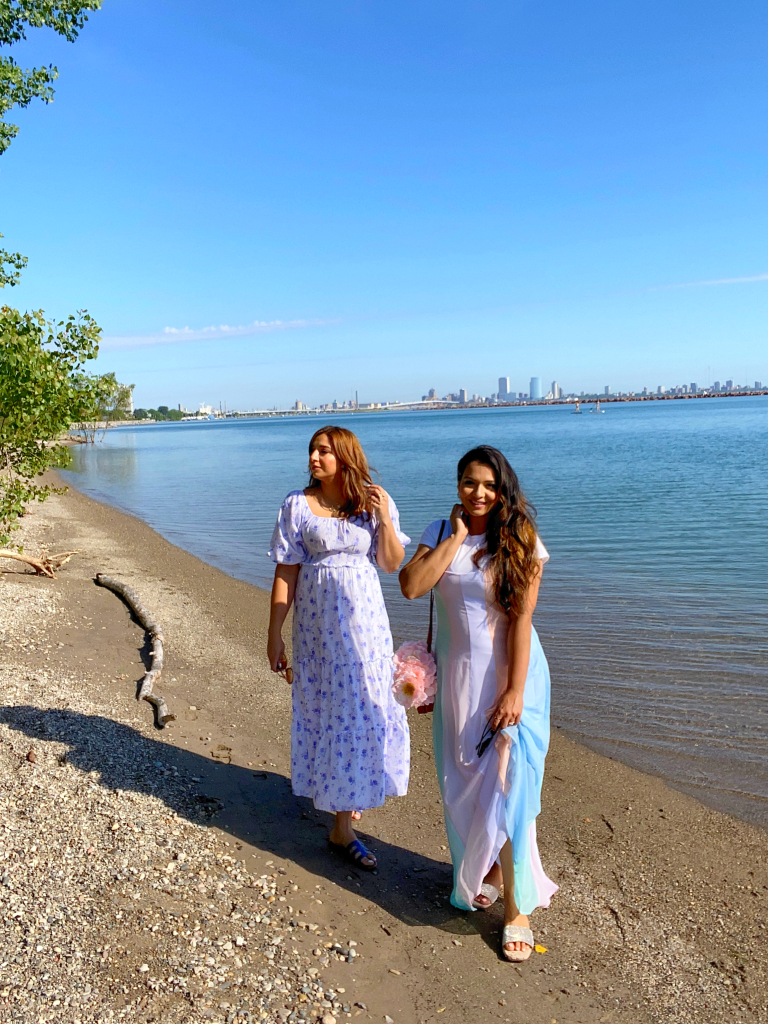 Even though all the dresses are sold out on Target.com for LoveShackFancy currently, here are some other choices available currently online for some beautiful floral dresses: