Im beating myself up that in over a decade of living in the Milwaukee and Chicago area, this was my first vacation in Michigan. However I'm ecstatic to have discovered this beautiful state and especially the amazing city of Lakeside Michigan. I was also lucky to book The Black Door Bungalow vacation home for the whole weekend – that property had everything that you can imagine in a vacation home. With 3 full bedrooms, a game room and a kids room with double bunk beds, this was a perfect way weekend getaway with my family including my mom, my sister, my nephew & 2 nieces.
Another great decision was to ask the talented Michigan Family Photographer Alyssa Staats to take family pictures of our family in the beautiful Black Door Bungalow. The experience with Alyssa was absolutely amazing. From the pre-shoot communication, to the actual photography session to the delivery of our photographs, we were thoroughly impressed by Alyssa. She ensured that we were all very comfortable, especially the kids and my mom who are not usually in front of the camera that often. Alyssa stayed beyond her usual set time and was able to take accommodate multiple outfit changes for me and my sister Sana. Id highly recommend her for Family and Kids photography in Michigan state and Chicagoland.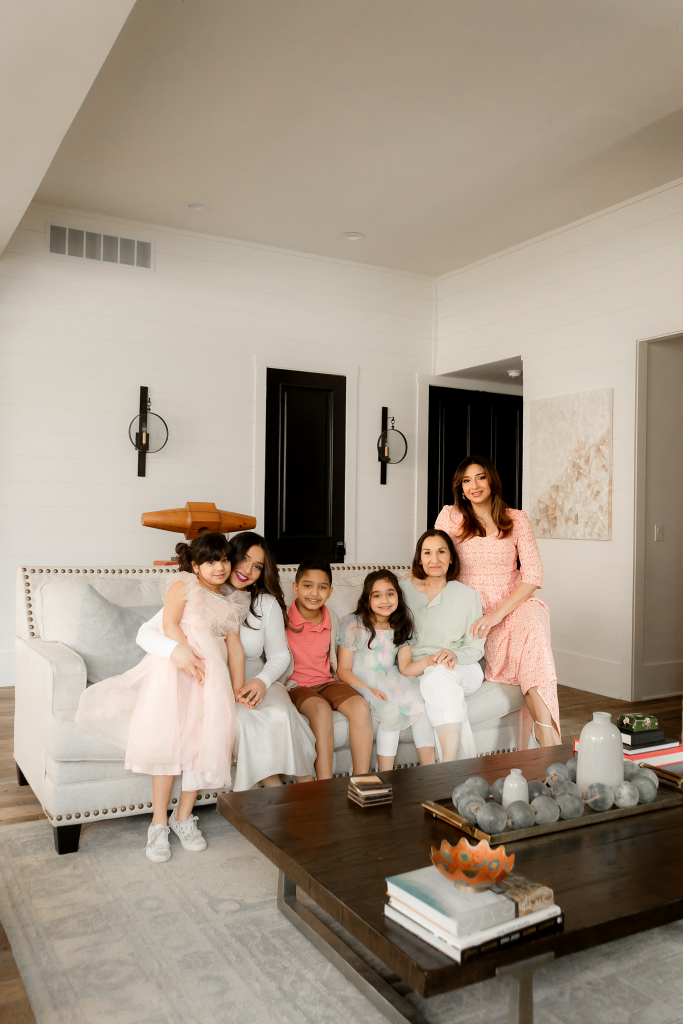 The Black Door Bungalow vacation rental provided the perfect cozy background to our Spring themed photoshoot here. We all wore pastels and muted toned clothing to complement the rustic yet modern aesthetic that the home provides as the backdrop to our family portraits by Alyssa. Ive been eyeing some other Michigan rental properties by Juniper Holiday and Homes for Summer season. You can check out all their locations here.
Anyone who knows me, knows that Im obsessed with my nephew & nieces. I love them to the moon & back. This family trip provided us all with some precious bonding time. The kids loved the Playarea in the upper level of the Vacation Home. There was a ledge with stairs that they found as their playing nook. It's such a unique design element that made this stay amazing with the kiddos as they were happy exploring these little areas and marking them as their own to take their books & toys to. (or yes their ipads too)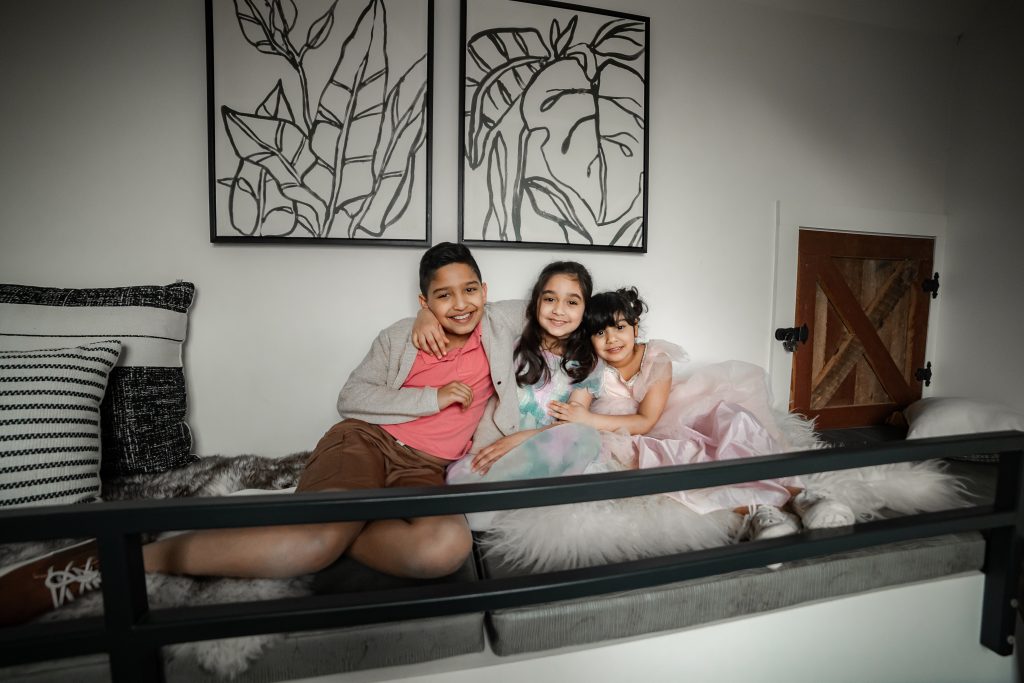 The area around Lakeside Michigan is just as beautiful to explore when you are there with family. There is a picture perfect beach nearby called Cherry Beach that provides the idyllic setting to enjoy the best in Nature. Even though the weather didnt permit to explore our Nature activities as Hiking or any other water sports, the area does have an amazing array or activities available that you can check out here.