Im the girliest girl I know, and Im proud of it. My love for everything ultra feminine has been at the core of my existence from my earliest memory – bows in the hair, ballet slippers and floral dresses has been a part of my identity from the very beginning and it continues. Although now those floral frocks have turned into lace pencil skirts and ballet slippers into sleek Louboutins.
I think this is one of my favorite looks as to me it exemplifies what I find sexy and feminine, all in one outfit! I've had this FreePeople skirt for a while, that I scored from my favorite Nordstrom Rack in a random trip. The blouse was a recent purchase from TJMaxx (yes im quite a maxinista- if I say so myself) for like $17 !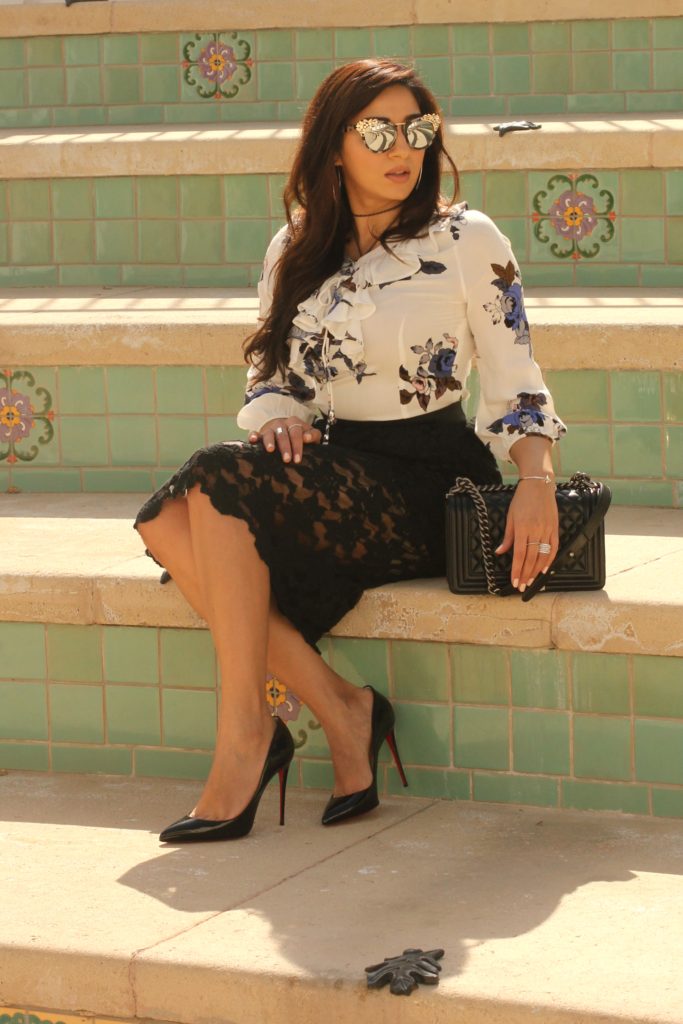 As I mentioned that I got quite a deal on my outfit here (everything under $50) – so I decided to pair it with some luxury items from my closet ! The Chanel bag and the Louboutins dont make a frequent appearance, but when they do, I sure like to give them their due spotlight.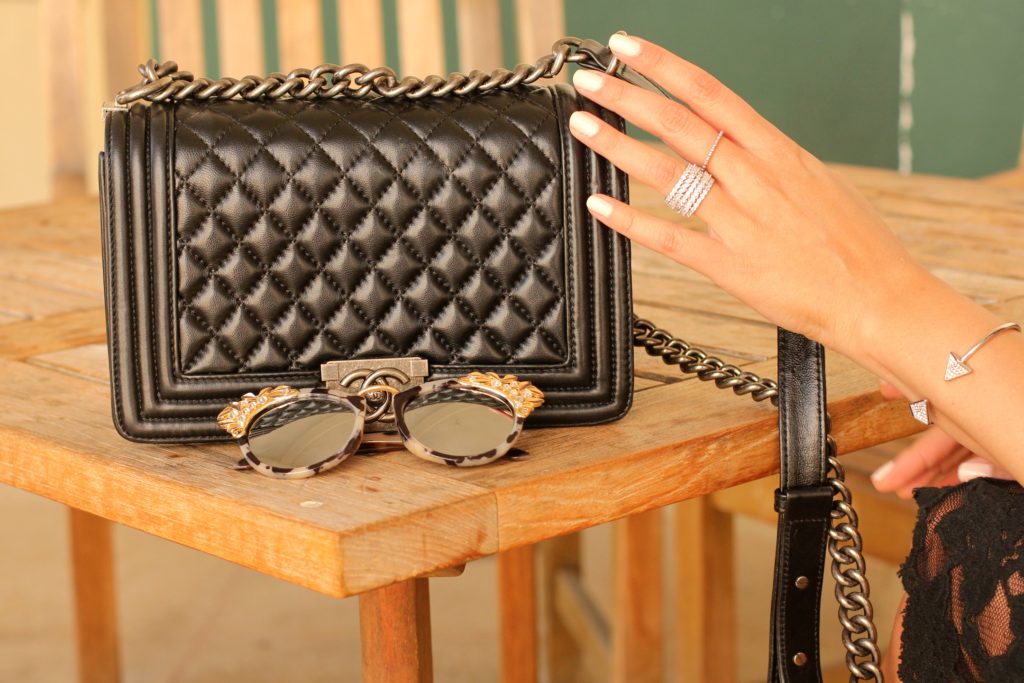 For the hair and makeup, I wanted to compliment the whole outfit and keep it sexy and unfussy. So Loose waves and brown smokey eyes with wispy lashes was my go-to !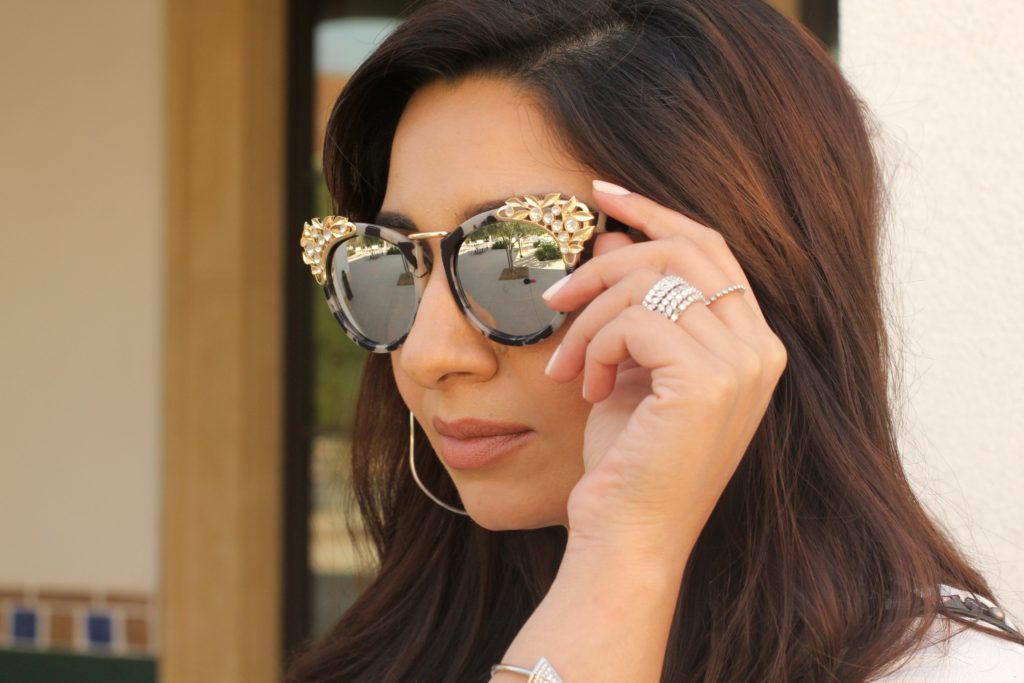 I think this look captured my internal bond girl (you know we all have her) and brought out a sexy confidence that totally made me remember this whole afternoon fondly.