My dad was the quintessential guy's guy – after his first love (my mom) and second loves (me & my sister) he loved CARS ! In our family he was the one anyone called when they needed advice on which car to go for next, the pros/cons – the whole spiel. All I have left of him are memories, and one of the ways I picture him is on the weekends with his head under the hood of whichever model of Toyota he owned at that point in his life. Its been 12 years since we lost my "papa" to cancer, but his adventurous nature, his smiling face and memories full of his love, his kid-like spirit lives in our hearts.
I was beyond excited to collaborate with Toyota USA for Father's Day as its one of his favorite Motor Vehicle brands hands down. I wanted to highlight his legacy and spend the day doing what he loved most – Enjoy family time, take road trips, watch some live sports and eat the yummiest food you can find. As soon as I brought up the idea to my Sister and Mom, they were on board to be part of this amazing day! My nephew & nieces never met their grand father and even though we frequently talk about him, this time we decided to show them by organizing a day that started with a Tailgating style picnic and then a Brewers Game at the iconic Miller Park in Milwaukee.
THE PICNIC : Tailgating Style with Rav4
Toyota Rav4 hybrid is the perfect car for a tailgating style picnic with the spacious room in the back that we converted into additional seating by just putting a throw down with some pillows. We had initially packed up a couple of chairs, some tables, lots of picnic accessories like trays and organizers and of course some summer floral decor. All that and the family fit perfectly into the 5 seater Rav4.
After we found a picnic spot in the Grant Park in the south side of Milwaukee, we unloaded the car, turned up some music via the bluetooth connection in the Rav4 and just let the kids have some fun – and Fun they did, the big smiles and dancing moves proved it! The home made sandwiches and brownies with fresh lemonade were a sure hit to go along with tales from the past.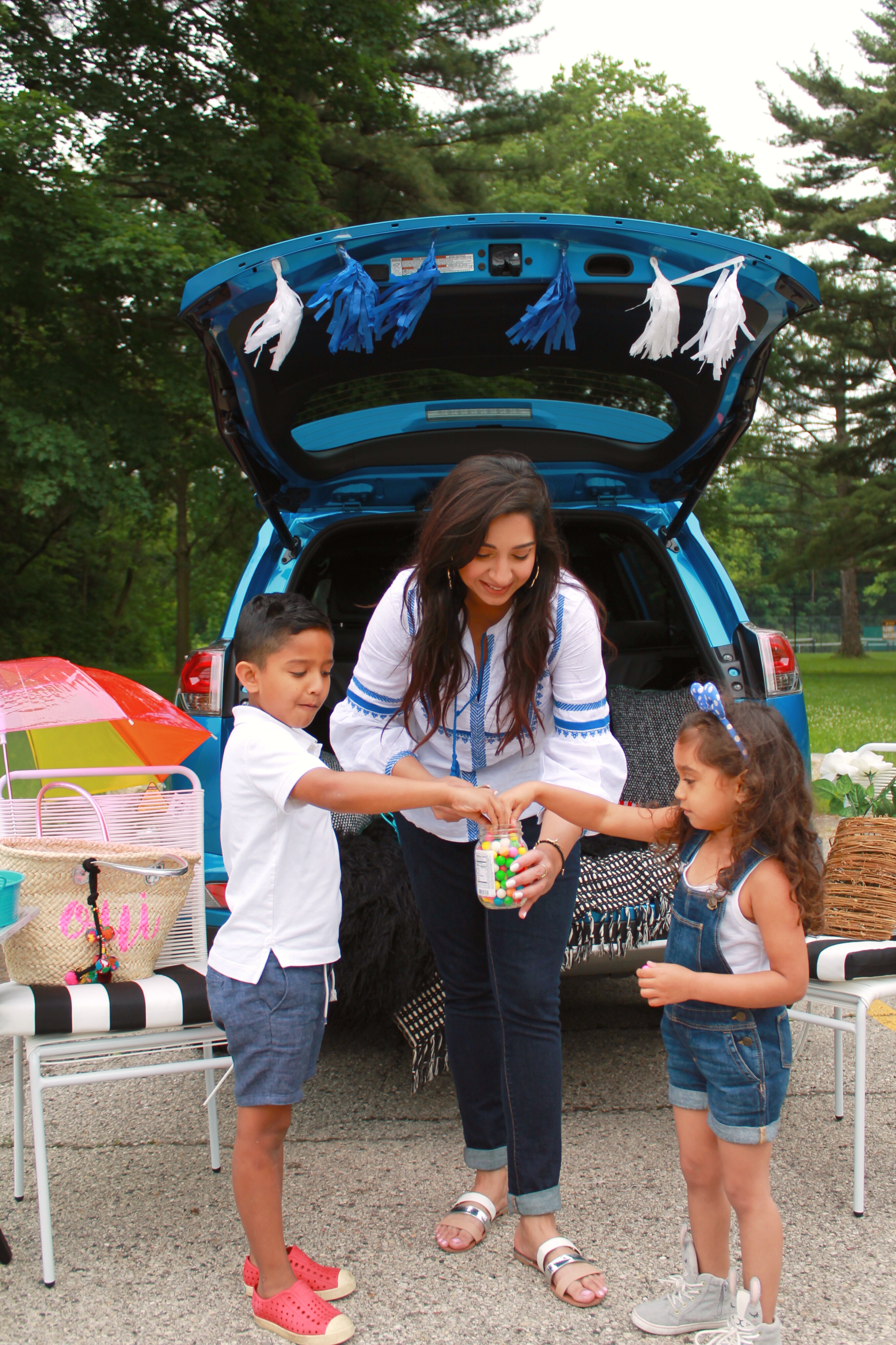 THE GAME : Brewers vs Cardinals at Miller Park
The generous nap time occupied the time till we had to pack up and go to the kids first Brewers Game ! They were beyond excited to finally go to the "ball park" and see what true Milwaukians like to do in their spare time. Miller Park was buzzing with excitement and us all in our blues & white fit right in with seasoned Brewers fans.
Our first stop was to get the certificates for "First Brewer's Game" for all 3 kiddos along with the trading cards and other memorabilia at the gift shops. We were lucky to be gifted amazing seats by Toyota so we could enjoy the action right in the center ! Best part : The brewers won !! YAYY !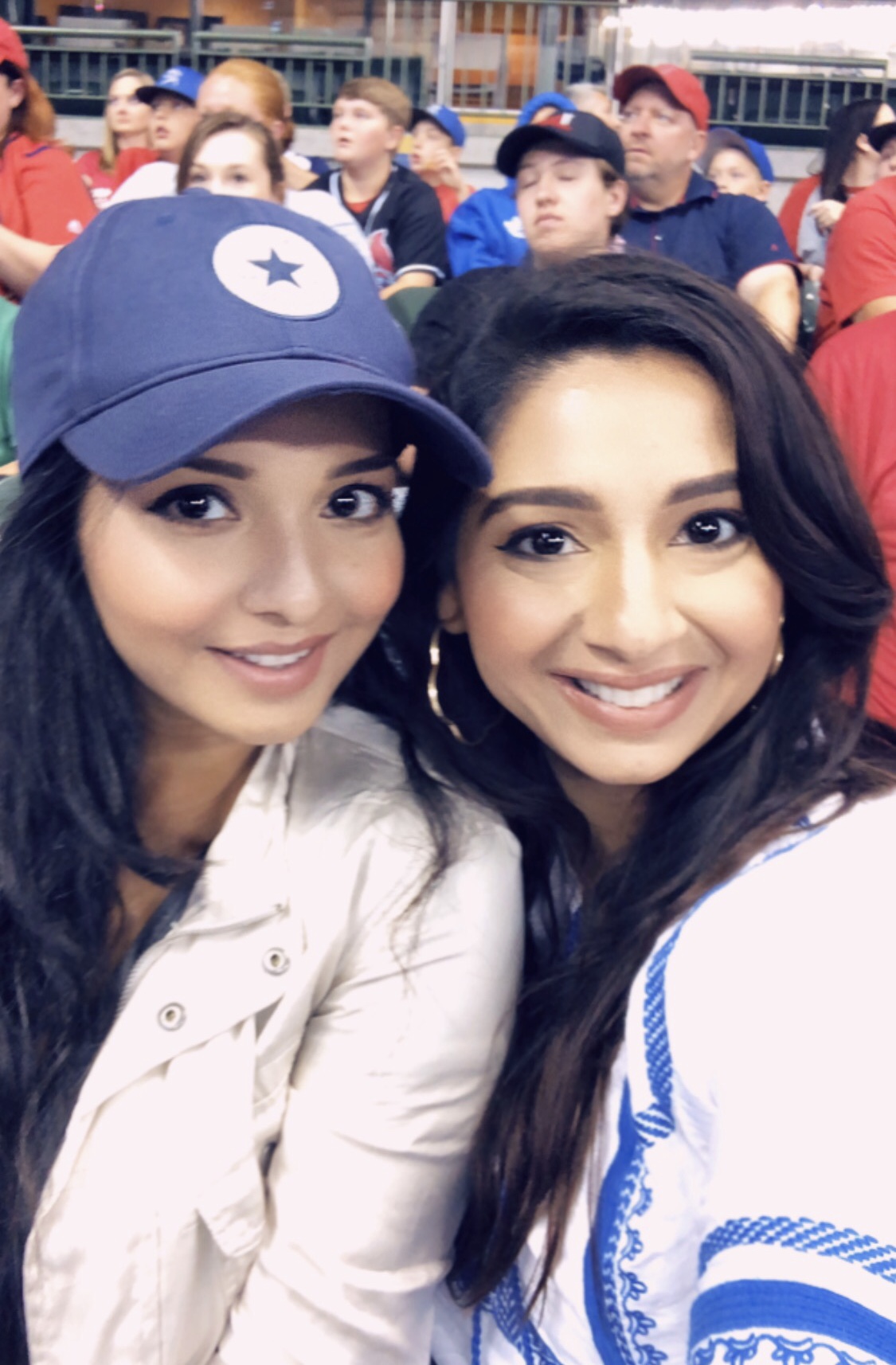 THE CAR : Can I keep it ?
I think my dad is speaking to me and hes telling me to trade in my existing sedan and upgrade it for this Rav4 Hybrid! Im absolutely in love with this car, and I hate that I have to return this tomorrow. I drove the car a whole week (a whole week !!!) and I still have quarter of a gas tank left – The hybrid definitely is the way to go when you have a good mix of inner city and highway traveling needs (like I do). The driver assistant features like the rearview camera and blind spot detection are addictive and Im not looking forward to driving without those. Most of all Im amazed at what a smooth ride it was, and come winter when we have to plow through feets of snow, this powerful yet sleek car would be a life saver. I think Im gonna be stopping by my Toyota dealer very soon !