Yes its that time of the year to layer our white tees and jeans with a sleek trench coat for the Fall season. Last year I wore my trench coat both in the midwest Fall 2019 as well as this year for the Spring of 2020. Now that its Fall again, Im taking out all my Trench coats to layer my summer outfits with.
Classic Trench for Fall
Below is my fav Trench Coat from H&M that I scored for only $49.99 and wore almost every day! Its available in 3 different colors right now and Im sharing the pictures down below.
Trendy Colored Fall Trench Coats
As much as we love the classic Trench, its been around for decades, and if you want to update your look, its time to start with some trendy fall colors to incorporate that in your classic trench look.
Color Block Trench Coats
If just a color wasnt enough, an interesting take on the Trench Coats is color Blocked details, adding textures, fabrics and shapes to Trench Coats that make it a one of a kind deal!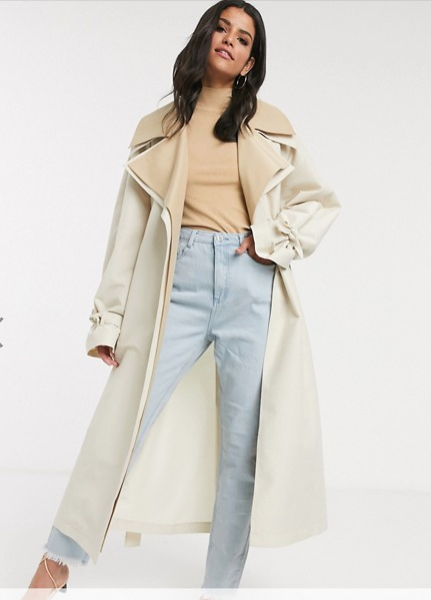 Printed Trench Coats
Again, to add interest and uniqueness to your fall looks, its so important to add those highlight pieces that make your outfit memorable. Especially when its for an Insta-post! Heres one of my fav Trenches that I scored for only $50 at TJMaxx – unfortunately its sold out, but Ill cherish this forever.
Another one of my favorite Trench Coat prints is Plaid. In the cooler months, plaid always looks so chic and put together!
Sharing some printed Trench Coats for Fall 2020 that would elevate your wardrobe without breaking the bank.