This is my first ever grown-up Electric toothbrush. Yeah i've used the one where you put in a bulky AA battery at the bottom by opening up a slot. I gave up on that as soon as that battery ran out. I felt like a changed person as soon as I got my first brushing done with the Oral-B iO toothbrush. My mouth felt cleaner and fresher like it just came back from a Ritzy Spa in the Himalayas.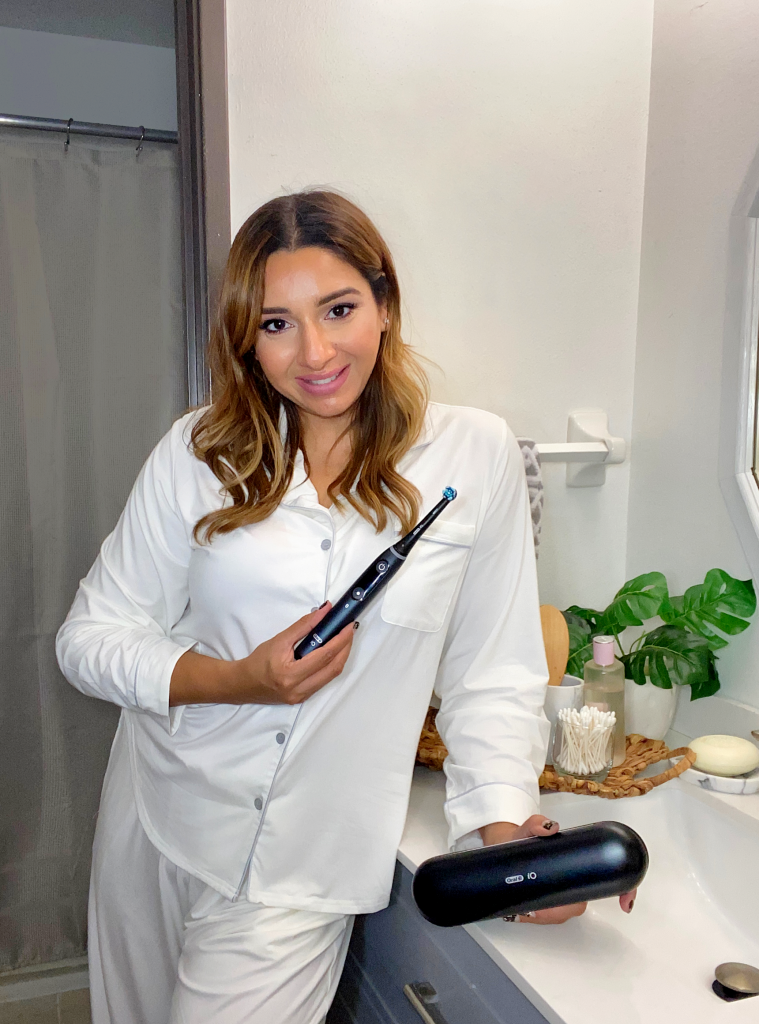 The Oral-B iO Electric Toothbrush is truly smart as it prevents you from brushing your teeth too hard. I was unaware that brushing too hard damages your gums and eventually makes the gum line recede, which is non-reversible. The Oral-B iO was designed by using 6+ years of research and development. In clinical tests, the Oral-B iO provided a deeper cleaning of teeth and gums, allowing users to easily and effectively maintain oral health like never before. When compared to manual toothbrushes, the Oral-B iO users experienced 100 percent healthier gums in just one week and it also removed six times more plaque along the gumline. 83 percent of patients with swollen gums moved from unhealthy to healthy gums in eight weeks.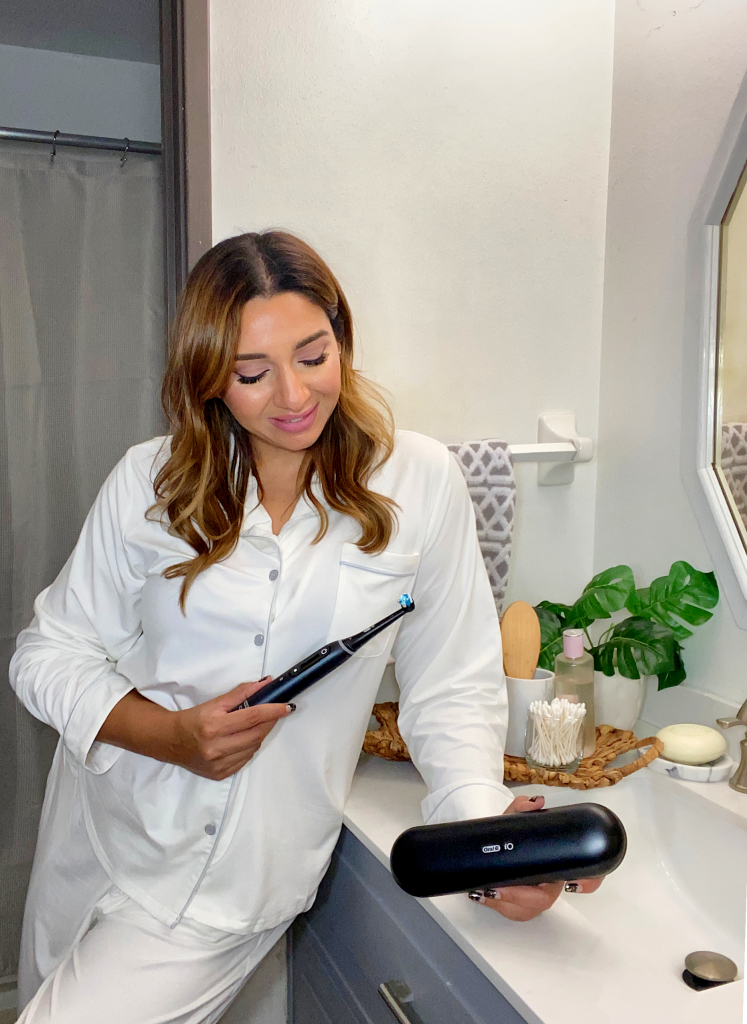 Brushing hard also damages the enamel of your teeth which is essential for that healthy beautiful sparkling smile. The timer sensor display promotes a healthy brushing routine by displaying the 2 minute timer in 4 quadrants. It signals you every 30 seconds to let you know how much time is left. This is super helpful because before using this Oral-B iO toothbrush, I never brushed my teeth for the full recommended 2 minutes. This signal is extremely helpful. The paired Oral-B app is available for your smartphone and also gives you a comprehensive summary after your 2 minute brushing session to inform you on how well you did or if there are any areas you missed.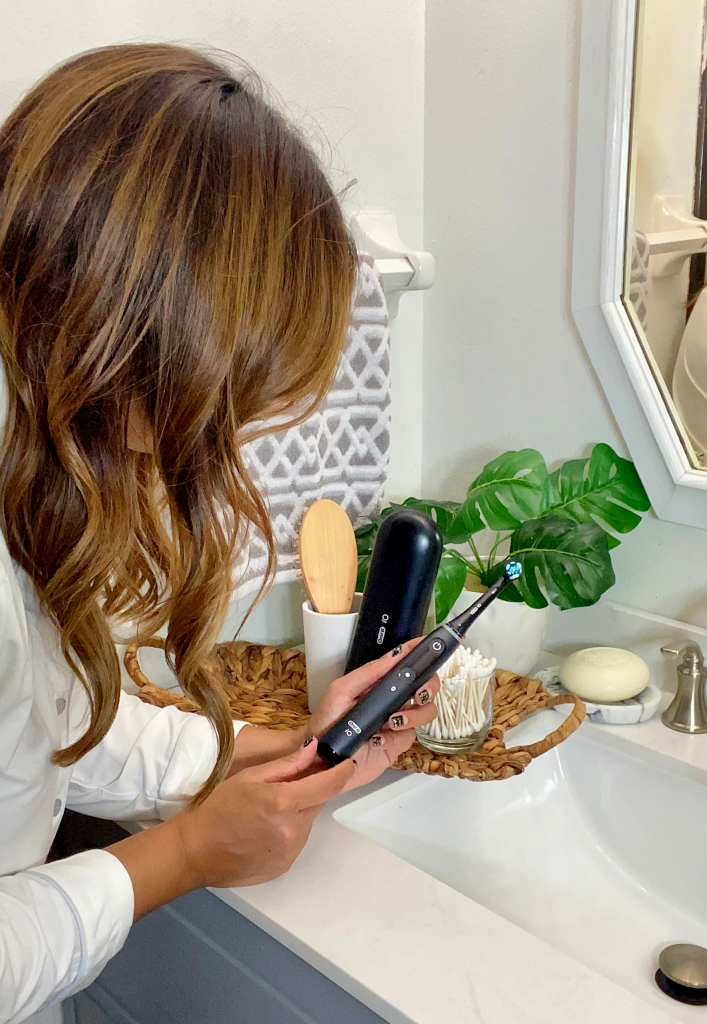 There are 6 different settings for brushing. Daily Clean, Whitening, Gum Care, Sensitive, Intense and Super Sensitive. Since this was my first time actually using such an advanced electric brush, I wanted to start with sensitivity, I tried that for 3 days and when my teeth and gum were used to the new sensation, I moved to the Daily Clean, which I feel seemed like the perfect fit. There's also the Whitening mode for Soda or coffee drinkers to keep their teeth looking sparkling white.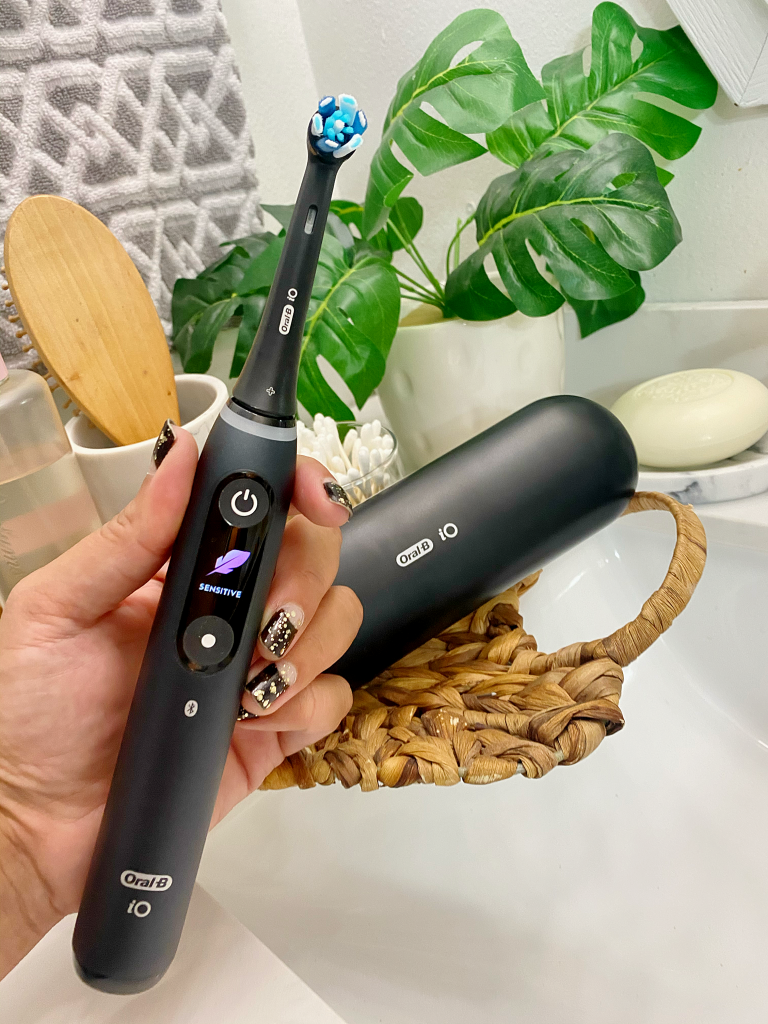 So as I mentioned earlier, the features of the Oral-B iO series 8 brush are amazing, but let me talk a bit more about the package. It's amazing what you get for your money in this package. The very securely packed box comes with the eclectic brush, 3 brush heads – all individually wrapped, a magnetic charger and a very sleek travel case. More than anything else, I'm very excited to use this travel case. It looks like an eyeglass carrying case from the outside and inside there is a place to neatly put the brush and 2 brush heads. I travel for overnight trips very frequently and this would be such a great way to safely and hygienically transport my brushes.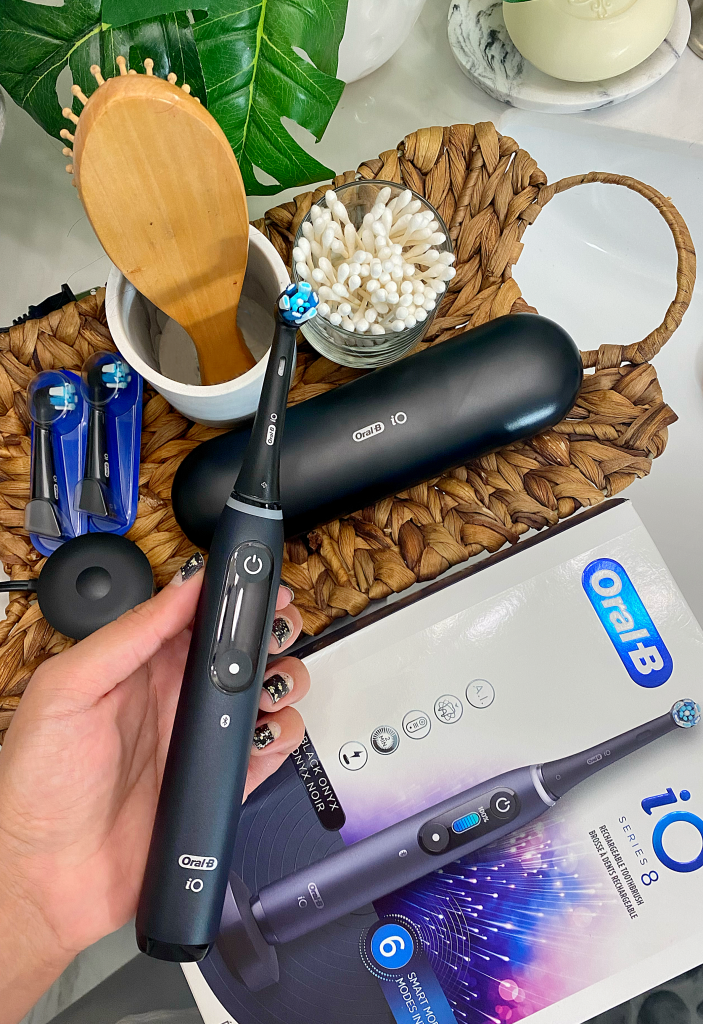 Dental professionals know the oral health needs of their patients best. It's why Oral-B dedicated
six years of research in partnership with dental professionals to create the Oral-B iO. This year Oral-B is partnering with dentistal professionals in all 50 states to identify people who have been negatively affected by Covid-19 and can use the added support. Front line workers like nurses and teachers surely deserve our thanks and support. So Oral-B is giving away over 200 of these amazing iO8 brush sets to these deserving individuals.
I had a virtual visit with Bayshore Dentistry in the Milwaukee area to discuss this initiative and also talk more about the proper use of electric brush and general teeth and gum health. I spoke with representatives from the dentistry, one of them was the dental hygienist at the practice led by Dr. Mona Patel. Both Shannon & Tina were very informative. They told me that Dr. Patel personally chose the 5 recipients of the Oral-B brush giveaway based on the prioritized needs for those patients to get the very best of oral care at home.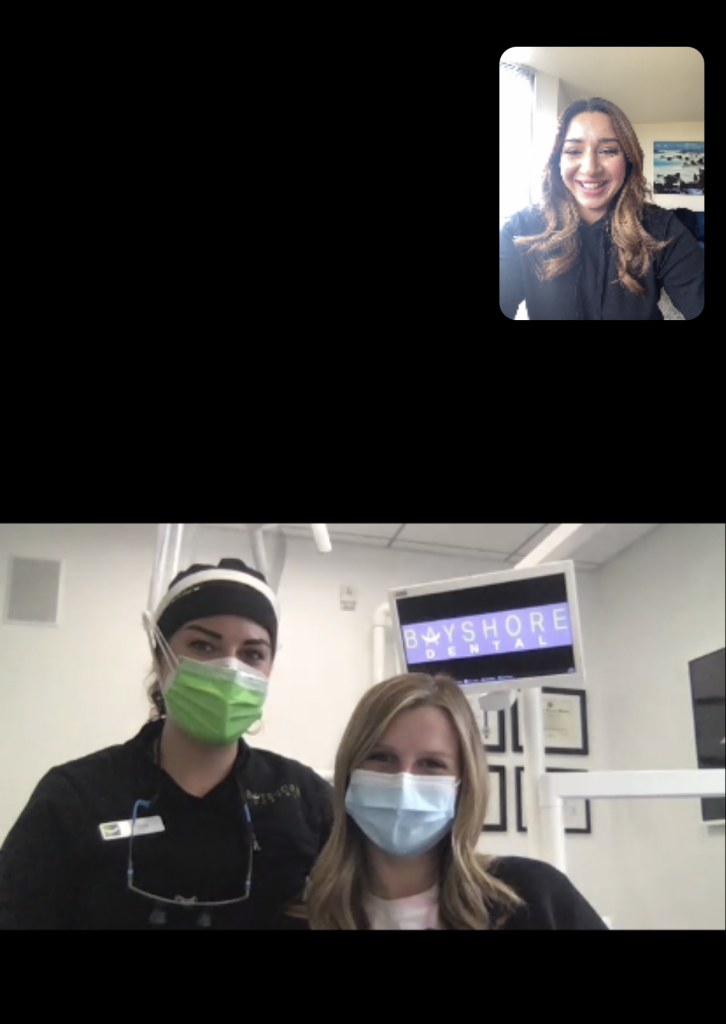 The dental hygienist also discussed how Oral-B iO8 is the perfect brush because it helps patients take better care of their gums and teeth as it reinforces the good habit of brushing for the recommended 2 minutes. Plus the 6 different electric brush settings are perfect for many different patients who might all have varying needs depending on age, gum condition and lifestyle needs. For example, a soda drinker or coffee drinker can use the whitening mode to ensure that your teeth don't get stained. The gentle setting is people who have sore gums or receding gums.
Here is where you can get your own Oral B iO8 Electric Toothbrush!