Theres nothing like the excitement of Eid Mornings and wearing your new Eid outfit that you acquired just for the occasion. Growing up in Pakistan, one of my very favorite memories has been of going shopping with my mom and sister to get Eid clothes. We would go to multiple fabric markets in Lahore to select our fabric, then get laces, buttons and other accesories, take it all to the tailor who custom stitched it for us. That custom was one of the things that I desperately missed when I moved to the US as a teenager. These days however shopping for Eid outfits has been made incredibly easy with the onset of ecommerce sites that provide all-in-one service of selecting your outfit and have it custom stitched and delivered to you. My experience with FashionPorters.com has been amazing!
I was able to select one of the dresses from their Eid collection, and have it customized and shipped to me all the way from Pakistan to me in Milwaukee city in US. The whole process took only about 2 weeks and I had my outfit available before Eid.
Here is the outfit that I chose from FashionPorters. BE21-RY7
I chose this primarily for the beautiful dusty rose color, however the details with the front panel embroidery + the lace & pearl details all around was what made this outfit super special.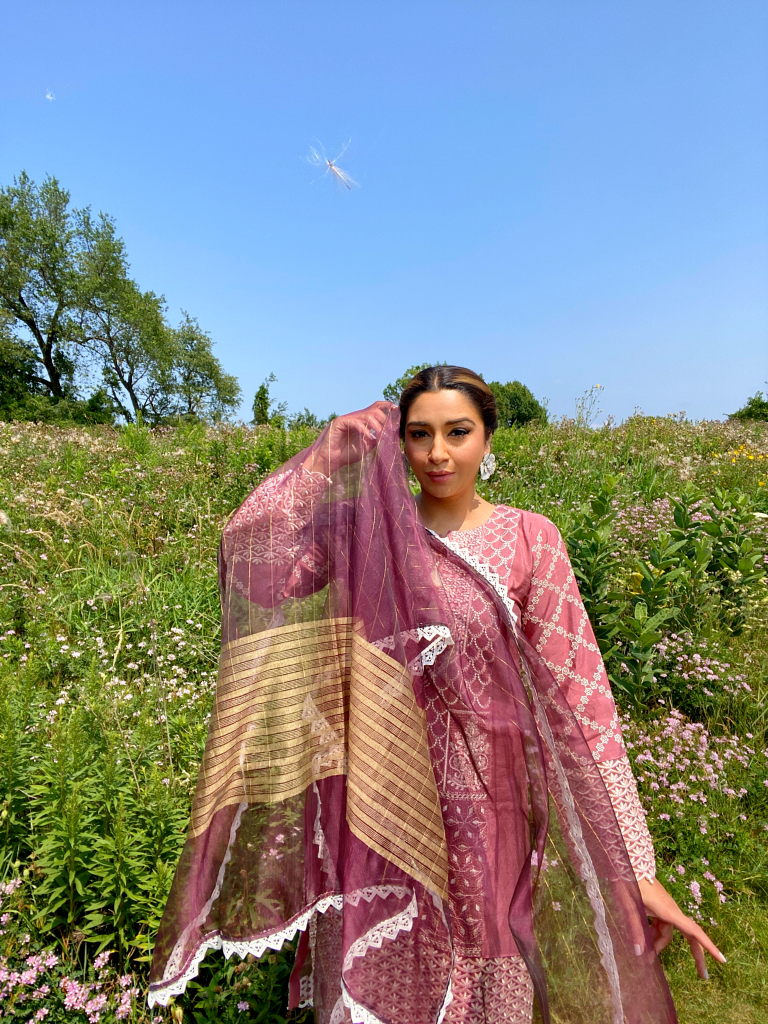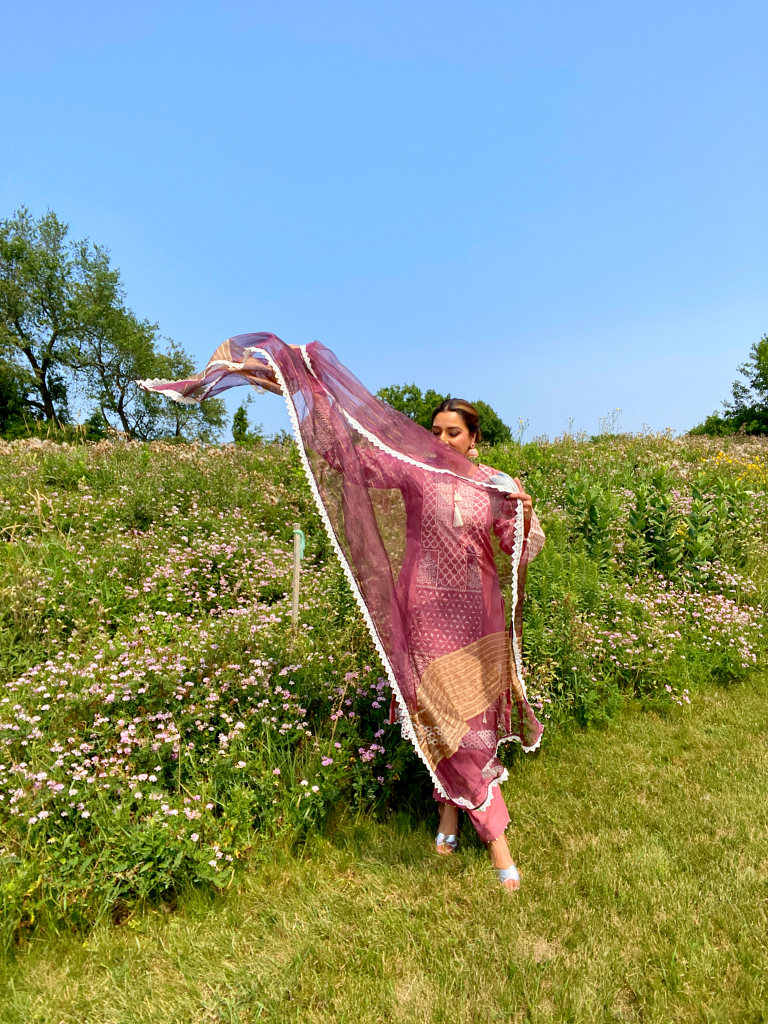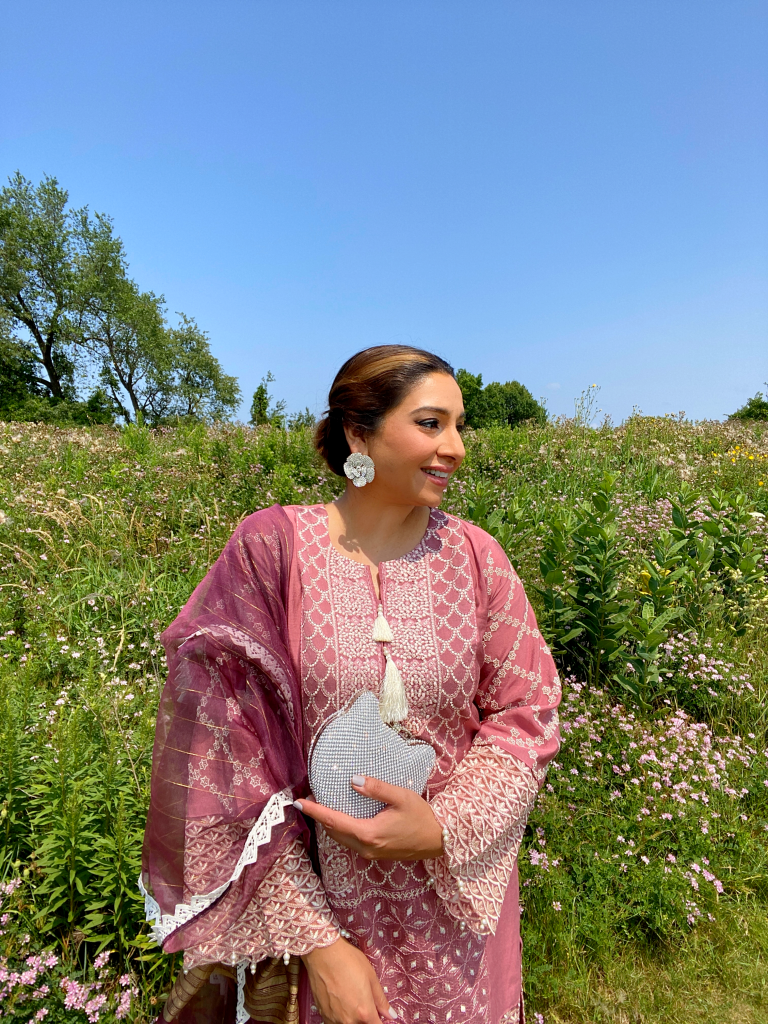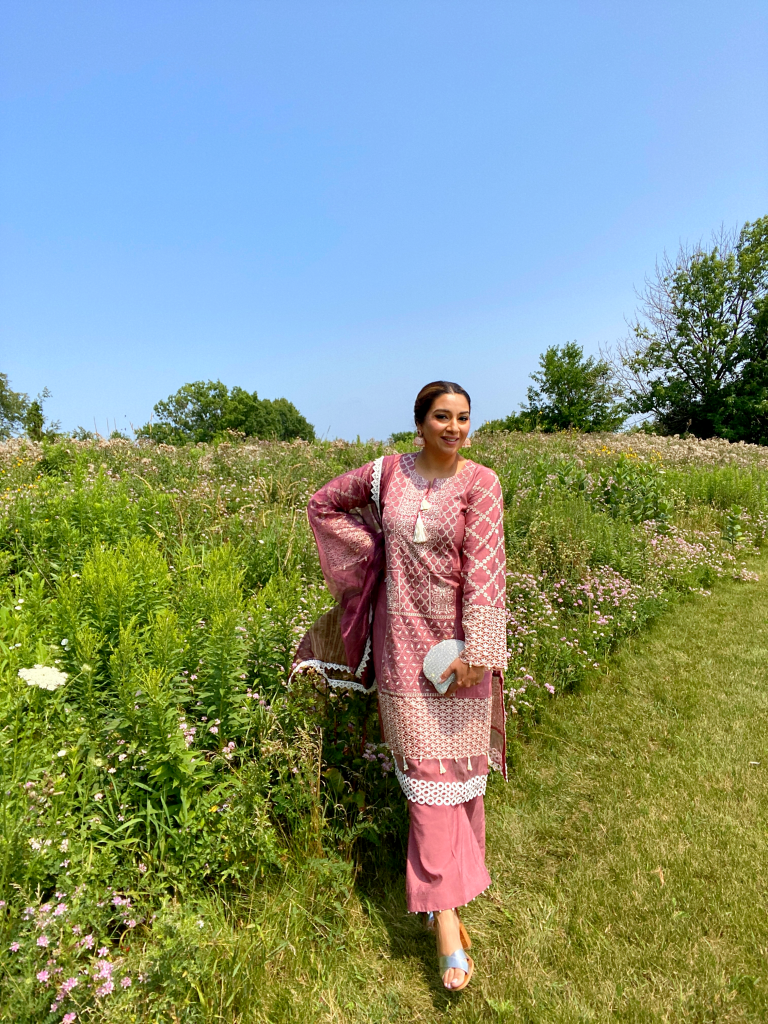 To showcase the amazing movement with the flowy dupatta, I wanted to create a video: Check it out below:
Here are the details on the outfit:
Outfit: FashionPorters
Bag: Cat Shaped Rhinestone Bag
Shoes: Charles & Keith Silver Shoes